Republicans say delay on ObamaCare mandate won't change 2014 election strategy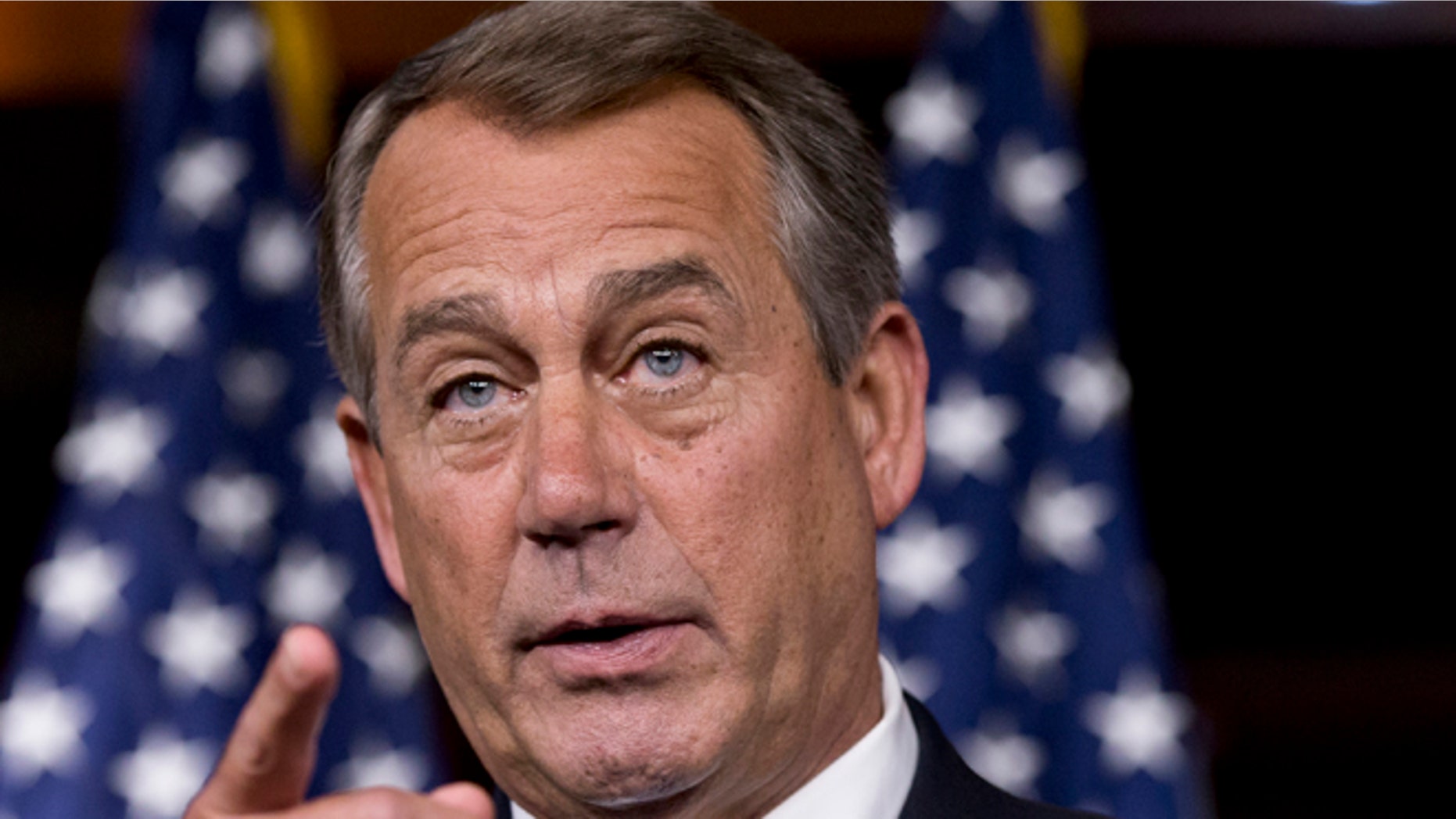 Republicans on Wednesday dismissed the notion that President Obama's decision to delay a key part of his health care law would keep them during the 2014 elections from hammering Democratic candidates who supported the legislation.
Democrats are defending 21 Senate seats, compared to 14 for Republicans. The GOP had already started to attack Senate Democrats who voted for the 2010 law.
The House has voted more than 35 times since taking control of the chamber in 2011 to repeal or at least defund all or parts of ObamaCare, most recently in May.
The administration is delaying until 2015 the law's so-called employer mandate that requires medium and large companies to provide coverage for their workers or face fines.
Administration officials said last Tuesday afternoon in announcing the delay that the decision was in response to business leaders expressing concerns about "the complexity of the requirements" and the administration needing more time to effectively implement the requirements.
However, within minutes of the unexpected announcement political strategists argued the move had added value in taking a political hammer away from Republicans -- who immediately struck back.
"If Democrats thought delaying ObamaCare would make it easier for them in 2014, they thought wrong," Matt Gorman of the National Republican Congressional Committee announced on Twitter.
"We believe this will still be a key issue in 2014," said Daniel Scarpinato, national press secretary for the National Republican Congressional Committee. "Democrats will still have to defend this law."
"I've heard from countless employers in Maine who say that the onerous penalties and provisions in ObamaCare provide perverse and powerful incentives to not hire new workers or to cut back on the hours that their employees are allowed to work," said Sen. Susan Collins, who faces re-election next year.
John Brabender, a strategist and long-time adviser for former GOP presidential candidate and Sen. Rick Santorum, said on Wednesday that "Republicans should galvanize on this issue."
"They should make a very loud point that the president knows what a disaster this bill has created and that he is ready to raise the white flag" he told FoxNews.com.
Business leaders also applauded the change, saying it was a smart yet obvious move.
"Employers need more time and clarification of the rules of the road," Randy Johnson, a U.S. Chamber of Commerce senior vice president, told Fox News, adding the administration "finally recognized the obvious."
Tyler Harber, a Republican strategist and partner in Harcom Strategies International, called ObamaCare "an unworkable law" that will burden small businesses with huge costs whether the mandate is implemented now or later.
"The delay has done nothing but fuel Republican arguments that ObamaCare isn't ready for prime time and has not diminished the liability that it is for Democrats in 2014 and 2016," he said. "In fact, delaying the employer mandate may guarantee that Republicans pick up the White House in 2016 since ObamaCare could be responsible for the largest shuttering of small business the United States has ever seen when the employer mandate is actually implemented."
The announcement also appeared to have no impact on Republican governors and legislators who have steadily undermined a Medicaid expansion that had been expected to provide coverage to some 15 million low-income people.
Among the first elected Republicans to respond to the announcement was House Speaker John Boehner.
"The president's health care law is already raising costs and costing jobs," the Ohio congressmen said Tuesday evening. "This means even the Obama administration knows the 'train wreck' will only get worse. … And it underscores the need to repeal the law and replace it with effective, patient-centered reforms."
Still, Democrats supported the president's decision to delay the mandate.
Adam Jentleson, a spokesman for Senate Majority Leader Harry, Reid, D-Nev., said in an email, "Both the administration and Senate Democrats have shown -- and continue to show -- a willingness to be flexible and work with all interested parties to make sure that implementation of the Affordable Care Act is as beneficial as possible to all involved. It is better to do this right than fast."
Under the health law, companies with 50 or more workers must provide affordable coverage to their full-time employees or risk a series of escalating tax penalties if just one worker ends up getting government-subsidized insurance. Originally, that requirement was supposed to take effect Jan. 1.
Most medium-sized and large businesses already offer health insurance, and the requirement was expected to have the biggest consequences for major chain hotels, restaurants and retail stores that employ many low-wage workers. Some had threatened to cut workers' hours, and others said they were putting off hiring.
Business groups complained since the law passed that the provision was too complicated.
In addition, Republicans on the House Energy and Commerce's oversight panel embarked Wednesday on an investigation of Obama's decision, seeking documents from the Treasury and the Health and Human Services departments.
The Associated Press contributed to this report.