Republicans Reject Reid's Forgive-and-Forget Approach to 'Negro' Comment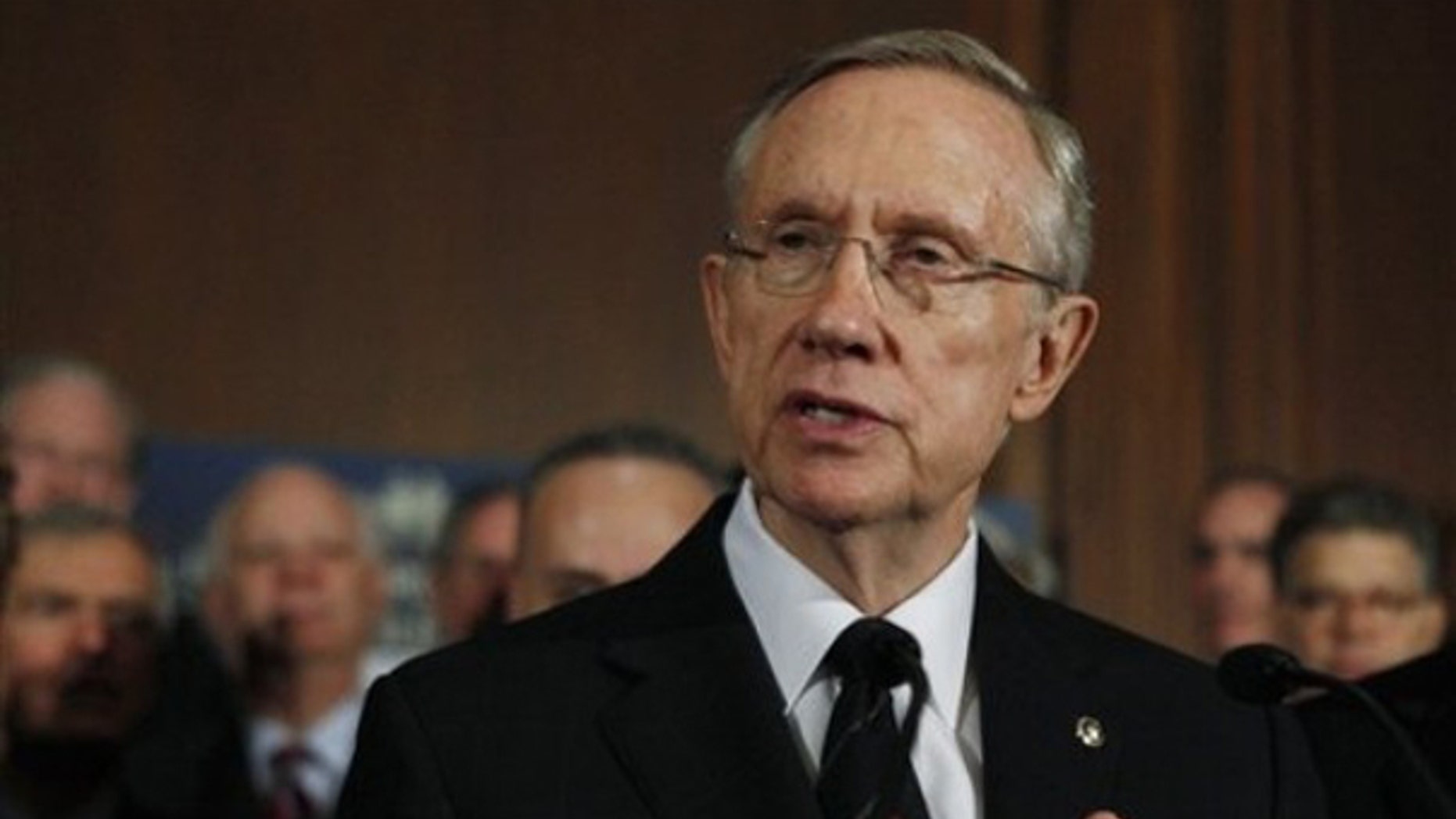 Republicans are not accepting Senate Majority Leader Harry Reid's forgive-and-forget approach, after saying Monday it's time to move on after being quoted over the weekend describing Barack Obama as "light-skinned" with "no Negro dialect" unless he wants one.
The quote was included in the new book about the 2008 presidential campaign, "Game Change," and prompted the Nevada Democrat to apologize to the president when the excerpt became public. He spent the weekend furiously dialing up black political leaders to express regret, and in turn won their public support.
Reid said Monday that he "could have used a better choice of words" and signaled that he's moving on.
"We have a lot to do," Reid said. "I feel good about people reaching out to me. I've apologized to the president. ... I'm not going to dwell on this anymore."
But Republicans are not moving on. GOP National Committee Chairman Michael Steele, as well as National Republican Senatorial Committee Chairman John Cornyn, have called on Reid to step down. Republicans are accusing Democrats of hypocrisy, since Democrats hammered former Republican Sen. Trent Lott in 2002 after he praised the late Sen. Strom Thurmond, a former segregationist, at his 100th birthday party. Lott resigned his leadership post in the wake of the controversy.
"(Reid) was one of the first ones to jump on Trent Lott, and surely if (Senate Republican Leader Mitch) McConnell said something like that he'd be one of the first ones to call for his resignation," Sue Lowden, one of Reid's GOP opponents in Nevada, told Fox News on Monday. "So it is a double standard. ... The Democrats can get away with saying those things and the Republicans could never, never get away with saying something like that."
Lowden said Democrats are circling the wagons because they need Reid to usher through the "liberal agenda" in Washington.
The NRSC continued to criticize Reid Monday. Spokesman Brian Walsh wrote on the NRSC Web site that Reid should still clarify what he meant by his remarks.
"If these are the types of comments that Harry Reid is making behind closed doors, then it's no wonder why he has worked so hard to keep his health care negotiations closed to the public," Walsh said.
But in the face of intense GOP criticism, Democrats presented a mostly united front in support of Reid.
Obama, in an interview with TV One, called Reid a "stalwart champion ... of civil rights" and a "good man" who meant no offense.
"For him to have used some inartful language in trying to praise me, and for people to try to make hay out of that makes absolutely no sense," Obama said. "He apologized, recognizing that he didn't use appropriate language, but there was nothing mean-spirited in what he had to say and he's always been on the right side of the issues."
White House Press Secretary Robert Gibbs said Monday that the president did not "take offense" at Reid' statement. Obama is also planning to travel to Las Vegas for an event with Reid in February.
Eric Holder, the country's first black attorney general, defended Reid in an interview with The Associated Press. "I don't think that there is a prejudiced bone in his body," he said.
Rep. Barbara Lee, chairwoman of the Congressional Black Caucus, released a written statement Monday saying Reid "understands the gravity" of his comment but should remain as majority leader. She said Reid, unlike Republicans, works on behalf of poor and minority communities.
"Over the years, I have had an opportunity to work with Majority Leader Reid. Senator Reid's record provides a stark contrast to actions of Republicans to block legislation that would benefit poor and minority communities -- most recently reflected in Republican opposition to the health bill now under consideration," she said.
Democratic New York Gov. David Paterson, who is black, called Reid's comment "reprehensible," but said he should not have to resign his post over the controversy, according to New York's Times Union.
District of Columbia Delegate Eleanor Holmes Norton said she thinks the black community will accept Reid's apology because, "Harry Reid has earned it."