Rep. Towns reverses course, announces retirement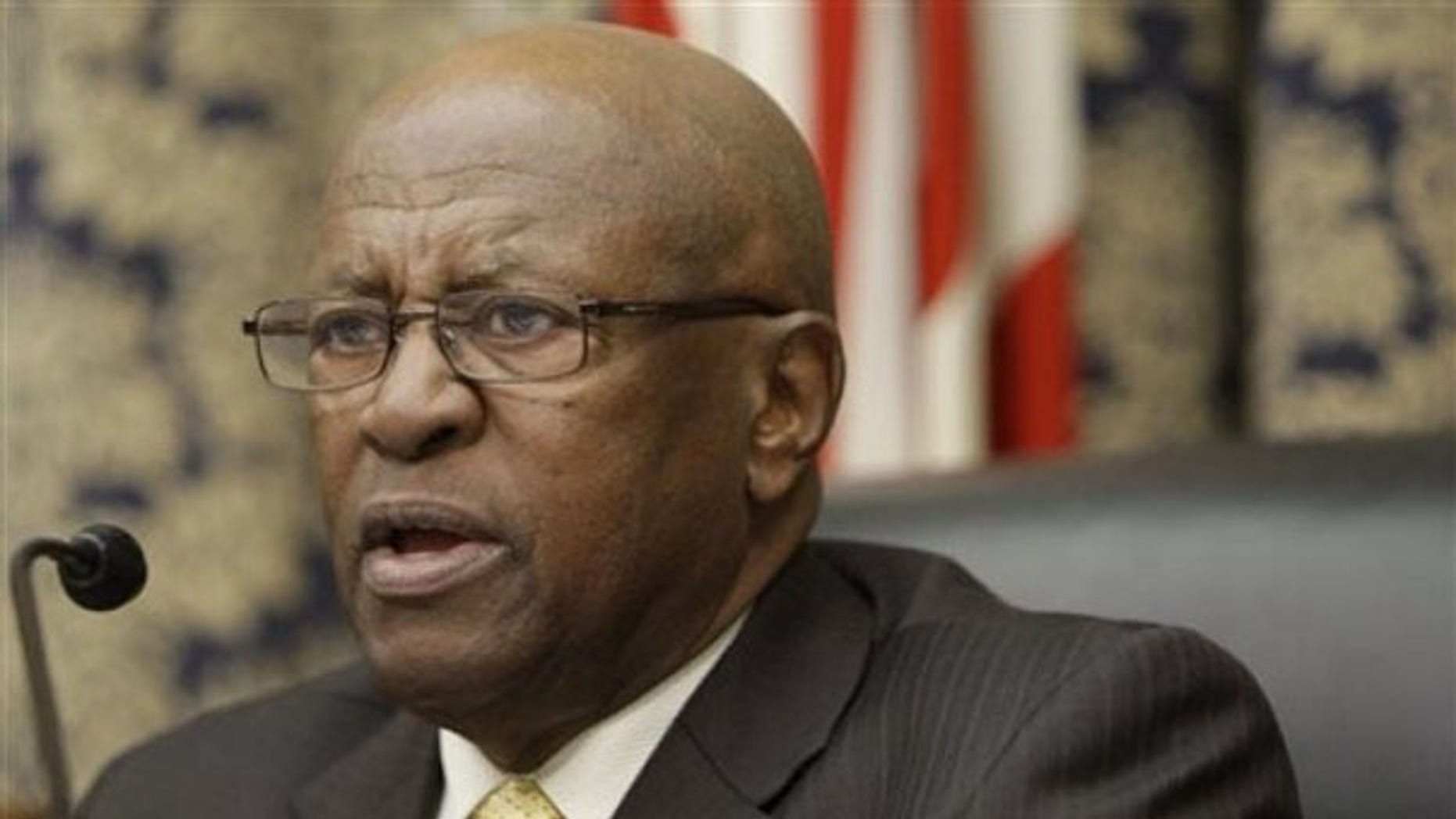 Rep. Edolphus "Ed" Towns, D-N.Y., a former chairman of a top House committee, will retire at the end of this term despite earlier claiming he would stand for reelection.
First elected in 1982, the Brooklyn Democrat held the gavel for the House Oversight and Government Reform Committee in 2009 until his party lost the majority in 2010.
He presided over several high-profile hearings during his tenure, including a 2010 investigation of malfunctioning Toyota cars that accelerated unintentionally. Towns subpoenaed the car manufacturer's chief executive to testify before Congress, which significantly dented Toyota's public image.
However, Towns caught flak in early 2010 when he was initially reluctant to call an investigation into the Christmas Day bombing attempt on an airliner bound for Detroit. Critics were especially indignant because he had just chaired a hearing on how the infamous 2009 White House state dinner crashers Tareq and Michaele Salahi breached security.
This turnaround by Towns came very fast and marks the second time Towns has executed an about-face.
In late 2010, Towns was insistent that he was going to seek to be the top Democrat on the House Oversight Committee after Democrats lost their majority.
Towns did not try to run for the position of ranking member on the Oversight Committee after then-Speaker Nancy Pelosi, D-Calif., withdrew her support.
The White House and House leadership reportedly wanted the top Democrat on the committee to be as aggressive as the incoming chairman, Rep. Darrell Issa, R-Calif. Rep.Elijah Cummings, D-Md., the third-ranking Democrat on the committee, ultimately became Towns' successor.
In his letter to Pelosi, Towns indicated that the then-speaker had made it clear to him she wasn't supporting him for the post. And Towns had the votes on the steering committee (which doles out committee assignments) to remain in that slot.
"I decided to withdraw my candidacy following a conversation with you when you made it clear that I did not have your support," he wrote in a letter to Pelosi.
Pelosi's office denied the charge.
Towns also served on the House Energy and Commerce Committee. He maintained his seats on both committees when he stepped down from the Oversight chairmanship in 2010.
Apart from his tenure as chairman, Towns was a relatively low-key lawmaker who occasionally proved to be a thorn in the Democratic leadership's side. He broke party lines to support measures like the Central American Free Trade Agreement, and inexplicably failed to show up for a narrowly-passed Republican budget bill in 2005.
When home in his Brooklyn district, Towns, an ordained minister, would frequently preach at local churches. He was also a licensed social worker.
As recently as three weeks ago, Towns insisted to Fox he was seeking re-election this fall. Other Democratic sources indicate that Towns told them he intended to run as recently as last week.
Yet Towns abruptly pulled out of the race without explanation.
Furthermore, Fox has confirmed that Towns' campaign was clicking along. In fact a batch of campaign mail just went out on Friday.
Towns' staff apparently didn't know he was retiring and word leaked out before the Congressman told staff.
Towns becomes the second Democratic House member from New York City to announce their retirement.
Last month, Rep. Gary Ackerman, D-N.Y., of Queens announced he was stepping aside at the end of this term, too.
Cristina Marcos contributed to this report.