Rep. Payne: I Was Unaware of Mortars Near Plane in Somalia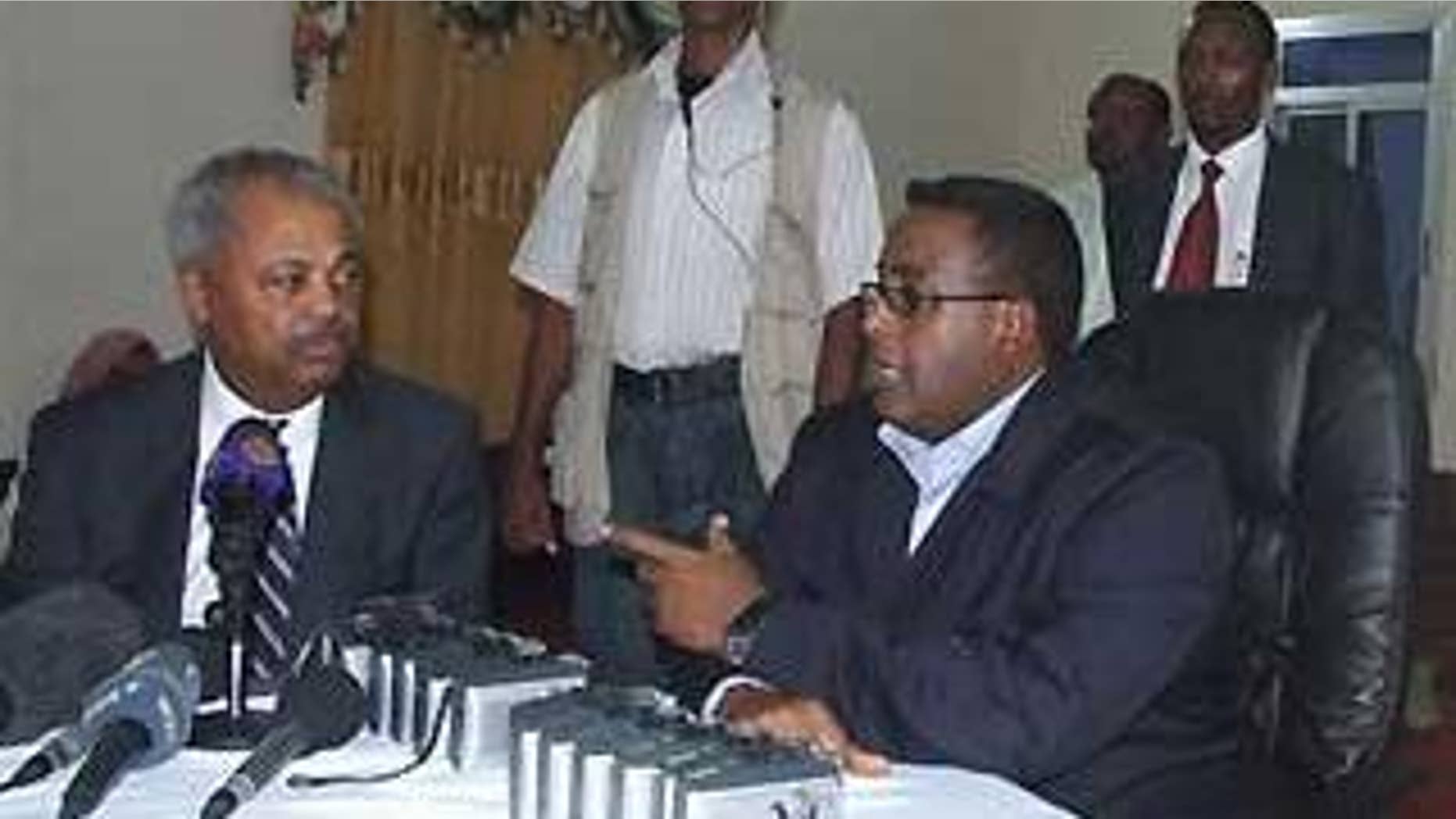 Rep. Donald Payne told FOX News on Monday that he did not know insurgents were aiming at his plane when he departed Mogadishu, Somalia, after a one-day, fact-finding mission.
Payne said he was conversing with officials from the African Union on the tarmac for about 20 minutes before taking off.
"We were unaware that there was an incident until we arrived in Nairobi when we were informed by authorities that it was reported that there was some mortar fire near or at the airport. But we did not see it we did not hear it was not in the direction that we were going so there is very little comment that I could give about the mortar fire itself," Payne said.
Payne was traveling to Somalia to discuss international assistance to that war-torn country and the issue of piracy. Islamist insurgents fired mortars at the airport as his plane was leaving.
Earlier in the day, the State Department said that the congressman had safely left the country, though his spokeswoman could offer few details.
Kerry McKenney said the House sergeant at arms office heard from the State Department and informed her of his status. She said she did not speak with Payne, but as far as she knew the plane was headed to Nairobi, Kenya, and that the congressman was not hurt in the assault.
"All we know is that his plane was fired on. We, of course, feel that it was in retaliation" for the U.S. Navy's attack on Somali pirates on Sunday that resulted in the rescue of freighter Capt. Richard Phillips, McKenney told FOX News.
Somali police told Reuters that the attack came as Payne was planning to depart Mogadishu after meeting with the interim president and prime minister. He flew into the city on a small jet accompanied by the Somali foreign minister.
"One mortar landed at the airport when Payne's plane was due to fly and five others after he left and no one was hurt," officer Abukar Hassan told the news agency.
Residents nearby the airport told Reuters that three people were wounded when one of the mortars hit a nearby neighborhood.
A defense official told FOX News that "explosive devices went off in the vicinity of Payne's aircraft when his plane was taking off from the airport in Mogadishu." However, the official could not say whether Payne was the intended target.
The congressman, a New Jersey Democrat serving in his 10th term in the U.S. House, was accompanied by six bodyguards on the trip. Additional security was provided by African Union soldiers in the country on a peacekeeping mission.
Payne "felt that it was important that he go to Mogadishu to see firsthand what was happening on the ground there. So he traveled over there with bodyguard protection," McKenney said.
Sen. Russ Feingold, D-Wis., said the failure to address instability in Somalia is largely responsible for much of the recent unrest.
"I am elated by the safe rescue of Captain Richard Phillips and the crew of the Maersk Alabama and I thank and congratulate the Navy Seals and others whose remarkable efforts resulted in a successful end to this troubling situation. I am also relieved by this morning's reports that Congressman Donald Payne is unharmed after coming under fire from insurgents in Mogadishu," he said in a statement.
"For years, Somalia's growing instability was neglected by the Bush administration and the international community. The new administration must not make the same mistake," Feingold said.