Rep. Joe Garcia's Ex-Chief Of Staff Gets 90-Day Jail Sentence For Voting Fraud Scheme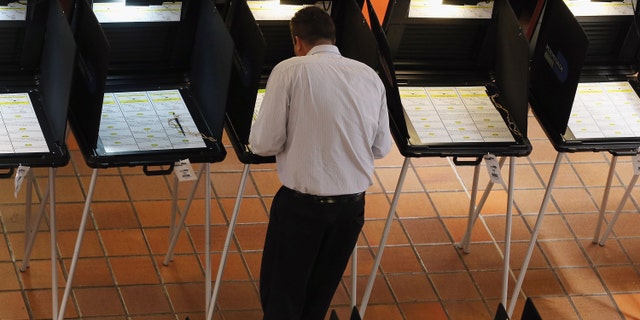 U.S. Rep. Joe Garcia's former chief of staff has been sentenced to 90 days in jail for a voting fraud scheme.
As part of a deal with Miami-Dade County prosecutors, Jeffrey Garcia pleaded guilty Monday to election law violations.
While working for Rep. Joe Garcia, no relation, Jeffrey Garcia reportedly directed the Miami Democrat's political campaign last year to request around 1,800 absentee ballots without voters' permission. Only voters, their immediate family members or their legal guardians can submit requests for absentee ballots under state election laws.
Garcia was fired from his position as chief of staff after his May arrest.
Rep. Garcia, a Democrat, was not implicated in this scheme, but The Miami Herald reports that he and the incumbent he beat last year – Republican David Rivera – remain under federal investigation, accused of supporting each other's primary opponents.
The former chief of staff's lawyer, Henry Bell, was quoted in the Miami Herald as saying that his client never "touched a ballot, manipulated a vote or otherwise interfered with anyone's vote."
"He accepts responsibility for his conduct which involved requesting absentee ballots for voters when it was the voters themselves who are required to make the requests," the newspaper quoted Bell as saying. "Jeff is a good person who made a mistake. He is sorry and is doing the right thing in admitting this and accepting responsibility."
The Associated Press contributed to this story.
Follow us on twitter.com/foxnewslatino
Like us at facebook.com/foxnewslatino