Reid No Stranger to Poor Word Choice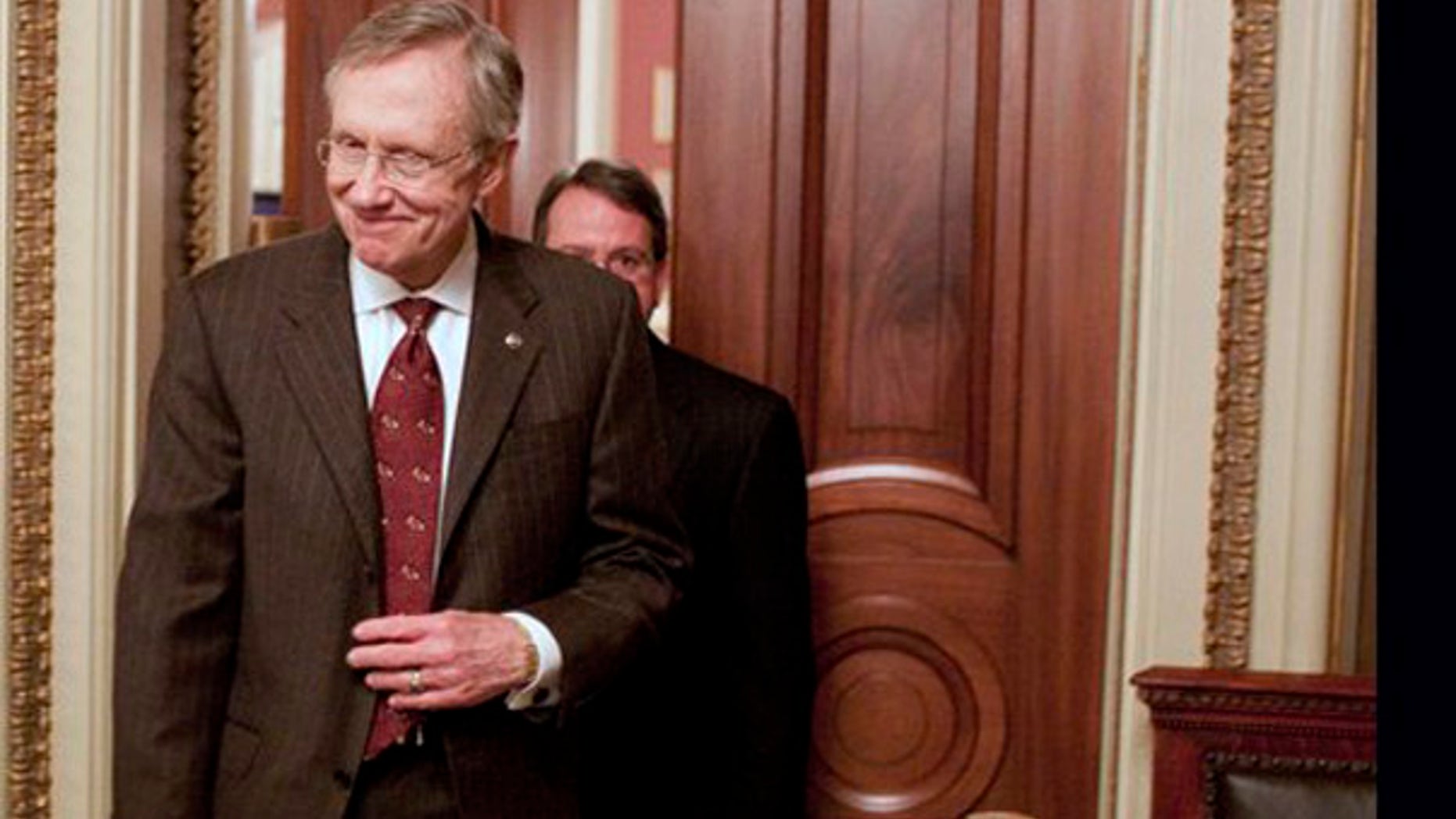 Harry Reid is on an apology tour to African American leaders and Democrats in Washington after describing candidate Barack Obama as "light-skinned" with "no Negro dialect unless he wanted to have one," but it's not the Senate majority leader's first time against the ropes.
Reid has a long history of making verbal gaffes that he's had to dial back or explain away.
"There's dozens over the years," Nevada GOP Senate candidate Sue Lowden said of Reid's eyebrow-raising remarks of the past.
Lowden cited better known remarks by Reid, such as:
 His summertime comparison of a lack of health insurance coverage to slavery;
 His April 2007 conclusion that the war in Iraq was lost;
 His description of tea partiers as "evil-mongers"; and
 His pleasure that the Capitol Visitors Center meant he wouldn't have to "smell the tourists" filling up the Capitol in the summertime.
Among some of his finer moments, Reid also declared to the Reno Gazette-Journal in September that Sen. Ted Kennedy's death "is going to help" Democrats pass health care.
Last summer, he told a Fox News reporter to "turn up your hearing aid" at a press conference.
"He called our former president a loser in a high school classroom here in Nevada," Lowden said, referring to a civics class discussion a few months after George W. Bush's second inauguration.
On Saturday, Reid made the rounds asking for forgiveness for his 2008 comment, saying, "I deeply regret using such a poor choice of words."
But after a round of criticism from Republicans, including calls for his resignation as majority leader by Sen. John Cornyn, R-Texas, Reid spokesman Jim Manley said that's not going to happen.
"The Republicans are saying this because they know they can't beat Harry Reid... They know that Harry Reid delivers for Nevada. ... So the only way to get him is to try to push him out. Senator Reid stands by the president and will continue his life's work to improve people's lives," Manley said.
Even before the latest mouthful, Reid was feeling the toll of his verbosity. He has vowed to run for re-election in the fall, and has nearly $9 million in the bank. But his approval rating in a Mason-Dixon poll taken Jan. 5-7 -- before the latest remarks were made public -- showed him with 33 percent approval compared to 52 percent disapproval.
That same poll showed that in head-to-head match-ups with three potential GOP contenders in November, Reid trails against each.
"It's not about this comment it's about the next comment and the comment after that," Lowden told Fox News. "He's been (in Washington) three decades and I believe he's just lost touch with what's going on here in Nevada. ... The power has gone to his head."
In his own assessment of Sen. Trent Lott's resignation as majority leader in 2002 after grimace-inducing remarks during Sen. Strom Thurmond's centennial birthday, Reid said Lott had "dug himself a hole and he didn't dig it all in one setting. He dug it over the years. And he couldn't figure out a way to get out of it."
Cornyn said Reid should now take his own cue.
"In 2002, Democrats expressed outrage at Senator Lott and called on him to step down as Leader. That same standard should be applied to Senator Reid and his embarrassing and racially insensitive statements; statements, I would add, that Senator Reid still has yet to clarify," he said.
Reid's verbal gymnastics aren't limited to journalists and colleagues. Lowden said that Reid had threatened to "vaporize" his opponent in the fall.
"When I heard he said he was going to vaporize me, I said, 'start on my hips.'"