Raul Castro's Daughter Says US 'Cuban Mafia' Holds Americans Hostage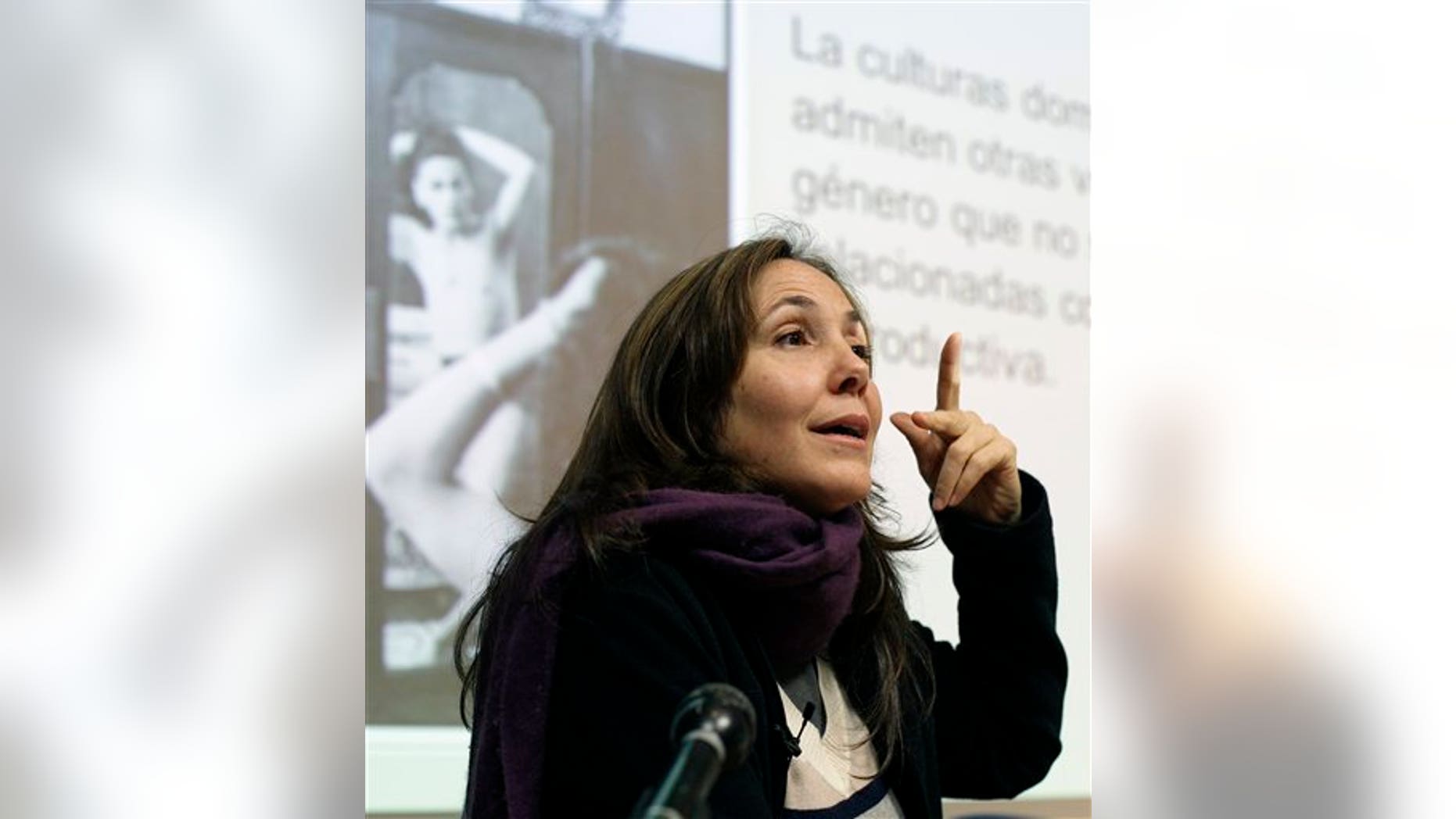 San Francisco – During a presentation in California on transgender health care on Wednesday, Mariela Castro, the daughter of Cuban President Raul Castro, called Cuban exiles "a Cuban Mafia" and accused them of controlling U.S.-Cuba policy.
She said that Cuban-Americans who support economic and travel restrictions between the U.S. and her country "have no scruples" and are holding the American people hostage.
She would go on to frame the topic as a continuation of her country's socialist ideals.
"A group of Cuban Mafia in the U.S., why are they taking away rights of American people to travel to Cuba? It's not fair," Castro, 49, told an about 50 medical professionals and transgender advocates. "You are millions of people against a tiny Mafia of people who have no scruples....We are fighting for the rights of Cubans and the rights of Americans."
Castro, the director of Cuba's National Center for Sex Education, or CENESEX, was in San Francisco for a multiday visit devoted largely to meeting with gay and transgender rights activists and an academic conference where she is scheduled to chair a panel on sexual diversity. She was one of at least 60 Cuban scholars who were granted U.S. visas to attend Thursday's meeting of the Latin American Studies Association.
You are millions of people against a tiny Mafia of people who have no scruples....We are fighting for the rights of Cubans and the rights of Americans.
A number of Cuban-American politicians have criticized the State Department — which provided special agents as Castro's security detail in San Francisco — for issuing Castro an entry visa. They noted that U.S. rules prohibit Communist Party members and other high-ranking Cuban government officials from entry without special dispensation. Aside from kinship, Mariela Castro has no official link to the government, although CENESEX is part of Cuba's public health ministry.
She has an international reputation as an outspoken gay rights advocate and lobbied her father's government to cover sex reassignment surgery under the national health plan, which it has since 2008, and to legalize same-sex marriages, which so far it has not.
"If we don't change our patriarchal and homophobic culture...we cannot advance as a new society, and that's what we want, the power of emancipation through socialism," she said. "We will establish relationships on the basis of social justice and social equality...It seems like a Utopia, but we can change it."
During her 90-minute appearance at San Francisco General, she said she wanted her audience to hear a Cuban's perspective on the half-century of animosities between Havana and Washington because it helps explain why the nation's growth on issues like gay rights has sometimes been stunted.
"The Revolution has grown in Cuba, and it's been more than 50 years now," she said. "The Cuban people have been the victims of state terrorists, of the economic blockade against Cuba, campaigns to...misinform the world's population about the power of a revolution."
Castro also visited the United States in 2002 during Republican President George W. Bush's administration. She obtained a visa to attend an event in Los Angeles, and also stopped in Virginia and Washington.
This story contains material from The Associated Press.
Follow us on twitter.com/foxnewslatino
Like us at facebook.com/foxnewslatino