Rancher's Murder Exposes Deadly Gaps in Border Policing, Tancredo Says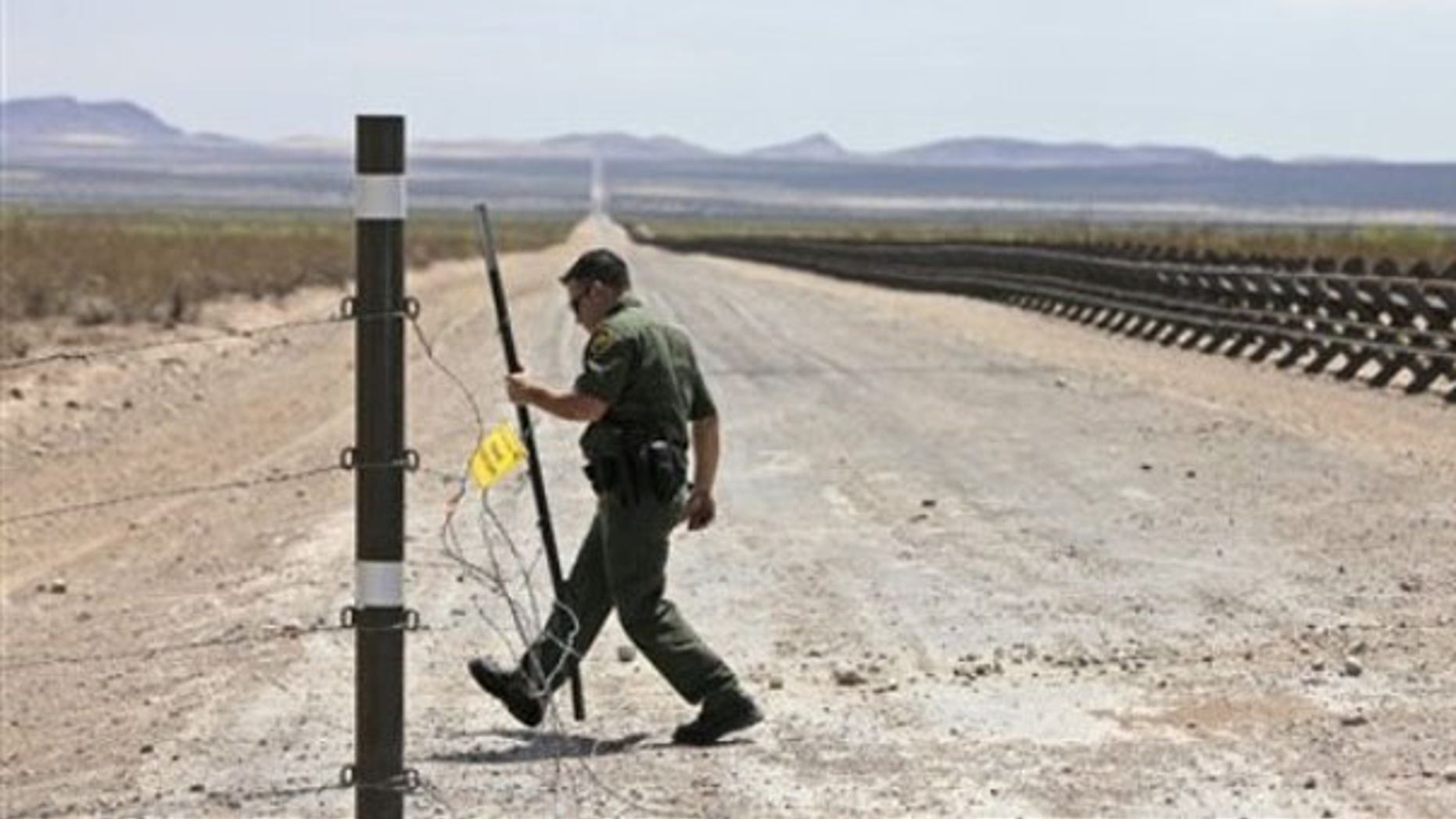 Former Colorado Rep. Tom Tancredo, reacting to the murder of a well-known Arizona rancher by an assailant authorities believe was an illegal immigrant, said violence on the border has spiraled out of control and the federal government seems powerless to stop it.
Tancredo, who has called on the Obama administration to deploy the National Guard in response, told FoxNews.com Tuesday that the killing shows how bad the situation has become for Americans living north of the Mexican border.
"The violence on the border is ... getting worse all the time," he said. "This is just a horrible manifestation of it."
Tancredo, a Republican who briefly ran for president in 2008, said gaps in the border fence -- and problems with the fencing that's already in place -- as well as ineffective border patrol are opening the door to the kind of violence that struck Robert Krentz.
The 58-year-old rancher, whose family has lived there for a century, was found slumped over his ATV on his ranch late Saturday. Footprints led back across the Mexican border, and local police say an illegal immigrant probably killed him.
A satellite photo from U.S. Customs and Border Protection shows a gap in the border fence near Krentz's ranch in southeastern Arizona. Tancredo said a small gap in the fence could be manageable, because border agents could "funnel" illegal immigrants into a small area and arrest them. But he said the gap by Krentz's estate is too big and law enforcers aren't working hard enough to catch people crossing over.
"There is not going to be any effective barrier on that border because there is no desire to stop illegal immigration," he said. "They're not using any human resources effectively."
Plus, Tancredo said, most of the fencing that is in place is not strong enough. It's either a single fence or, as Tancredo's Rocky Mountain Foundation noted, a short barrier meant to stop vehicles.
"It doesn't stop people," said Charles Heatherly, executive director of the foundation.
Lawmakers are calling on the administration either to send in the National Guard or to increase the number of Border Patrol agents in the area.
A spokeswoman for Arizona Sen. John McCain said Homeland Security Secretary Janet Napolitano has not yet responded to the senator's request for the National Guard to be deployed.
Asked about the requests, Department of Homeland Security spokesman Matt Chandler said the department would respond "directly" to the members of Congress and defended the work border security forces have done to try to stem the violence.
Napolitano "shares these members' concern about the safety of U.S. border communities and is committed to working with our state, local, tribal, and Mexican law enforcement partners to combat threats from violent cartels on both sides of the border," he said in a written statement.
Chandler said Napolitano has launched an "unprecedented" effort to target smuggled weapons, drugs and drug money and has already beefed up border security.
Tancredo, though, said officials like Napolitano and McCain, whom he accuses of being lax on the issue, are part of the problem in the first place.
"Each one of them is culpable in this man's death," Tancredo told FoxNews.com.
McCain's office did not respond to a request for comment.
Tancredo, who said he has known the Krentz family for 10 years, was set to meet with them and other ranchers in the area to discuss "violence on the border" when Robert Krentz was killed.
The former congressman said he held the meeting Sunday with the families anyway.
"It was really kind of a sad and ironic situation," Tancredo said.