Q & A with Campaign Carl: Primary Game vs. General Election Game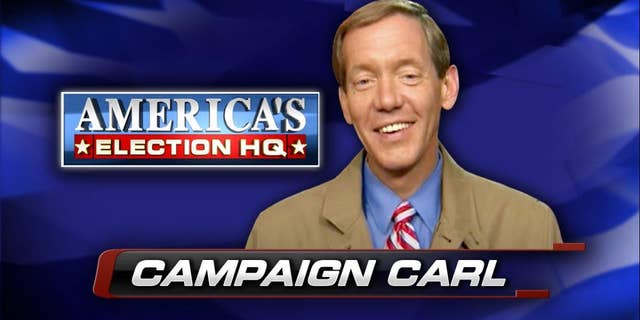 It's GAME ON.
The 2010 midterms are no longer just fodder for political junkies, the election is officially in full swing now that bruising primary battles are over (Hawaii is the last state left with its primary on Saturday).
The primary season is a completely different game than the general election game though, and the political punches will likely only grow in intensity.
2010 has already been a surprising cycle -- Bubba came back, Senate Majority Leader Reid's campaign got a second life, Tea Party candidates surprised, Sarah Palin endorsed, and some health care votes were remorsed.
And it's only just the beginning.
AEHQ wanted to pick the brain of what's to come from a guy who has some of the best political analysis around -- our very own Campaign Carl, who's vacated D.C. (a sure sign it's campaign season) to hit the road to get a front row to the action on the trail.
AEHQ: Give us some context, how is the general election midterm game different than the primary game?
CARL: Primaries focus on core issues within each party. Democratic primaries tend to test liberal ideology and reveal divisions on the left; as Democrats pursue their party nomination they court orthodox liberals and appear more liberal. Republicans do the same thing with conservatives and move further to the right. The combination makes the parties appear much farther apart during primaries. Extremism becomes a common word on both sides. In the general of course candidates in both parties tack back toward the middle and pretend they aren't really the fire breathers they said they were in the primaries.
AEHQ: What will we be seeing from parties and candidates now that we didn't see in the primaries?
CARL: An emphasis on their ability to get things done. In the primaries candidates in both parties were playing up their distance from Washington and in many cases their lack of experience with managing special interest politics. Now they will start explaining why they are best equipped to come to D.C. and make changes only they have the experience to make.
AEHQ: What has been the biggest unexpected game changer (either person or trend) so far this election cycle?
CARL: The Tea Party movement. In primaries it has nominated some Republican candidates, defeated others, and played a huge roll in countless races. It's impact on the general will be fascinating.
AEHQ: What's the one thing to keep an eye out for between now and November?
CARL: Republicans peaking too soon. Two months is a long time. With analysts now suggesting the ceiling for GOP pickups has risen to as many as 60 seats, expectations are dangerously high.
AEHQ: So, will you sleep at all between now and November 2nd?
CARL: I don't usually start pulling all nighters until the last month of a midterm cycle...but this one is the biggest we have seen since 1994. With key races stretched from Washington to Florida and California to Pennsylvania...there's no doubt it starts earlier this time.
AEHQ: Thanks for your time, Carl. We'll try to send you Red Bull care packages on the road!