Palin Fascination, Scorn Shows No Sign of Receding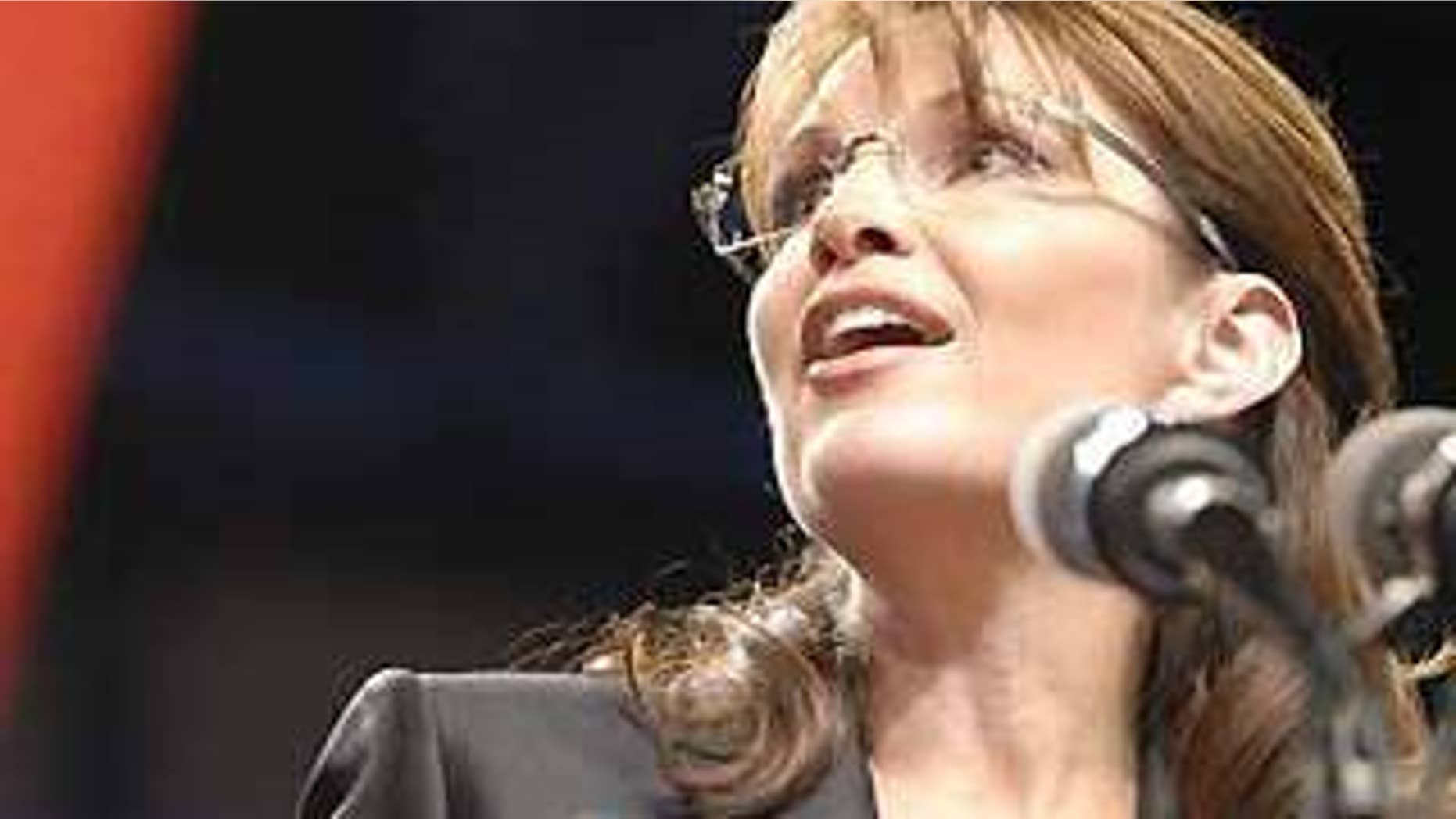 Even in defeat, Sarah Palin is a constant topic of conversation -- and scorn.
Though Palin's official status in the Republican Party is governor of the nation's least populated state, her time as No. 2 on the GOP presidential ticket has made her public enemy No. 1 in some quarters. The fascination with Palin shows no sign of letting up, even as the victor of the 2008 race prepares to enter the White House.
"The left certainly has targeted her and I think they see her as a potential 2012 Republican nominee," said Larry Sabato, director of the University of Virginia Center for Politics.
A LexisNexis search shows Palin has generated roughly twice the news coverage as Vice President-elect Joe Biden.
Palin has not said whether she plans to run for national office again in 2012. The opening leaves her plenty of time to map out her career path, but it also leaves critics plenty of time to sharpen their attacks.
The Huffington Post, on its Palin-bashing Web page, explores "Sarah Palin Naked" and names her "The Dumbest Thing of 2008."
At the New York Review of Books, intellectuals body-check the country's most famous hockey mom.
"She has spent much more time in church than she has studying foreign policy," wrote Frances Fitzgerald. "And the habit of mind these churches instill has little to do with diplomacy or peacemaking."
British author Timothy Garton Ash wrote that, "Palin ... like George W. Bush, reinforces every European cliche about the otherness (cowboyness, hickiness, wackiness) of Americans."
And Pulitzer Prize winner Russell Baker said simply: "Ms. Palin could be the next Nixon."
Sabato said Palin invites some degree of ridicule by giving "terrible interviews" and making "dumb" statements.
"Palin took more than her fair share of shots during the campaign," he said. "But the subtext about her became so negative and so deeply ingrained that it was virtually impossible for her to dig herself out -- and she didn't get much help from some of the McCain people, either."
Palin gave the latest interview last week, telling a filmmaker she felt "exploited" by CBS News' anchor Katie Couric and comedian Tina Fey.
"That's a little bit perplexing and it also says a great deal about our society," she said, though it was Palin who voluntarily granted an interview to Couric and appeared on "Saturday Night Live."
Still, Palin continues to attract enthusiastic supporters. The sponsors of TeamSarah.org, a pro-Palin Web site hacked by Palin foes, say the Alaska governor stirs fear and loathing on the left chiefly because of her challenge to the established order.
"She really is the first woman of her kind to run for public office on the national stage," said Marjorie Dannenfelser, with the Susan B. Anthony List, a political action committee that supports anti-abortion female candidates. "She's very traditional in her views, but at the same time she's doing a very modern thing by blazing a trail for women like her in politics.
"Now, young women can look at her and say, 'I can do that. I don't have to be Gloria Steinem. You know, I don't have to be Jane Fonda. I can be Sarah Palin.'"
FOX News' James Rosen contributed to this report.