ObamaCare Repeal: Moderate GOP senators, key to health bill vote, ask for Medicaid changes
Moderate Senate Republicans who could decide the fate of the GOP-led chamber's ObamaCare overhaul bill asked Majority Leader Mitch McConnell late Friday to rework proposed changes to Medicaid in exchange for their yes votes, Fox News has confirmed.
The GOP senators who asked McConnell in a meeting were Dean Heller of Nevada, Lisa Murkowski of Alaska, Rob Portman of Ohio, Shelley Moore Capito of West Virginia and John Hoeven of North Dakota.
MAJOR INSURANCE GROUPS CALL PART OF HEALTH CARE BILL 'UNWORKABLE'
They want changes to the part of the bill that ties the growth of Medicaid spending to the inflation rate, so it would be more generous to states receiving federal support.
The senators would apparently support a procedural vote next week on the overhaul measure if McConnell agrees to the changes.
The Kentucky Republican needs at least 50 of the 52 GOP senators, including him, to vote in favor of the legislation, with Vice President Mike Pence casting the decisive 51st vote in the 100-member chamber.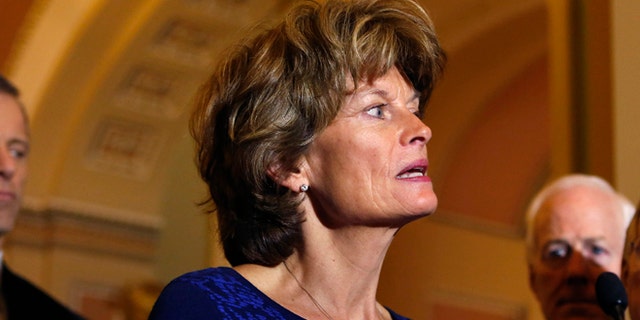 GOP Sen. Susan Collins of Maine and Sen. Rand Paul of Kentucky, publically do not support the bill.
The vote next week would set up a floor vote, and passage of the procedural vote would almost assure McConnell a final yes vote on the bill, considering senators are unlikely to change their position between the two votes.
Trump and essentially every Republican were elected on the promise to repeal and replace ObamaCare, the 2010 health care law struggling under increasing premium rates while offering Americans fewer policy options.
The Senate bill is the second version, rewritten after McConnell didn't have enough support for a vote on the first measure before the July 4th recess. The House has already passed its version.
The reworked bill allows insurers to sell bare-bone, low-cost policies in an attempt to win conservative support.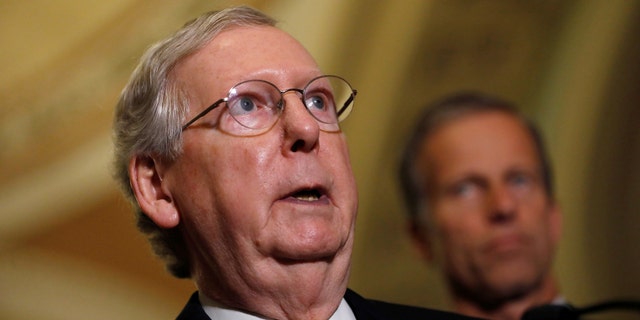 The moderate senators also want to know how McConnell intends to use $70 billion in the new bill to help lower-income Americans buy insurance. And they could be asking for even more money, a source told Fox News.
A senator close to the talks said the moderates picked up huge wins in getting the additional $70 billion for the insurance market stability fund and $45 billion for the opioid epidemic.
The senator also said he doubts McConnell will give on the inflationary index but that moderates might get some assurances on how the $70 billion will be spent.
Trump on Friday tweeted encouragement to Republicans on the Hill to "do what is right for the people" and get their "failed ObamaCare replacement approved."
Trump declared a day earlier that failure would make him "very angry" and that he would blame McConnell.
"I will be at my desk, pen in hand!" he tweeted.
Fox News' Mike Emanuel and The Associated Press contributed to this report.