Obama Won't Make Afghan Decision Before Thanksgiving, Aides Say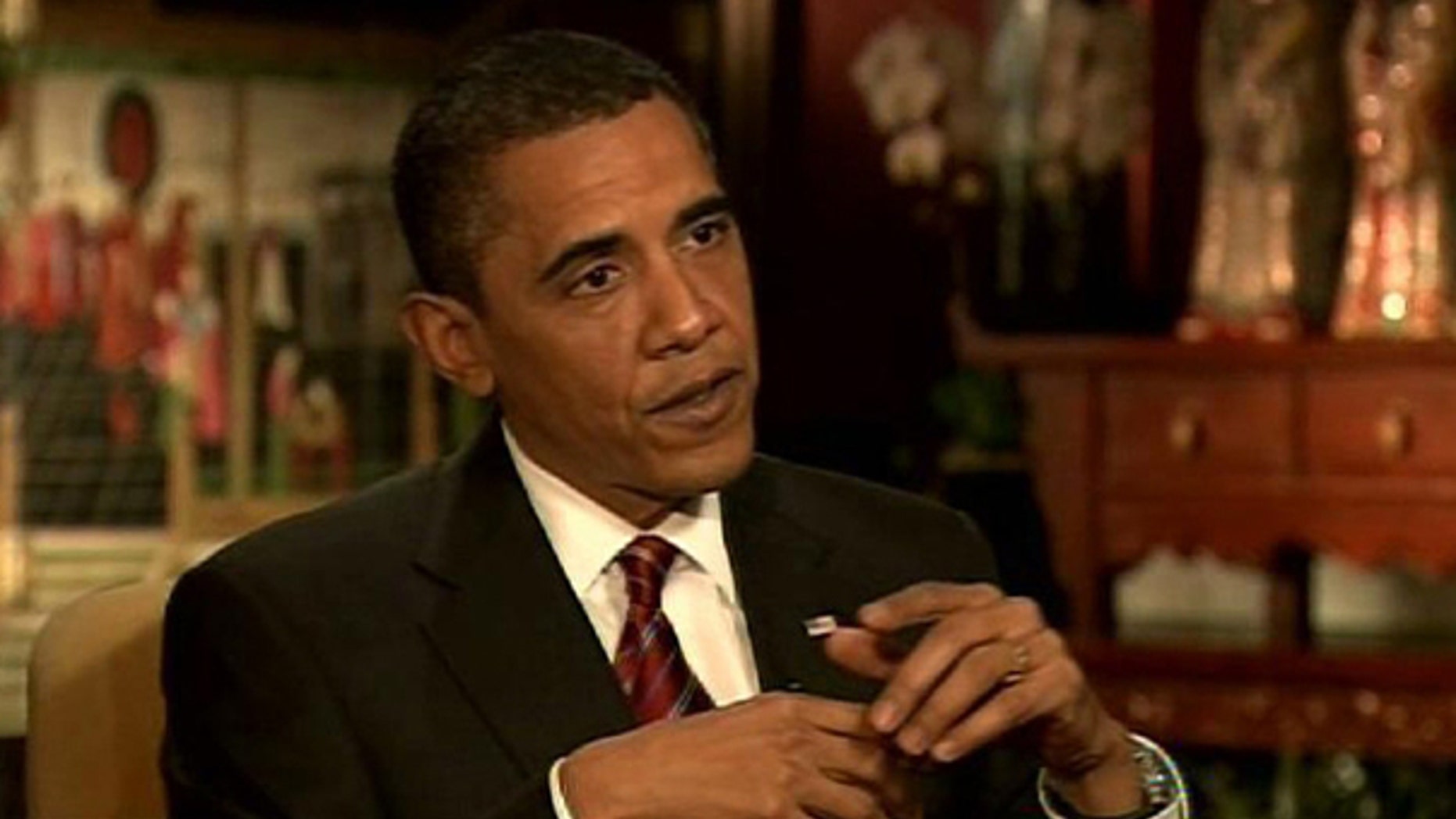 President Obama will not announce a decision on his war strategy in Afghanistan before Thanksgiving, his aides told Fox News on Thursday.
The latest development on the fate of up to 40,000 U.S. troops came at the tail end of the president's eight-day Asia trip.
For several weeks, Obama has been weighing whether to send as many as 40,000 additional troops to Afghanistan as his top commander there, Gen. Stanley McChrystal has requested, or to scale back the war effort and focus on pursuing Al Qaeda in Pakistan as his political advisers, including Vice President Biden, have urged.
McChrystal has said that without the additional troops, the U.S. effort in Afghanistan would likely result in failure.
The president may be undecided on whether to put more forces in Afghanistan, but he was happy to share face time with some troops at his last stop in South Korea before returning to the United States.
"You guys make a pretty good photo op," the president reportedly joked with the 1,500 troops at Osan Air Base.
Obama's deliberations on Afghanistan have been complicated by a spike in violence driven by the Taliban and the disputed re-election of Afghan President Hamid Karzai. Karzai was sworn in on Thursday, and Secretary of State Hillary Clinton congratulated him for taking a strong stand in his inauguration speech against ongoing corruption in his government.
Karzai's speech provided "an important new starting point," Clinton said, adding she appreciated his "strong commitment" to build effective military and police forces.
Conservatives have criticized Obama's pace of deliberations, saying he should listen to his military commanders, and have accused him of dithering on a new strategy in the eight-year war. But Obama has dismissed those claims and contends that he doesn't want to be rushed into a decision with such high stakes.
Obama told Fox News this week that the backlash from both sides ranks as some of the most valuable dissent he's heard so far.
"If I was just hearing one side, then I would probably not be getting the full reality of what's going on in Afghanistan," he said in Beijing, in the middle of his tour through several Asian countries. "If I was just listening to hawks or doves on either side of the debate, then I probably wouldn't be making a very good decision."
Last week in Tokyo, Obama said his decision will come soon and he is bent on "getting this right."
Obama, in a joint news conference with Japanese Prime Minister Yukio Hatoyama, said the policy must protect America from terrorist networks while also making clear there is no "open-ended commitment" to Afghanistan.