Obama to Present Medal of Honor to Soldier for Gallantry in Afghanistan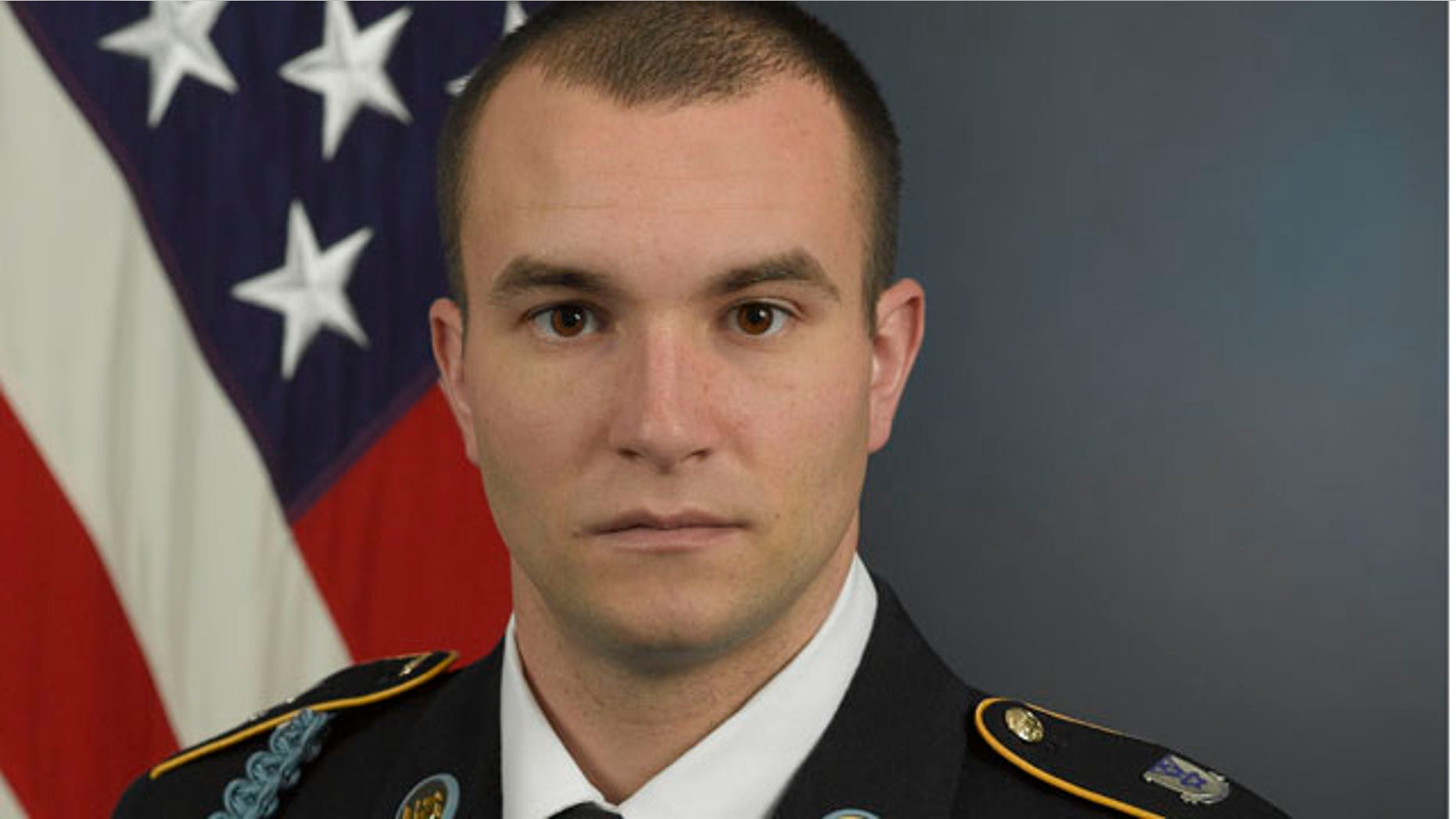 WASHINGTON -- President Obama will present Staff Sgt. Salvatore Giunta with the Medal of Honor on Tuesday, awarding the soldier for his courageous actions during combat operations in the Korengal Valley, Afghanistan in October 2007.
Giunta's wife, Jennifer, and his parents, Steven and Rosemary Giunta, will join the president and first lady Michelle Obama in the East Room to commemorate Giunta's example of selfless service in what is the first Medal of Honor award to be presented to a living soldier since the Vietnam War.
For Giunta, who was a 22-year-old Army specialist when he raced head-on into an enemy ambush to save the lives of two American soldiers during a deadly fire fight, told Fox News earlier this year that he doesn't feel like a hero.
"No more than every single service member in the United States military today," he told Fox News.
When the White House announced that Giunta would receive the award, the eight military member to receive the Medal of Honor during the wars in Iraq and Afghanistan, it said Giunta "distinguished himself by acts of gallantry at the risk of his life above and beyond the call of duty."
On Tuesday, Robert Jackson, executive director of Families United, which honors the fallen, praised Giunta's "heroism and bravery."
"He displayed courage and leadership during an enemy ambush and put the lives of his fellow soldiers before his own," Jackson said in a statement. "Our military is the strongest in the world because of the brave men and women who serve. Staff Sgt. Salvatore Giunta personifies that bravery."
Giunta was recognized for saving the life of one soldier and preventing Sgt. Josh Brennan, who later died of his wounds, from being carried away by Taliban fighters. Brennan's father, Mike Brennan, told Fox News that if it wasn't for Giunta's actions, "we may never have gotten my son back."
Born in Cedar Rapids, Iowa, Giunta, who was serving in Company B, 2nd Battalion, 503rd Airborne Infantry Regiment, of the 173rd Airborne Brigade Combat Team, based out of Vicenza, Italy, said he wasn't the only one in danger that day.
"Everyone was at risk," Giunta said. "There were bullets all over the place. There were RPGs (rocket propelled grenades) blowing up all over the place. You could see the muzzle flashes from bullets leaving the enemies guns that weren't too far away."
Giunta said it is difficult to explain all that happened and even more difficult for him to talk about the images. But Maj. Dan Kearney, his commander at the time and the man who eventually recommended Giunta for the award, told Fox News in detail what he heard over the radio that day and what witnesses from the squad later explained.
"In the initial burst I think everybody in that first squad was shot, wounded, or at least startled," he said. "The volume of RPGs and machine gun fire initially was so great that it literally stalled out the element and shot every single individual in the flesh or (their) protective equipment. What Sgt. Giunta did at the time was regain his composure extremely quickly, assessed his soldiers and his team for any kind of casualties, and then began to render aid to individuals like his squad leader."
Kearney said it wasn't long before Giunta noticed that Brennan, the team leader, was not there.
"Sgt. Giunta basically took it upon himself to run through an ambush, later repatriate Sgt. Brennan, who was still alive at the time, and kill multiple enemies while dragging Sgt. Brennan back," Kearney said.
Ironically, Giunta never aspired to be a soldier or even thought about it before he heard an Army recruitment ad on the radio while he was mopping the floor at his local Subway sandwich shop.
"They start saying the Army recruiter is giving out free T-shirts. I'm a sucker for a free T-shirt I guess," Giunta joked.
Yet that very battle inspired others to enlist. Brennan's nephew signed up for the Army shortly after Josh was killed and is now serving under the same squad leader in Afghanistan. He arrived in Italy to deploy two years to the day after Brennan was killed.
The U.S. military has since pulled out of Korengal Valley. In 2007 considered the frontline of the war, as part of the new strategy to protect population centers and leave remote outposts.
Two other members of the Giunta's battalion have pending nominations for the Medal of Honor.