Obama to Deliver State of the Union on Jan. 27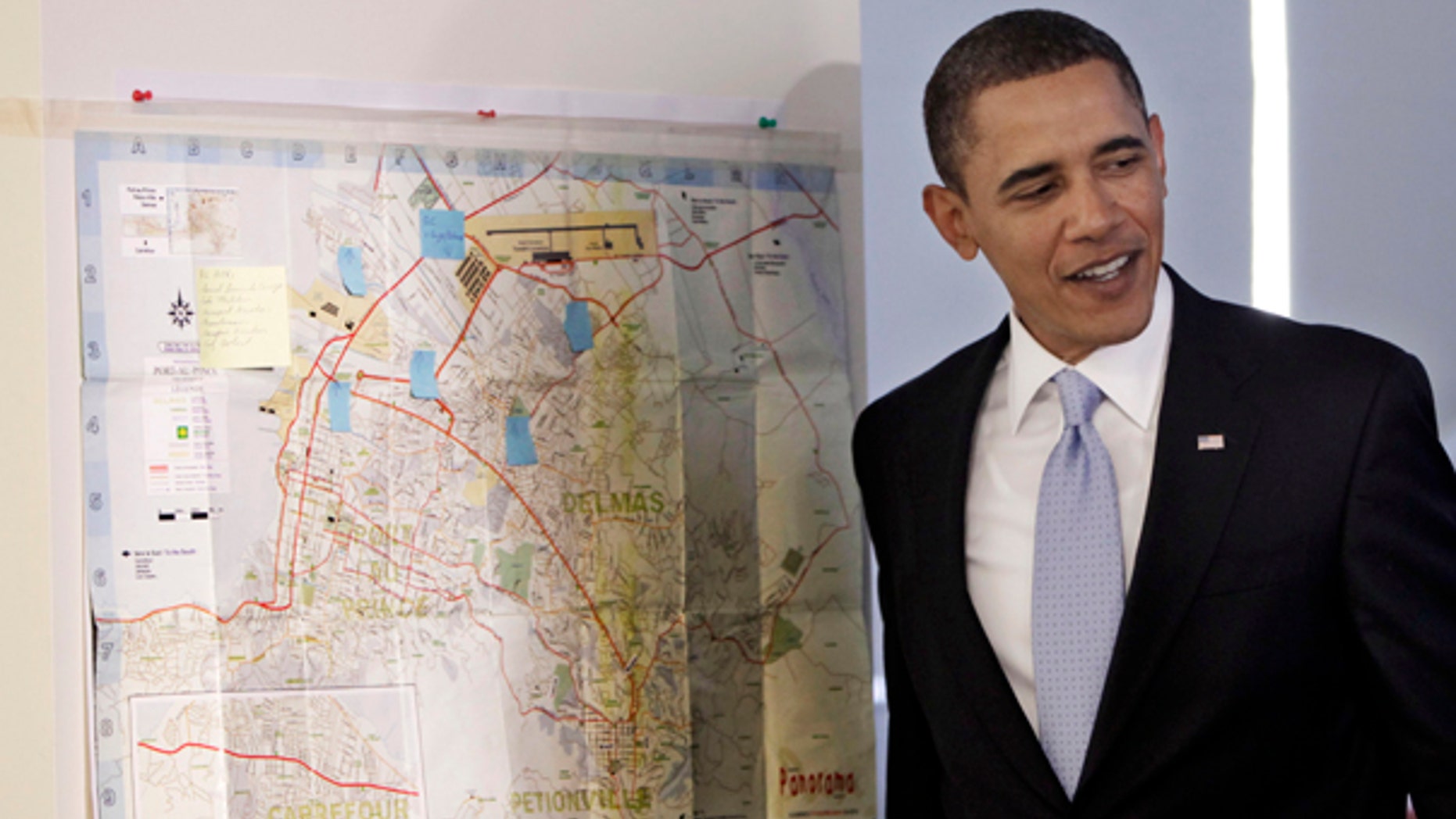 President Obama will deliver his first State of the Union address on Wednesday, Jan. 27, Fox News learned Monday.
The president's televised address to a joint session of Congress will be at 9 p.m. ET. It is not known yet who will deliver the Republican response.
Besides being broadcast live on national television, the address will be streamed on the White House Web site.
The speech Obama delivered last year, just weeks after taking office, technically is not considered a State of the Union address.
White House Press Secretary Robert Gibbs said Obama will also present his budget plan on Feb. 1 for fiscal year 2011, which starts on Oct. 1.
Obama may have a lot to highlight in his first address. According to an annual study by Congressional Quarterly, Obama set a record last year for getting Congress to vote his way. He won 96.7 percent of the votes on which he had clearly staked a position, nearly 4 percentage points higher than the previous record set by Lyndon Johnson in 1965.
The votes included the $787 billion stimulus package, confirming Supreme Court Justice Sonia Sotomayor, bailing out the U.S. auto industry and allowing the Food and Drug Administration to regulate tobacco.
But Obama still has a lot on his plate, including a cap-and-trade environmental plan, a possible second stimulus and a tax on banks that borrowed money from the government because they were deemed too big to fail.
Obama also has several difficult foreign policy issues pending, including a war in Afghanistan, a humanitarian crisis in Haiti, the relocation of detainees delaying the closure of Guantanamo Bay, an increasingly despotic Iran and the perennially delayed Middle East peace process.
The massive health care package is also no sure thing, particularly in light of Tuesday's vote for a new senator from Massachusetts, which could upend the entire process.
Brookings Institution scholar Stephen Hess said in the speech, he expects Obama to take credit for all of the legislative accomplishments of the last year and then lay out his agenda for the next, which he says will be tricky.
"He is a president who has laid out an agenda much more specifically than previous presidents, which has gotten him into trouble because it's a broad agenda," he said. "He has a lot of pieces that have to be reconciled and it will be noted if any of them [are] not mentioned" in the speech.
Lee Edwards, a presidential historian with the Heritage Foundation, said Obama is under tremendous pressure to deliver a strong speech.
"I think in that sense, he's realizing to organize a community is one thing and it's another thing to organize a nation," he said.
"I think he's going to have to rise to the occasion," he added. "People are going to be looking at him as questions are being raised about whether he is a one-termer, and does he have it in him to be the president that Democrats -- and Republicans -- are expecting him to be."
Fox News' Major Garrett contributed to this report.