Obama Names Cecilia Muñoz as Director of Domestic Policy Council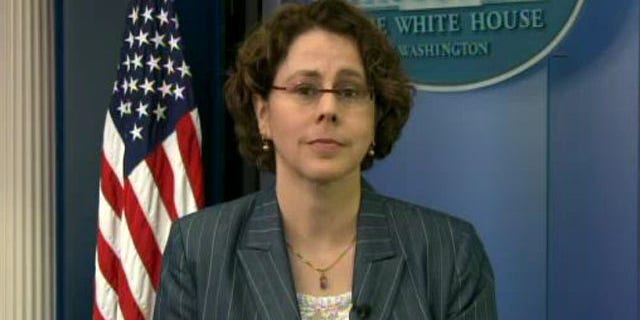 NEWYou can now listen to Fox News articles!
Cecilia Muñoz, the president's point person on immigration, is being named as director of the Domestic Policy Council, the White House said Tuesday. The new position will place Muñoz among the president's top aides, overseeing policy making on issues including education, health care, and immigration.
It will also elevate Muñoz, already the highest ranking Hispanic in the White House, to a publicly prominent policy position during a political year in which the Latino vote will play a critical role.
Muñoz's current position is director of intergovernmental affairs, serving as a liaison between the White House and mayors, governors, tribal leaders and other officials. But it is for her role as the Obama Administration's point person on immigration that she has garnered the most attention.
While most immigration activists lauded her appointment --Frank Sharry, executive director of the immigration advocacy group America's Voice issued a statement lauding her as "a tireless champion of Latinos in the U.S. generally and long overdue immigration reform specifically,"-- others have been far more critical.
Activist organizations like Presente.org, frustrated by the Obama Administration's inability to move immigration reform forward, combined with its muscular deportation policy that has led to record deportations, have focused their protests on Muñoz. This anger was compounded by her defense of deportation policy --"Even broken laws need to be enforced"-- in the Frontline documentary on deportation and broken families, "Lost in Detention."
Perhaps one of the reasons that Muñoz has become a lightning rod for some Latino immigration activists is that she was once one herself.
Before joining the government, Muñoz was a senior vice president at the National Council of La Raza -- the nation's oldest civil rights organization -- where she focused on education, health care and immigration advocacy.
The child of Bolivian immigrants to the United States, she was awarded a MacArthur Foundation "genius grant" in 2000 for her work on immigration and civil rights.
"Over the past three years, Cecilia has been a trusted advisor who has demonstrated sound judgment day in and day out," President Obama said of Muñoz in a statement. "Cecilia has done an extraordinary job working on behalf of middle class families, and I'm confident she'll bring the same unwavering dedication to her new position."
Follow us on twitter.com/foxnewslatino
Like us at facebook.com/foxnewslatino