Obama: Iran Must Take 'Constructive Action'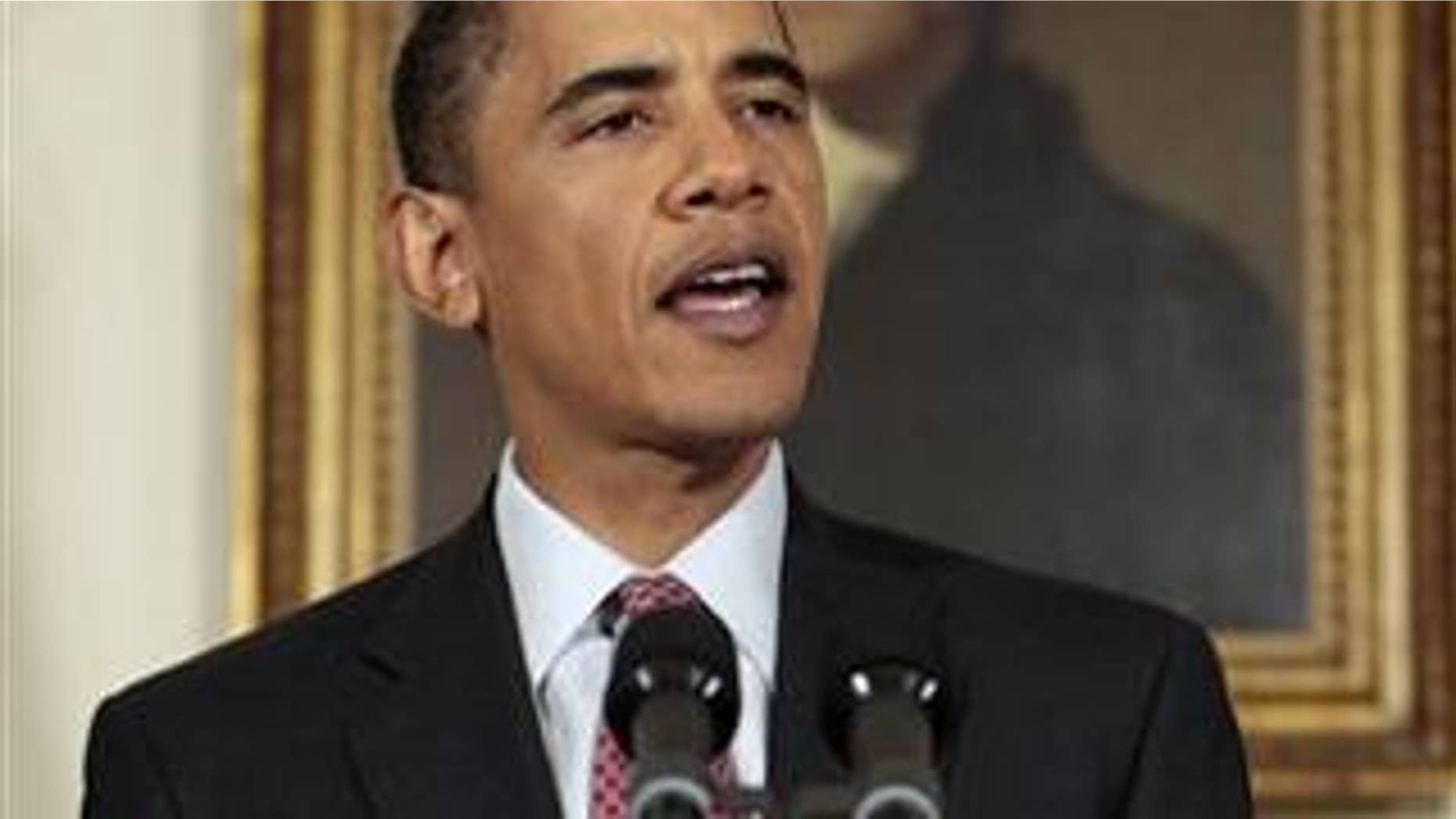 President Obama called Thursday's talks among Iran and six world powers "constructive" but said Tehran must follow up with "constructive action."
"The Iranian government heard a clear and unified message from the international community in Geneva," Obama said at the White House after talks ended earlier in the day in Switzerland. "Iran must demonstrate through concrete steps that it will live up to its responsibilities with respect to its nuclear program."
Obama said Iran must grant international inspectors "unfettered" access to its newly disclosed nuclear facility within two weeks.
He called Iran's promise during the talks to transfer its current supply of enriched uranium to another country for processing a positive step.
"Talk is no substitute for action," he said. "Our patience is not unlimited."
Obama said that if Iran follows through with concrete steps "there is a path to a better relationship" with the United States and the international community.
A senior U.S. official speaking to reporters in Geneva said Russia has agreed to perform the further processing of low-enriched uranium from Iran, and France would then fabricate it into fuel assemblies for use at the Tehran research reactor, which is under international inspection.
The official, who spoke on condition of anonymity in order to discuss diplomatically sensitive aspects of Thursday's talks, said the potential advantage of that arrangement would be to significantly reduce Iran's stockpile of low-enriched uranium, which itself is a source of worry among countries that fear Iran intends to use it in a nuclear weapons program.
The official said the Iranians tentatively agreed to this arrangement, subject to working out details at a meeting in Vienna on Oct. 18 with experts of the International Atomic Energy Agency, a U.N. body.
Iran and six world powers will meet again after their present talks on Tehran's nuclear program and other issues end, said Javier Solana, the European Union's top foreign policy official.
The announcement came in the closing minutes of Thursday's talks, during which the powers tried to persuade Tehran to freeze a program that could create nuclear weapons.
A decision to meet again is significant. The last such seven-nation talks before Thursday's gathering occurred more than a year ago and ended in failure.
Secretary of State Hillary Clinton said Thursday's gathering outside Geneva was a "productive day" and now she wants to see concrete actions and positive results from Iran.
Solana said Iran has pledged to open its recently revealed uranium enrichment plant to U.N. inspectors, perhaps in the next few weeks.
Iran's foreign minister said his nation is willing to raise and extend its dialogue on a wide variety of issues to a "summit" level with world powers.
Manouchehr Mottaki told reporters that Iran went into Thursday's talks with "a clear agenda and a plan of action."
"And we have entered into these discussions with this clear agenda, and this dialogue can also be enhanced, both in form and the level of discussions," he said in Farsi, speaking through a translator at a news conference at U.N. headquarters in New York.
"So, different committees can be formed and they can cover various topics in the discussions and they can be put in the agenda," he said. "And from the point of the level of discussions ... the Islamic Republic of Iran has the readiness to enhance the level of such talks up to the level of a summit meeting."
Mottaki said Iran was willing to discuss a variety of security, economic and political issues that Iran has defined, although he did not specifically refer to discussions on nuclear issues which are the key topic in the current negotiations.
The five permanent members of the U.N. Security Council -- the U.S., Russia, China, Britain and France -- plus Germany hope to persuade Tehran to freeze a program that has the potential to create nuclear weapons. Iran has maintained that it is enriching uranium solely to produce nuclear power.
Negotiators also held the highest-level direct U.S.-Iran talks in three decades. The two nations lack formal relations.
Going into Thursday's talks, one of the top U.S. goals was to get the Iranians to commit to a second round of talks to be held within a couple of weeks in order to keep the dialogue in a compact timeframe. The U.S. assumption was that if Iran was willing to engage seriously on the nuclear issue, a positive sign would be its agreement to have a second meeting shortly.
The Associated Press contributed to this report.