Obama expresses frustration over gun control debate in interview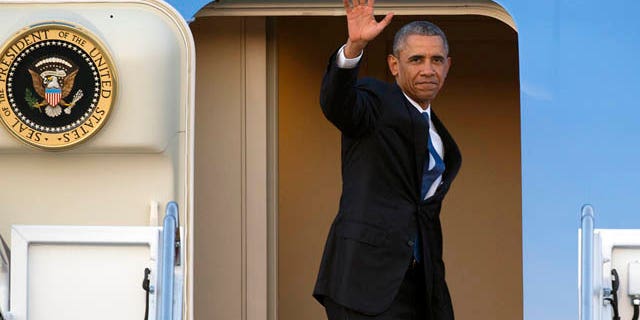 President Obama said he had been "most frustrated and most stymied" by the failure to pass gun control legislation during his administration in an interview broadcast Thursday.
The BBC interview aired hours before a gunman killed two people and injured seven others in a Lafayette, La. movie theater before turning the gun on himself.
Obama said the inability to move what he called "commonsense gun safety laws" through Congress, "even in the face of repeated mass killings" was "distressing."
"If you look at the number of Americans killed since 9/11 by terrorism, it's less than 100. If you look at the number that have been killed by gun violence, it's in the tens of thousands," said Obama, who later vowed he would continue trying to pass legislation.
Obama was speaking ahead of a trip to Kenya, his first visit to his father's homeland since becoming president.
The Associated Press contributed to this report.