Obama Disappointed With Lack of 'Cool' Phone in Oval Office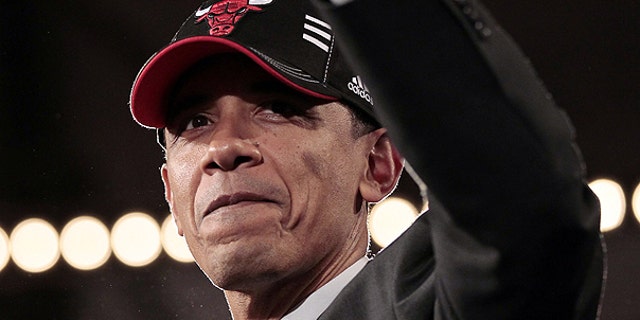 NEWYou can now listen to Fox News articles!
WASHINGTON -- Turns out President Obama would like a phone upgrade.
The president, in an unscripted moment with donors in Chicago, was talking about the need to innovate in technology.
"The Oval Office, I always thought I was going to have really cool phones and stuff," he said during a small fundraising event at a Chicago restaurant. "I'm like, c'mon guys, I'm the president of the United States. Where's the fancy buttons and stuff and the big screen comes up? It doesn't happen."
The president made his off-the-cuff remarks with donors as he took questions and after reporters had been ushered out of the event. But the question and answer session was piped back to Washington by mistake and into the press briefing area where a few reporters were still working late.
Obama apparently was responding to a question about bottlenecks in technological innovation and he used his White House experience as an example.
In response to another question, he used Thursday's visit to the White House by the emir of Qatar, Sheikh Hamad bin Khalifa Al Thani, to make a point about the need for good job opportunities.
"I had the emir of Qatar come by the Oval Office today," Obama said. "Pretty influential guy. He is a big booster, big promoter of democracy all throughout the Middle East. Reform, reform, reform. ... Now he himself is not reforming significantly. There's no big move toward democracy in Qatar. But you know part of the reason is that the per capita income of Qatar is $145,000 a year. That will dampen a lot of conflict.
"I make this point only because if there is opportunity, if people feel their lives can get better, then a lot of these problems get solved."