North Carolina Gov. Perdue won't seek re-election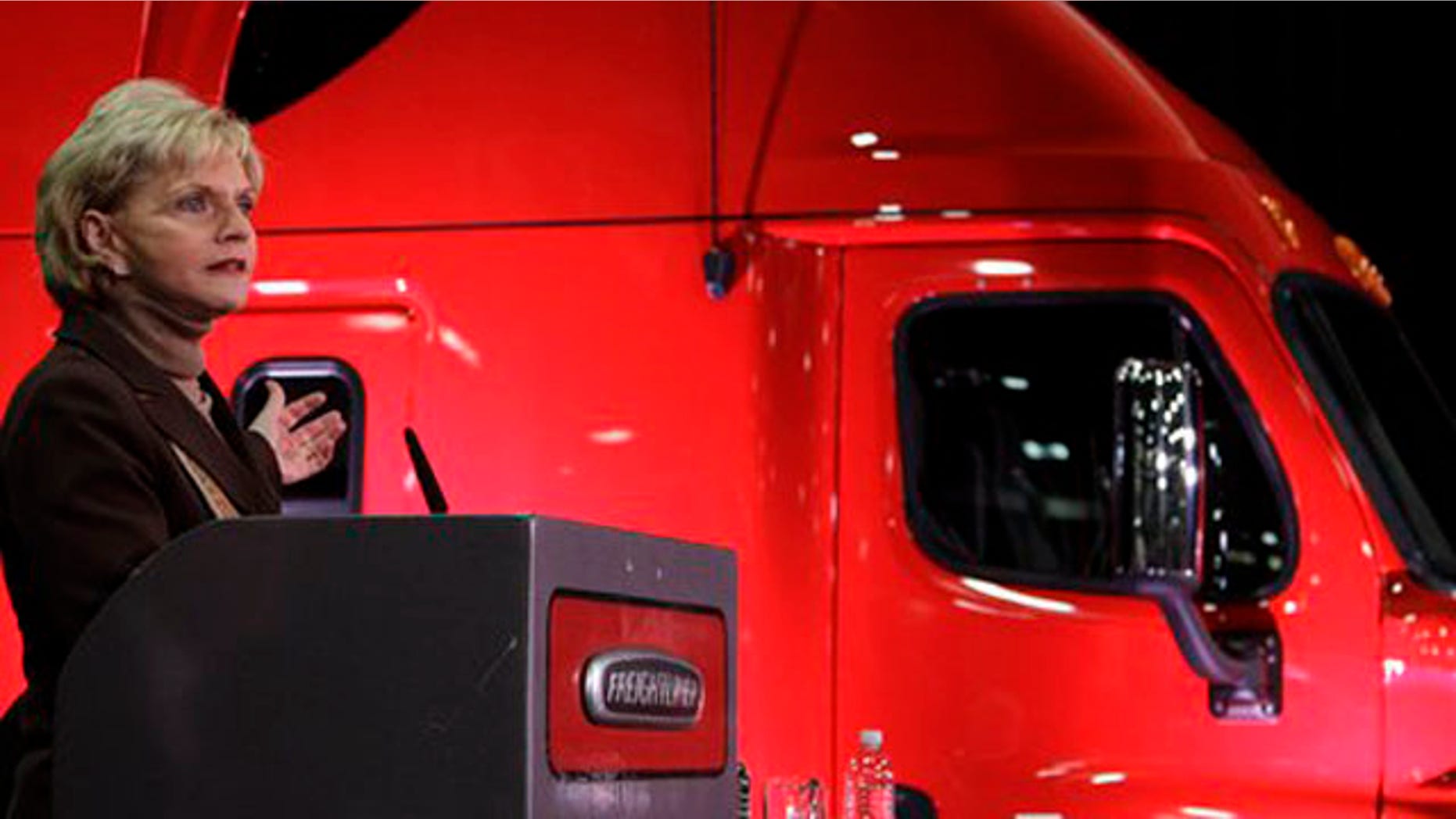 RALEIGH, N.C. – Democratic North Carolina Gov. Beverly Perdue, the first woman elected governor in the state, said Thursday she would not seek re-election this year because she believes a bid would make it more difficult to fund education.
Perdue has faced poor poll numbers, continued budget troubles and a campaign investigation while Republicans took over the Legislature last year.
She announced last week she would offer a budget this spring that would seek a sales tax increase for education. Republicans let a temporary sales tax increase expire last summer, and at least one legislative leader called her proposal dead on arrival.
"We live in highly partisan times, where some people seem more worried about scoring political points than working together to address the real challenges our state faces," Perdue said in an email to supporters. A re-election bid, she added, "will only further politicize the fight to adequately fund our schools."
Perdue faced a tough rematch against former Charlotte Mayor Pat McCrory, a Republican she narrowly defeated in 2008 in the state's closest gubernatorial contest since 1972. Perdue's win was partly attributed to Barack Obama's surprise victory in North Carolina — the first in 36 years for a Democratic nominee for president.
News of Perdue's decision came as North Carolina Democratic Rep. Brad Miller said he also would not seek re-election, avoiding a potential primary contest against fellow Democrat David Price after the Republican-controlled Legislature drew them into the same district.
North Carolina is considered an important state for Obama's re-election prospects and Democrats decided to hold the party convention in Charlotte in September.
Perdue, 65, has struggled with a state economy hit hard by the recession and an unemployment rate persistently above the national average. Polling conducted throughout her term has consistently shown her approval ratings hovering around 40 percent.
She's had to deal with state budget problems that led her and fellow Democrats to raise the sales tax by a penny in 2009 and make deep cuts to education and health care. The first-term governor more recently clashed with the new Republican leadership in the General Assembly, which swept into power after the 2010 elections and gave GOP control of the Legislature for the first time since the 1870s.
Perdue has traded jabs with Republican leaders on issues ranging from jobless benefits to a measure allowing death row inmates to use statistical evidence of racial bias to challenge their convictions. In a sign of the tension, she vetoed a record 16 bills last year.
She faced scrutiny about her 2008 campaign and more than three dozen flights that she didn't initially report on campaign filings required by state election officials. A local prosecutor has said the governor wasn't the focus of his investigation, but four people have been indicted related to the flight investigation, including her former campaign finance director.
Perdue had said for months she was running again, and she raised more than $2.6 million in 2011. The amount was only slightly more than what McCrory had raised during last year — a poor showing in a state where Democratic candidates routinely outspend Republicans in statewide elections. Perdue's term goes through the end of the year.
"To those of you who have supported me throughout my years of public service, I will always be grateful for the confidence you have placed in me," Perdue said. "In my remaining months in office, I look forward to continuing to fight for the priorities we share, by putting North Carolinians back to work and investing in our children's future."
Democratic state Rep. Bill Faison, who has been hinting he wanted to run for governor, said he was not surprised Perdue is stepping aside. For weeks, prominent people in the party worried about Perdue's low poll numbers had been visiting the governor and suggesting she not run, Faison said.
"I don't think anyone will be surprised by what that announcement is," Faison said.
Lt. Gov. Walter Dalton, another Democrat, would seem to consider a run. Democratic Attorney General Roy Cooper, who toyed with a gubernatorial bid in 2008 but decided against the idea, announced Thursday he would run for a fourth term as the state's top law enforcement officer.
A native of Virginia, Perdue worked as a teacher and moved in the 1970s to the coastal town of New Bern, where she became director of geriatric services at a hospital before entering politics. She served in the Legislature and as lieutenant governor before being elected governor.