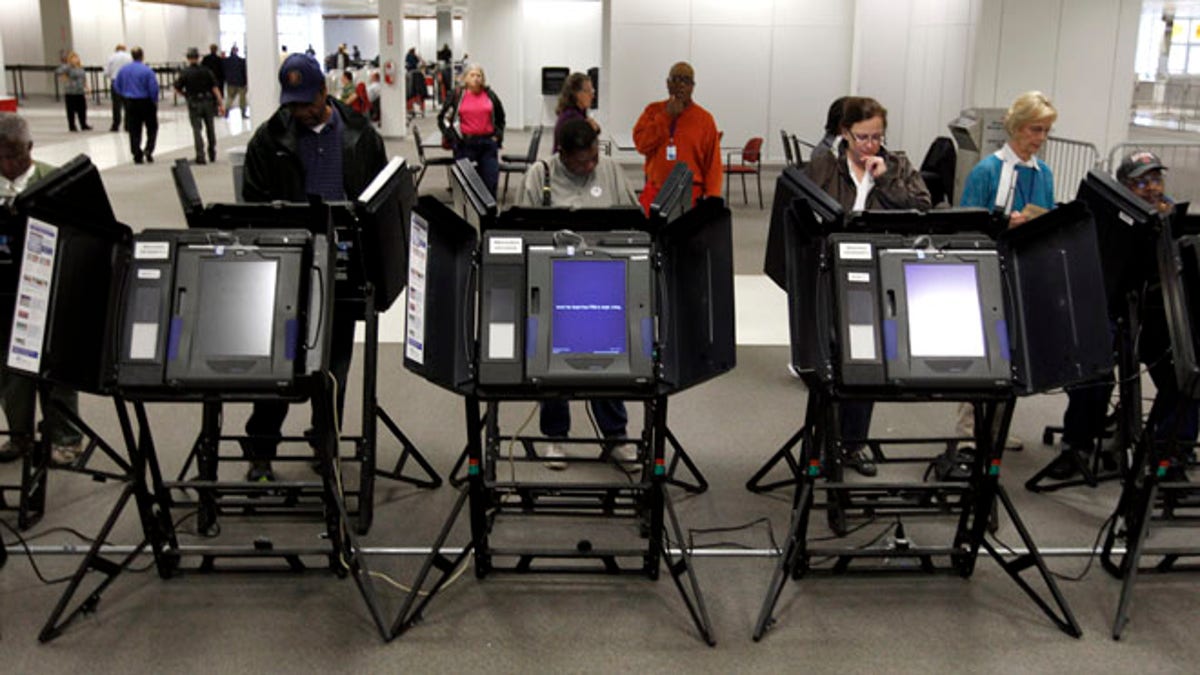 Ohio Secretary of State Jon Husted announced Wednesday that his office found 17 non-citizens illegally cast ballots in the 2012 presidential election -- and has referred the case for possible prosecution.
The alleged crime would be a notable case of voter fraud in a key swing state. By law, only American citizens are allowed the privilege of casting ballots for the nation's leaders.
Ohio officials say that did not stop some from getting around the system.
"I have a responsibility to uphold election law, and under both federal and state law you must be a citizen to vote," said Husted, a Republican who has aggressively tried to investigate voter fraud cases in his state.
Husted also found that 274 non-citizens remain on the voting rolls.
President Obama beat Mitt Romney in Ohio by just 2 percentage points in November 2012.
As part of Ohio's efforts to clean up the voting rolls, election officials discovered that more than 257,000 dead people were still listed as active voters. Their names and status, Husted said, have since been removed.
In addition, election authorities note they have drastically reduced the number of duplicate registrations, from 340,000 in 2011 to just four this past November -- and that more than 370,000 Ohio voters who have moved have been contacted to update their voting information.
"Now that we have the ability to cross-check citizenship information with Ohio's voter rolls, I will continue to be vigilant and to push the General Assembly for additional tools to modernize our elections systems, making it easy to vote and hard to cheat," Husted said.
Voting advocates have long complained that some of the country's voter fraud investigations amount to voter suppression, aimed at preventing minorities and others from voting. But supporters say the efforts only are aimed at preventing voter fraud and maintaining the integrity of the electoral process.
The new investigation comes after election officials secured several voter fraud convictions stemming from last year's election in Ohio, including that of one poll worker who was accused of voting six times in the November presidential election.
Melowese Richardson, 58, is serving five years in prison after being convicted of four counts of voter fraud. Prosecutors said she repeatedly had voted in the name of her sister, who has been in a coma since 2003, and that the illegal votes Richardson cast were counted in both the 2008 and 2012 presidential elections. She also was accused of illegally voting in November's election in the names of other people, including her granddaughter India Richardson, who told Fox News that "it wasn't a big deal."
A Cincinnati nun also pleaded guilty to illegal voting as part of the ongoing voter fraud investigation.
The new cases of non-citizen voting are being referred to local prosecutors.
Follow Eric Shawn on Twitter: @EricShawnonFox