Mexican Leftist Leader Calls Oil Reform Proposal 'Filthy, Shameless Robbery'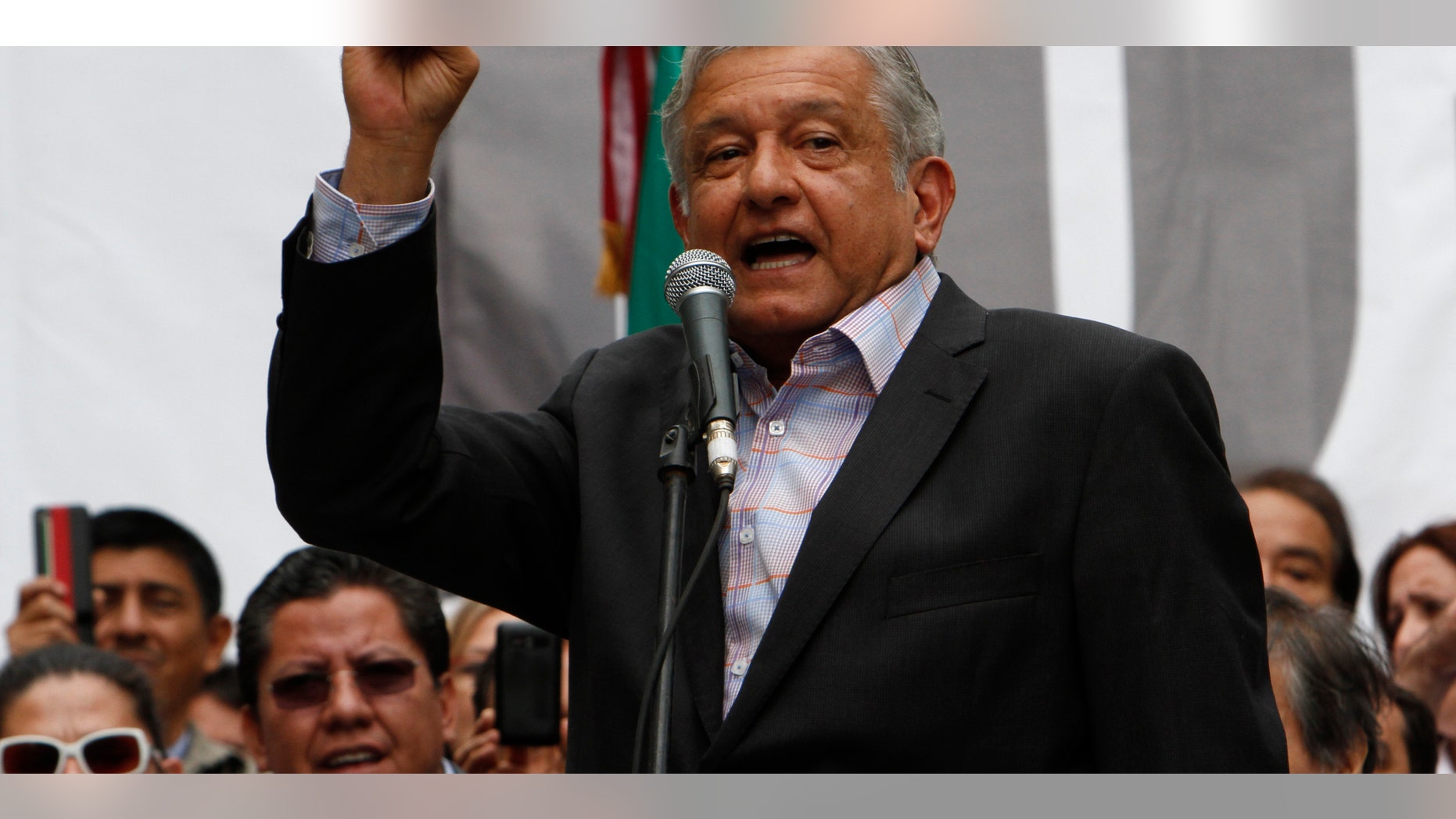 Mexican opposition rallied thousands in Mexico City on Sunday to oppose President Enrique Peña Nieto's proposal to open the state-owned oil sector to profit-sharing contracts with private firms.
Speaking at the rally, leftist leader Andres Manuel López Obrador called the reform proposal "treason" and "a filthy, shameless robbery."
The former presidential candidate said Sunday that Mexico's proven reserves lie on land and in shallow coastal waters, and no private firms are needed to drill for that oil.
Peña Nieto proposed the reform in August, saying state-owned oil monopoly Pemex needs foreign expertise and technology in shale gas and deep-water reserves.
Peña Nieto pledged to announce another reform later Sunday, to rework the country's inefficient tax policy.
López Obrador claims the president will tax Mexicans more to replace revenue lost because of the planned oil privatization.
The same day as the protests,
Spain's ACS Industrial announced it was selected to build a $390 million plant for Pemex.
ACS  will build the diesel facility for Pemex Refinacion, a unit of state-owned oil giant Petroleos Mexicanos, or Pemex, that produces fuel and lubricants, ACS said in a statement.
The contract covers construction of a hydrosulfur plant, a sulfur recovery plant, water treatment plants and infrastructure to integrate the new facility into the refinery.
The deal also includes basic engineering, detailed engineering, equipment, materials, construction, testing and initial operation services, ACS said.
The work will be completed over a 36-month period starting on Oct. 3.
Based on reporting by The Associated Press and EFE.
Follow us on twitter.com/foxnewslatino
Like us at facebook.com/foxnewslatino