Mexican Congressman Strips To His Underwear In Opposition Of Oil Industry Reform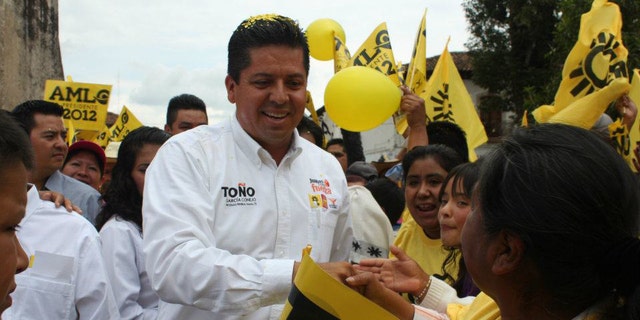 A Mexican congressman from the Democratic Revolution Party decided to make a last-ditch, and memorable, effort to fight a measure that called for opening the country's state-run oil industry to outside investors for the first time in 70 years.
He stripped. Right down to his snug black undies.
Antonio García Conejo went up to the podium during the legislature's discussion on the measure and removed his suit, tie, shirt, undershirt and socks.
García Conejo then scolded supporters of the measure, telling them they had "stripped down the nation."
The congressman's exhibitionism, however, failed to sway the Congress in his favor.
The measure passed with a 353-134 vote. It will allow the government to give foreign and domestic companies contracts and licenses to explore and drill for oil and gas, something that has been prohibited under Mexico's constitution.
Follow us on twitter.com/foxnewslatino
Like us at facebook.com/foxnewslatino