McCain's wife, children share messages of love, thanks after senator's death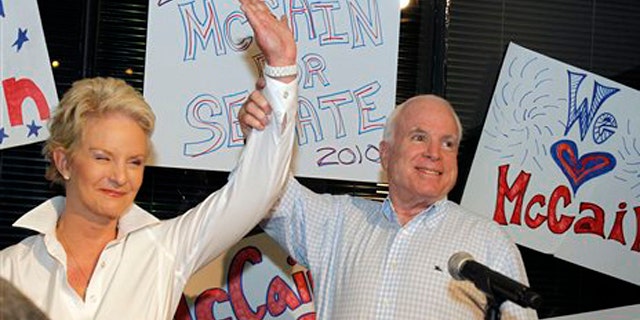 U.S. Sen. John McCain's wife Cindy, daughter Meghan and son Jack each posted tributes to the late senator Saturday, soon after his death from brain cancer at age 81.
"My heart is broken," wife Cindy McCain tweeted.
"I am so lucky to have lived the adventure of loving this incredible man for 38 years," she wrote. "He passed the way he lived, on his own terms, surrounded by the people he loved, in the place he loved best."
Daughter Meghan McCain, the author and television commentator, tweeted that she was with her father "at his end, as he was with me at my beginning."
"All that I am is thanks to him. Now that he is gone, the task of my lifetime is to live up to his example, his expectations, and his love," she wrote.
McCain underwent surgery in July 2017 to remove a blood clot in his brain after being diagnosed with an aggressive tumor called a glioblastoma.
He also had his first round of radiation and chemotherapy in August 2017, which the public had learned from the family providing updates on his health via Twitter.
"His resilience and strength is incredible," Meghan tweeted then.
The 35-year lawmaker was also a long-term survivor of melanoma, a deadly skin cancer. But doctors classified his brain cancer as a "primary tumor," meaning it's not related to his former malignancies.
Cindy McCain tweeted a family statement Friday that said the senator decided to discontinue treatment.
"John has surpassed expectations for his survival," Cindy wrote. "Our family is immensely grateful for the support and kindness of all his caregivers over the last year, and for the outpouring of concern and affection."
Then on Saturday, just hours before her husband's death, she thanked the public for its outpouring of support after the family disclosed that the senator would no longer continue medical treatment.
"The entire McCain family is overwhelmed by the outpouring of love and support from around the world. Thank you," she wrote.
Sen. McCain married the former Cindy Hensley, daughter of a wealthy beer distributor in Arizona, in 1981.
In 2009, Cindy McCain disclosed her own health battle: She suffers from debilitating migraine headaches. She suffered a stroke in 2004.
The couple had four children together: eldest daughter Meghan, sons John Sidney "Jack," James "Jimmy" and youngest daughter Bridget McCain, who was adopted from Bangladesh.
Jack and Jimmy joined the military, following a long family tradition that started with the senator's grandfather, John S. McCain Sr., and continued with his father, John S. McCain Jr. (Both were honored with the naming of the Navy vessel USS John S. McCain.)
"It is not the man that was great, but instead it was his desire to serve a cause greater than himself that defined his life," Jack tweeted Saturday. "To me, he was a giant, but to him he was an imperfect servant of the nation he loved deeply."
Meghan had been vocal about her father's health throughout his treatment, traveling to Arizona regularly to be by her ailing father's side.
"Going home to Arizona to be with my family - will be back on @TheView Tuesday," Meghan tweeted in May. "Thank you all again for your prayers, patience, understanding and compassion during this time. It means the world to me and my entire family."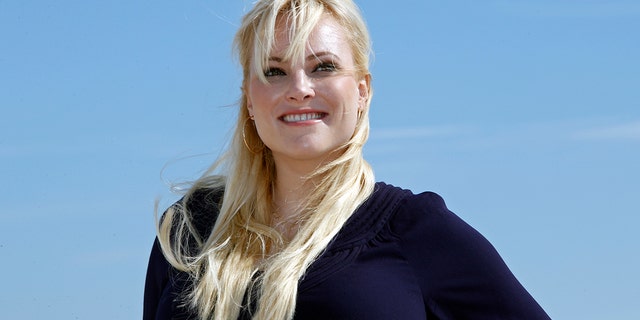 The Vietnam war hero, known as the "Maverick," had hoped to return to the Senate. But cancer treatment and surgery for an intestinal infection in April ultimately made that impossible.
McCain had three children with his first wife, Carol Shepp. He adopted Carol's two sons from a previous marriage, Douglas and Andrew McCain. They had daughter Sidney McCain together.
McCain also leaves behind five grandchildren.
"My father is gone, and I miss him as only an adoring daughter can," Megahn wrote. "But in this loss, and in this sorrow, I take comfort in this: John McCain, hero of the republic and to his little girl, wakes today to something more glorious than anything on this earth."