Marion Barry apologizes for criticism of Asian-owned stores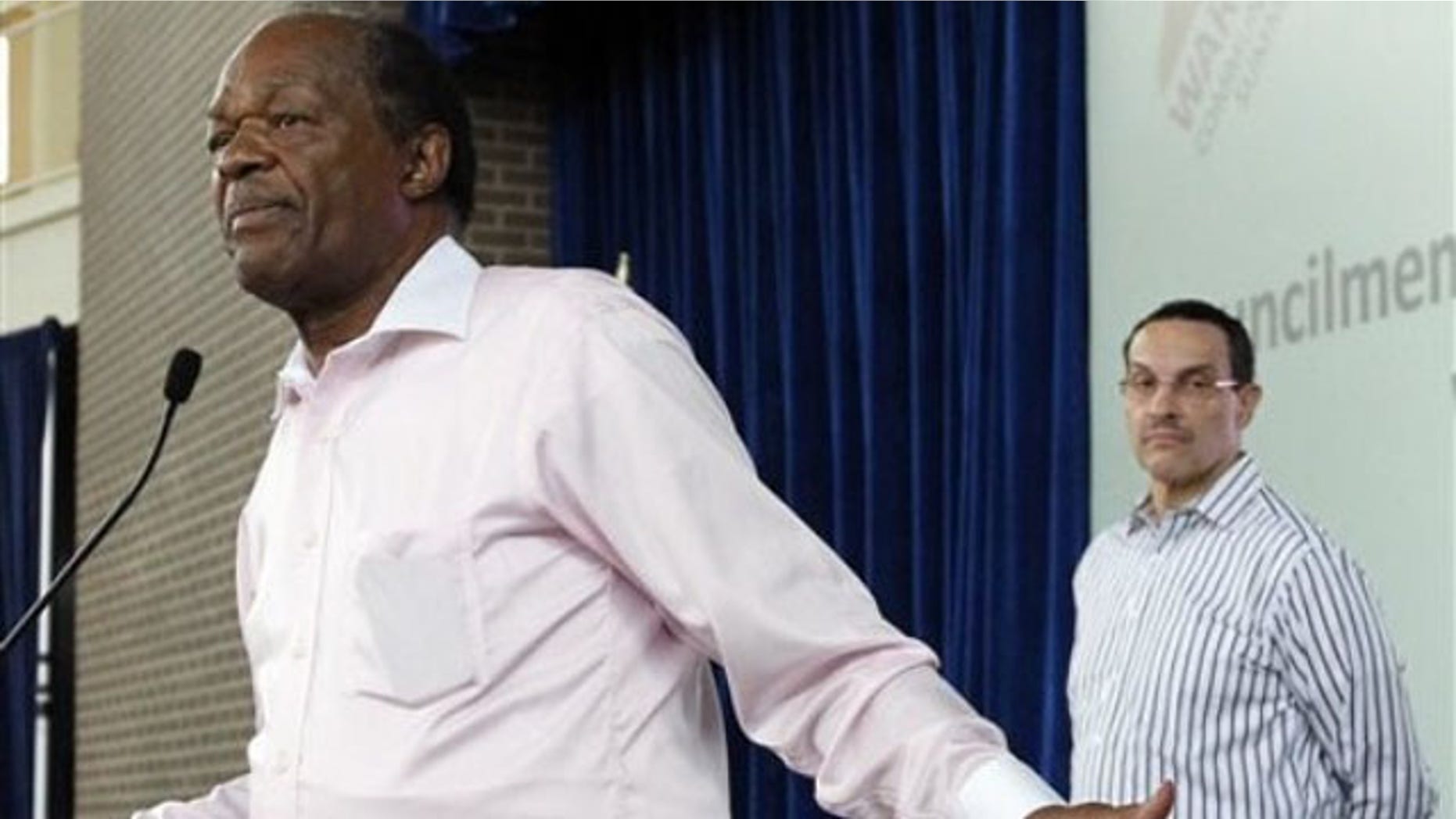 Former D.C. Mayor Marion Barry has apologized, after he used his election-night victory speech to decry Asian-owned stores.
"I want to express my deep apology for offending some members of the Asian community and the D.C. community," Barry said Thursday.
He says he has "a solid record of relationships with the Asian community" that includes establishing a sister-city relationship with Beijing and establishing the city's Office of Asian-Pacific Islander Affairs.
Barry made the original comments after winning the Democratic primary for the city's Ward 8 seat and effectively securing a third council term.
"We've got to do something about these Asians coming in, opening up businesses -- those dirty shops," Barry said Tuesday night. "They ought to go. I'll just say that right now, you know. But we need African-American businesspeople to be able to take their places, too."
Mayor Vincent Gray, Council Chairman Kwame Brown and some of Barry's council colleagues criticized the longtime D.C. politician Thursday for the remarks. A group of Asian-American lawmakers in Maryland also condemned Barry's remarks.
"I am deeply disappointed by Councilmember Barry's comment," Gray said in a statement. "There is no room in this wonderfully diverse city for comments that disparage anyone on the basis of race, ethnicity, gender, religion, disability or sexual orientation."
Delegate Eleanor Holmes Norton, who represents the district in Congress, said she was "stunned by the offensive nature of the comments." Norton called Barry and reminded him of the values they shared while working together in the civil rights movement, she said, adding that she was pleased that he would apologize.
Barry, a mainstay of D.C. politics who has held positions of power in the District since the 1970s, has drifted in and out of controversy since returning to public office following his 1990 drug arrest.
After returning to serve a fourth term as mayor, he was elected to the Ward 8 seat in 2004. He has repeatedly run into drug and tax problems during his latest tenure in office.
The Associated Press contributed to this report.