Malia Obama Becomes a Teenager on Fourth of July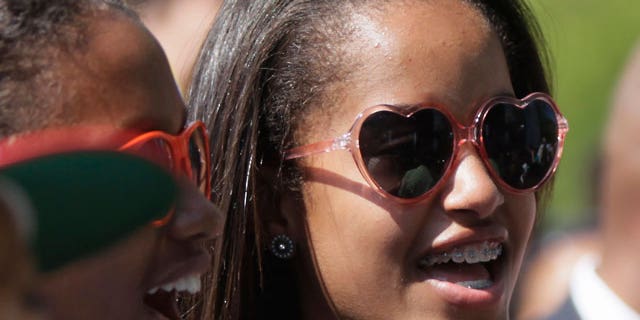 NEWYou can now listen to Fox News articles!
A teenager now lives at the White House.
Malia Obama, the eldest of President Obama's two daughters, turned 13 on the Fourth of July, which is U.S. Independence Day.
As usual, she was sharing her parents with hundreds of others on her special day.
Obama and first lady Michelle Obama invited hundreds of troops and their families from across the country to attend a special barbecue and USO concert on the South Lawn. There they will have one of the best views of the annual fireworks show on the National Mall.
Malia's birthday has been a source of angst for the president, whose recent public comments on that milestone have ranged from fear of what lies ahead to acceptance that daddy's little girl is, well, growing up.
Obama recently told a television interviewer that Malia and her sister Sasha, 10, are kind, respectful, responsible and well-behaved.
"I could not ask for better kids," he said. "I'm not anticipating complete mayhem for the next four, five years. But I understand teenage-hood is complicated."
Still, Obama has sounded anxious about watching his girls grow into young adults.
At a re-election campaign fundraiser in New York City last month featuring "Sister Act" star Whoopi Goldberg, Obama joked that the 1992 movie helped him figure out where to send his daughters. In the flick, Goldberg plays a Reno, Nevada, lounge singer who is hidden in a convent and disguised as a nun under the witness protection program after seeing a murder.
"They're getting a little too old and too cute," Obama said of Malia and Sasha.
But Obama, who is approaching a milestone birthday of his own -- he turns 50 on Aug. 4 -- also has seemed accepting of the inevitable. At a news conference last Wednesday at the White House, the president twice said Malia was 13. That was five days before her actual birthday.