'Limousine Liberals' Report Shows Government Limo Fleet Swelling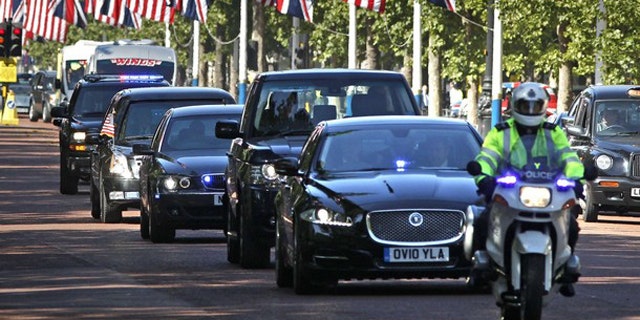 NEWYou can now listen to Fox News articles!
Obama administration officials are riding in style.
A new report from a watchdog group shows that the number of limousines owned by the federal government rose by 73 percent during the first two years of President Obama's administration. The State Department was the recipient of most the new luxury vehicles.
The "Limousine Liberals?" report from iWatch News, part of the nonprofit Center for Public Integrity, showed that government data pegged the number of limos in the federal fleet at 412 in fiscal 2010, up from 238 in fiscal 2008.
Some of the details are a bit hazy. Most of the new limos were obtained in fiscal 2009, which covered the very end of George W. Bush's term and the first eight months of Obama's -- so the Bush administration could have initiated some of the purchases.
The General Services Administration, which keeps the data, also told iWatch News that its "limousine" category refers to a range of vehicles, including sedans.
But that doesn't mean the government is buying jalopies. The State Department said its vehicle of choice was the Cadillac DTS. The department told iWatch News the vehicles are mainly used by diplomats overseas and "distinguished foreign visitors" in the United States.