Lawmakers question Justice investigator's independence in Fast and Furious probe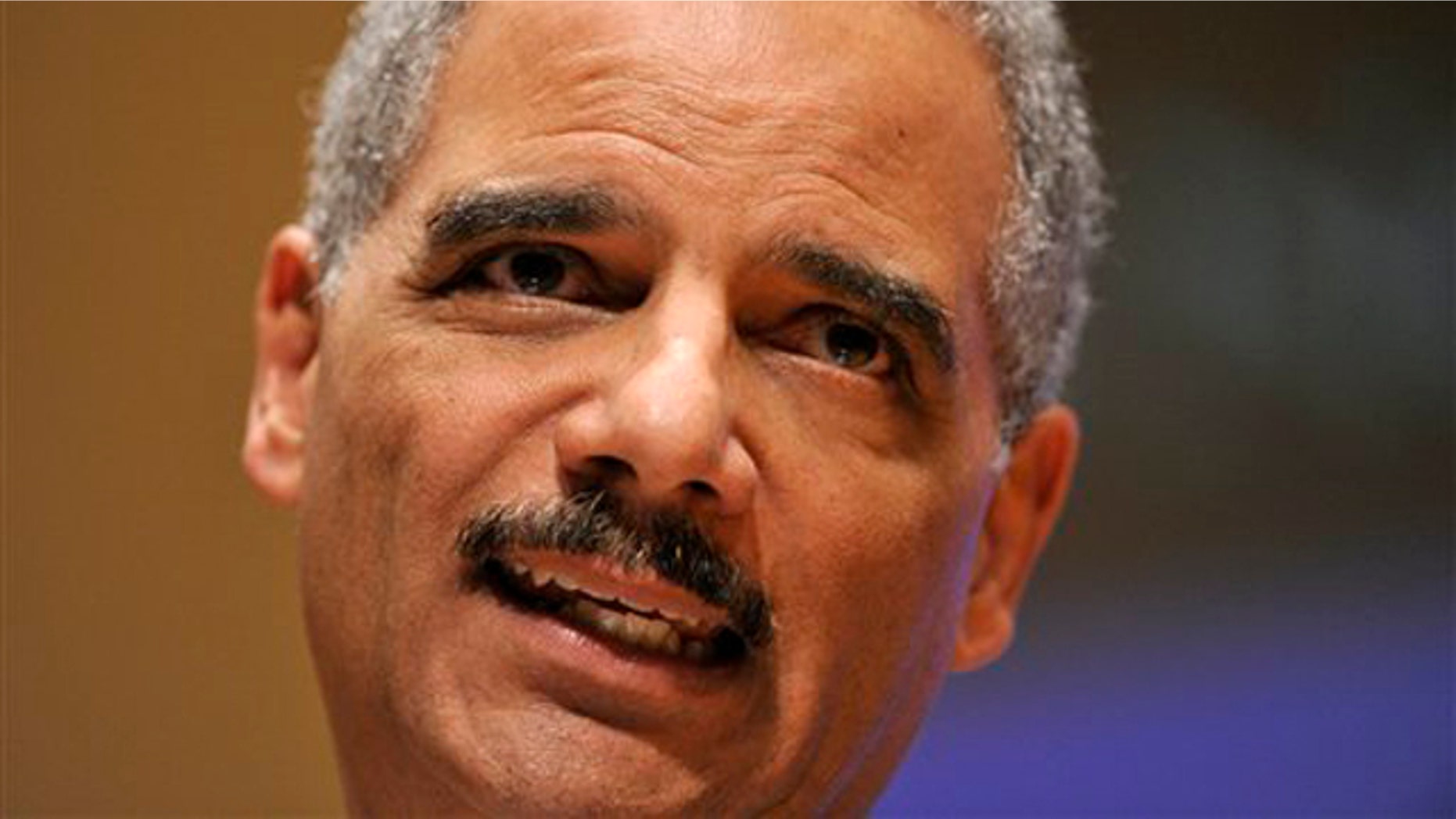 Two top Republican lawmakers are questioning the independence of the Obama administration investigator tasked with probing Operation Fast and Furious, saying it appears her office is choosing not to interview high-level political employees in the Justice Department.
Rep. Darrell Issa of California and Sen. Charles Grassley of Iowa wrote a letter Thursday to Cynthia Schnedar, inspector general at the Justice Department, suggesting the office could be shielding close aides to Attorney General Eric Holder from scrutiny.
"Apparently, despite the advanced stage of its review, your office has not interviewed several key figures in Fast and Furious," they wrote of the controversial and defunct gunwalking operation undertaken by the Bureau of Alcohol, Tobacco, Firearms and Explosives, or ATF.
The lawmakers asked why it appears Schnedar has failed to interview three deputy attorneys generals, all appointees close to Holder. They are worried Schnedar's report, which is expected later this year, will avoid casting blame on the Justice Department.
The inspector general's office is part of the Department of Justice, which is headed by Holder -- who also is a subject of the probe.
The agency says it typically interviews witnesses and officials in order of their authority. The IG report is expected to be completed sometime this summer.
"We are unable to comment on an ongoing review," an office spokesperson said in a written statement. "However, in all of our reviews, we follow the facts and evidence wherever they lead us. In many of our past matters, we have interviewed Department of Justice personnel at the highest levels, and we will continue to do so as appropriate."
Holder repeatedly has claimed he would rely on that report before taking any disciplinary actions and has chided Congress for initiating its own probe, which he calls a "political witch hunt."
Meanwhile, an ATF agent who supervised the operation is also stepping forward with criticism of the congressional probe -- saying that investigation has "mischaracterized" what happened and includes "false and injurious" allegations against him.
In a 27-page letter to Issa and Grassley, a lawyer for former ATF Group Supervisor David Voth says contrary to published reports, Phoenix agents worked in "good faith" to stop guns from going to Mexico.
He also blamed the botched operation not on poor judgment or lax oversight but on "weak firearms trafficking laws," lack of funding for the task force, a "reticent judiciary in Arizona" and "insufficient cooperation" from other federal agencies.
Voth, who was ATF's 2009 "Agent of the Year," claims the whistleblowers who first went to Congress "never once" complained about "gunwalking" or their inability to track firearms. He called their congressional testimony "false."
However, Agent John Dodson said he stands by his story, as do congressional investigators who have interviewed dozens of government officials who back up Dodson's version of events.