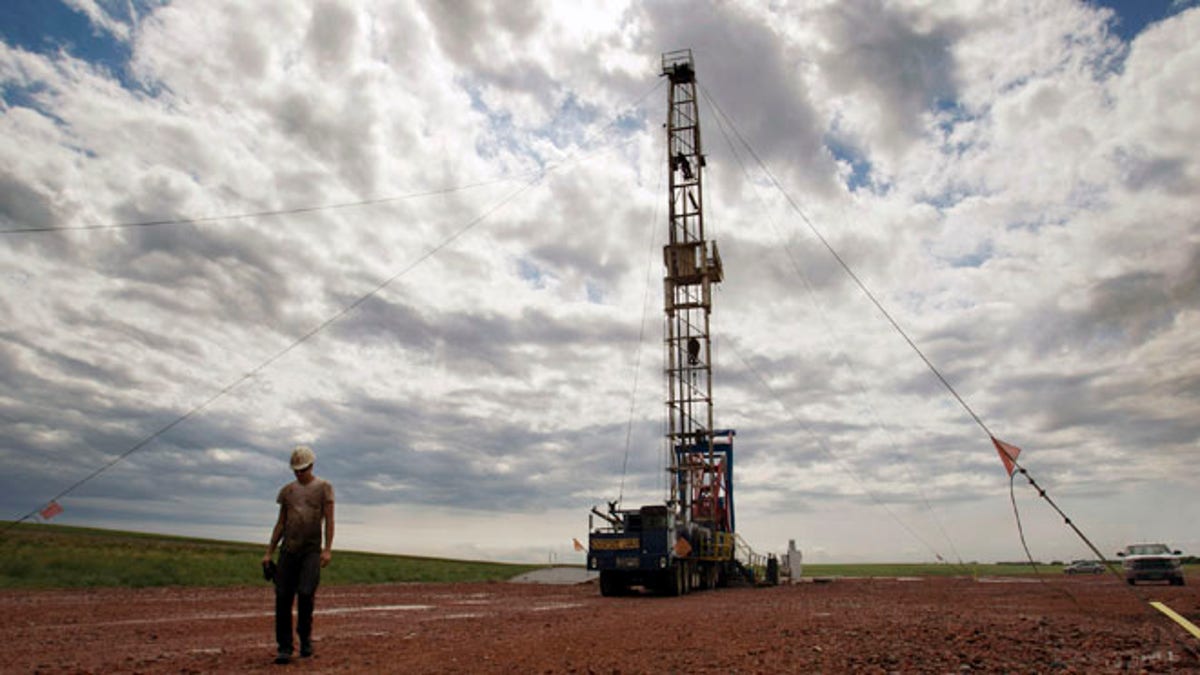 Relief could be on the horizon for strapped public services in the Northern Plains' booming oil patch, as elected leaders in Montana and North Dakota move to steer more money into the region during the states' upcoming legislative sessions.
Tens of thousands of workers have been drawn to the region's shale oil boom in recent years. Their arrival has brought increased demands for services ranging from roads and sewage treatment to affordable housing.
Prior efforts to put more money toward those needs came up short or got delayed by political disagreement.
Political leaders on both sides of the Montana-North Dakota border said they are optimistic more can be done in 2015. Lawmakers from the states convene in early January.
"We're very hopeful we'll be able to find a path where we can do it this session," Montana Gov. Steve Bullock said.
Most drilling for oil and gas is in North Dakota. Yet the population growth from the boom has spilled over the border, and both states face rising pressures on infrastructure that are taxing the ability of local governments to keep pace.
In North Dakota, Gov. Jack Dalrymple is proposing to change the formula for oil and gas tax distributions so local governments get 60 percent, up from the current 25 percent.
Senate Republican Majority Leader Rich Wardner said that revamped funding formula favoring western North Dakota communities likely will be the biggest topic facing lawmakers when the Legislature convenes Jan. 6.
Democrats in the North Dakota Legislature tried unsuccessfully to get a special session called in February to address tax distributions.
"There's going to be debate, but I think it will pass," said Wardner, whose district is located within the oil patch. "Counties and cities in the Bakken — they are the ones that really need the help."
Wardner said lawmakers from other parts of the state are largely sympathetic to the problems in western North Dakota. The state's oil-producing region needs everything from water and sewer plants to roads and affordable housing, he said.
In Montana, Bullock is pushing $45 million in grants and other spending in eastern Montana cities and towns where basic services are strapped.
The Democratic governor in 2013 vetoed a broader measure that would have set aside money from mineral revenues to pay for water, sewer and road projects in the Bakken oil-producing region.
Despite overwhelming bipartisan support in both the House and Senate, Bullock said the veto was necessary to maintain the state's budget reserve and keep it from sliding into deficit.
His latest proposal for the oil patch is tucked into a $300 million statewide infrastructure plan.
Montana Senate President Debby Barrett, a Republican, said she wants the eastern Montana money separated from the larger package so it can be addressed on its own merits.
Bullock expressed reluctance to break up the plan into smaller pieces.
The proposal also has given rise to tensions over Bullock's intention to use bonds instead of cash to pay for much of his plan.
Regardless of what approach prevails, Barrett said, lawmakers agree more money is needed for the oil patch.
"I don't know how legislators can go there and look at the huge problems they're facing over there with infrastructure and not fund them, not see them as a priority issue of the session," she said.