Lawmaker Condemns Town Hall Question About Shooting Obama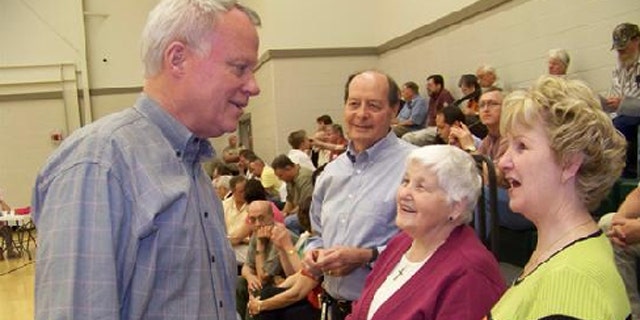 NEWYou can now listen to Fox News articles!
WASHINGTON -- A Republican lawmaker says he was stunned when a constituent at a town hall meeting asked about assassinating President Obama.
Rep. Paul Broun, a conservative who has harshly criticized the president, confirmed Friday that he was hosting an event in Oglethorpe County, Georgia, on Tuesday when a man asked, "Who's going to shoot Obama?"
Broun did not criticize the man for asking the question. Instead, he said he understood the frustration with Obama and reminded his audience that they would have the chance to help elect a new president next year.
After the exchange was reported by local media Friday, Broun issued a statement calling the question "abhorrent" and saying he chose not to dignify it with an answer. Broun also says he alerted the Secret Service.