Latino celebrities flexing their political muscle like never before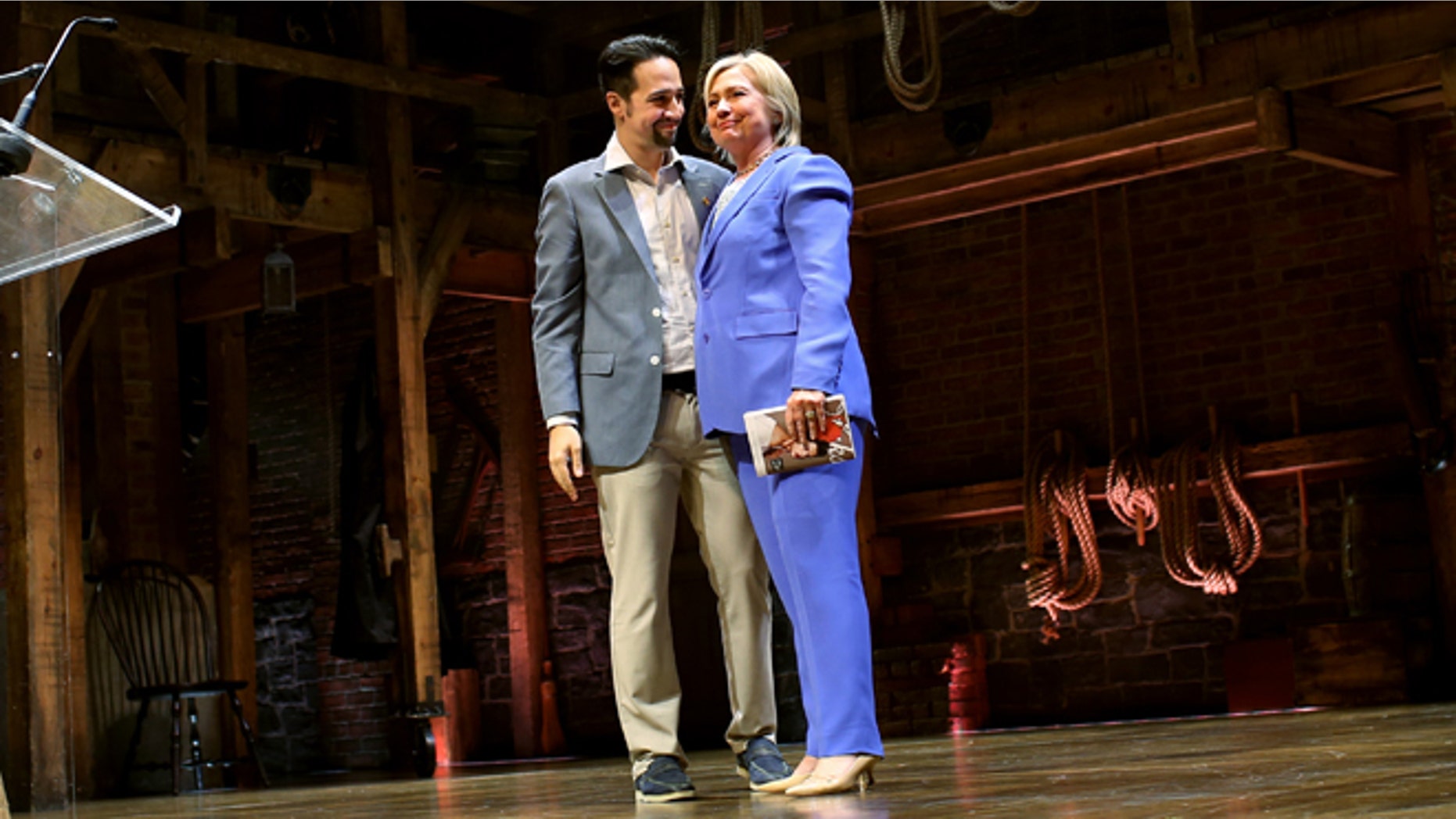 New York – On the Mexico-California border, thousands turned up for a concert by Spanish-language music groups who urged the audience to go out and vote.
In Miami, singers Jennifer Lopez and Marc Anthony took the stage with Democratic presidential candidate Hillary Clinton to prod the mostly Hispanic crowd to show up at the ballot box Nov. 8. And in the past year, Hispanic celebrities like Eva Longoria, America Ferrera and Wilmer Valderrama have taken center stage in political rallies all across the country.
While entertainers have always taken part in the political process, Latino celebrities for years mostly stayed on the sidelines. But this year, as they grow in numbers and clout, Hispanic celebrities are becoming involved in the presidential race like never before.
Louis DeSipio, a Latino politics expert at the University of California-Irvine, said this year there is undoubtedly "more enthusiastic support from Latinos in the arts."
He said the reason for this is because of GOP presidential candidate Donald Trump's rhetoric on Mexico and illegal immigration. Almost all of the Latino celebrities taking an active political role have endorsed Clinton.
"The way Mr. Trump frames his campaign – talking about Mexicans as rapists – doesn't just speak to Latino concerns, artists are part of that community," DeSipio said. "They heard that message as well."
Many Latino celebrities are helping candidates with outreach to Latino voters, an increasingly significant electorate that has gotten a lot of attention by both presidential candidates.
Many have made special appeals to fellow Latinos against Trump, saying that he is hostile to the community and detrimental to their interests.
But others have defended him.
Actress Stacey Dash, who is of Mexican descent, said last year on Fox News' "Outnumbered": "I believe what [Trump] was trying to say was that we need to close the borders because it's dangerous. It's an imminent threat […] I believe what he said, he could have said in a different way."
Comedian Paul Rodriguez, who in 2012 endorsed Republican Mitt Romney, also has defended Trump, though at times has said he's not jumping on the real estate mogul's bandwagon.
"The comedian in me loves Donald Trump and the Mexican in me detests him," he said in an interview earlier this year with the Arizona Republic. "He's going to build us a wall. You want to impress me? Have white people build the wall."
Whoever they support, experts say the political activism among entertainers has never been higher.
"We're at a peak," said Eric T. Kasper, professor of political science at the University of Wisconsin, to Fox News Latino about the level of celebrity involvement.
Celebrity endorsements aren't a pivotal factor in a voter's decision on whom to support, Kasper said, but they can bolster a candidate in other meaningful ways.
"It's a way of drawing a bigger crowd," he said of celebrity appearances on the campaign trail. "They can help turn people out a rally. People feel a personal connection with celebrities. If they do get that bigger turnout, it gives the impression, with the media coverage, that you have a groundswell of support."
Legendary Mexican singer Vicente Fernandez stepped out of retirement to drum up support for Clinton with a new song about working "hand-in-hand" for a Clinton victory.
The song and subsequent video were paid for by the Washington-based Latino Victory Project, co-founded by Longoria, and he sings that under a Clinton presidency "we will always have a bridge." Fernandez joined Clinton last month in Nevada following the last presidential debate with Trump.
Tony-winning playwright Lin-Manuel Miranda has included political themes in his two hit shows – "In the Heights" and "Hamilton." But he has taken on a prominent role in Clinton's campaign, having "Hamilton"-themed events in support of her, and urging Latinos, specifically, to turn out to vote.
"Immigrants have been at every intersection, at every point in our founding and our growth, and every 20 years they are a dirty word," he said at an event last year. "But as long as (Donald) Trump is out there, I will be the counterweight saying, 'We've always been here. We make our country better.'"
Although he doesn't have the star power backing that Clinton does, experts say Trump draws large crowds without the Hollywood glitterati.
"Donald Trump hasn't had to make use of [celebrities]," Kasper told Fox News Latino. "Because of his own celebrity status, he can turn out those large crowds on his own."