Kerry: Hopeful State Dept. will decide on KeystoneXL in 'near future,' mum on details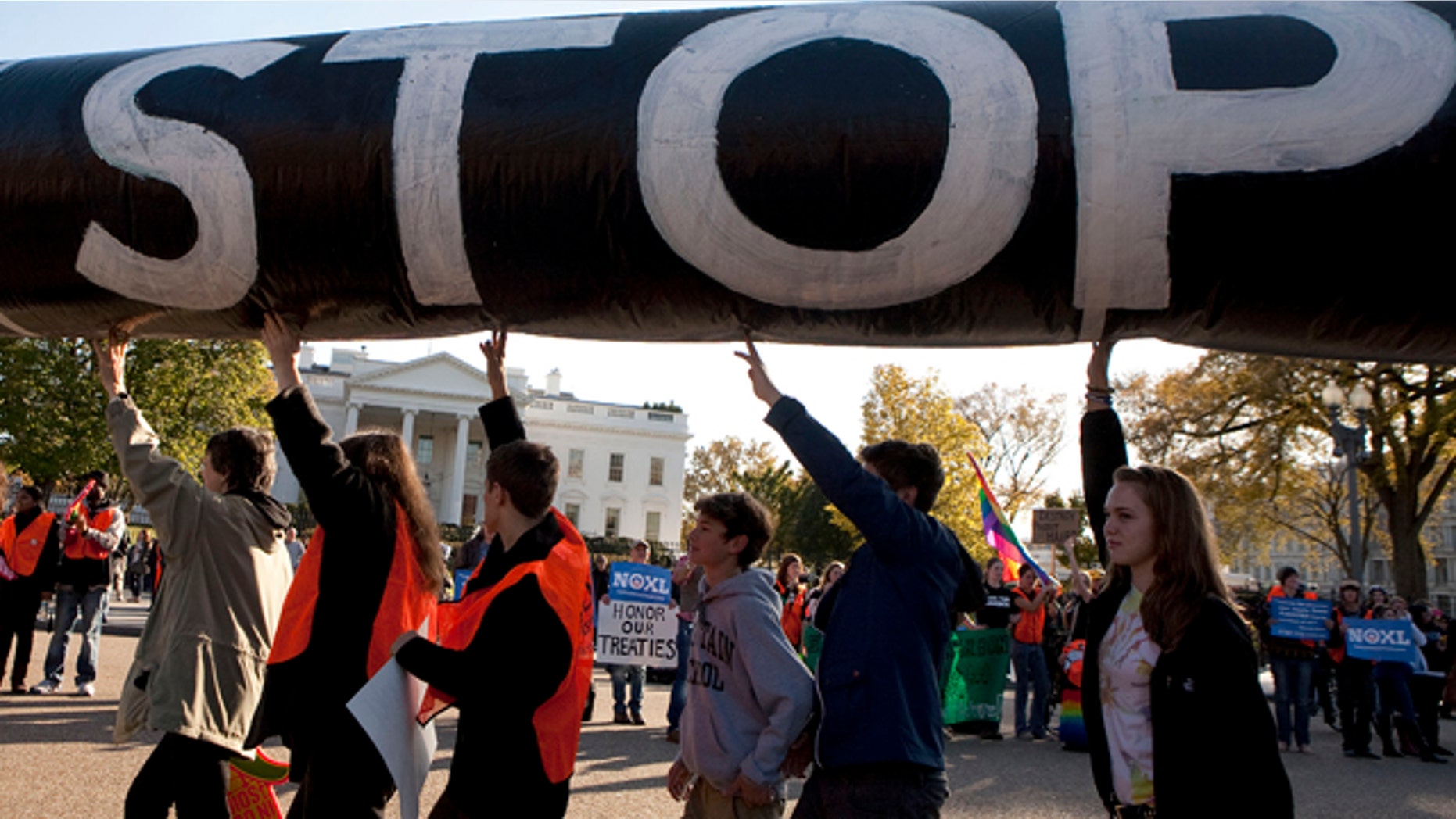 Newly appointed Secretary of State John Kerry declined to discuss the merits of the controversial Keystone XL pipeline Friday while he hosted the Canadian foreign minister at the State Department.
The project, which has pitted labor unions squarely against environmentalists, awaits federal approval to allow oil from Canada to be transported to Gulf Coast refineries.
Kerry said the State Department would "hopefully" have its environmental review of the project done in the "near term," according to The Wall Street Journal.
President Obama, based on State Department work, postponed making a decision on the project in Nov. 2011, calling for further studies.
Supporters of the project, including labor unions, say building the nearly 1,700-mile pipeline would create thousands of good-paying jobs and help the United States become less dependent on foreign oil -- in part by getting vast deposits of crude oil in Kansas, Montana, Nebraska, Oklahoma, South Dakota and Texas to Gulf Coast refineries.
Environmentalists argue that the process to extract oil from the Alberta, Canada, sand releases more greenhouse gases than extracting conventional crude oil.
In late January, Nebraska Republican Gov. Dave Heineman told President Obama and the State Department, then led by Secretary Hillary Clinton, that he had approved a revised pipeline route that avoids one environmentally sensitive region but still traverses an aquifer.
The decision now puts the project back on the desk of the Obama administration.
The pipeline debate even emerged as a key issue in the 2012 presidential campaign, with Republican candidate Mitt Romney vowing to approve the project on "day one" of his administration, if elected.
The southern leg of the project has already been approved.
On Friday, Kerry also praised the U.S.-Canada "energy relationship," which he said includes the desire for "a secure, clean-energy future" in North America.
"We have a legitimate process that's under way, and I intend to honor that," Mr. Kerry said.
Baird called Keystone "a huge priority," and said Canada's "No. 1 priority" is job creation and economic growth, the newspaper reported.
Baird said after meeting with Kerry that he appreciated their discussion about what they could do to meet the both countries' environmental challenges, which includes reducing greenhouse gases.
However, the Canadian government has hinted about finding another country to buy some of its vast oil supply should the deal fail.
TransCanada chief executive Russ Girling while in Washington on Thursday urged the U.S. to balance economic and environmental interests but also suggested his company was exploring alternative ways to get his county's oil to world markets, according to The Washington Post.