Justice Department looking into possible leaks from former Senate Intel aide
A mysterious move by the Senate Wednesday night is part of a Justice Department inquiry into a former Senate Intelligence Committee aide who may have leaked classified information.
The Senate unanimously approved a resolution allowing the committee to provide records to the Justice Department in response to a request related to the investigation.
The aide's identity and the lawmaker for whom he or she worked is not clear, but on Thursday, The New York Times published an article saying that federal investigators had seized years' worth of email and phone records relating to one of its reporters, Ali Watkins.
Watkins previously had a three-year romantic relationship with James A. Wolfe, the Senate Intelligence Committee's former director of security, The Times reported, adding that the records covered a period of time before she joined the paper.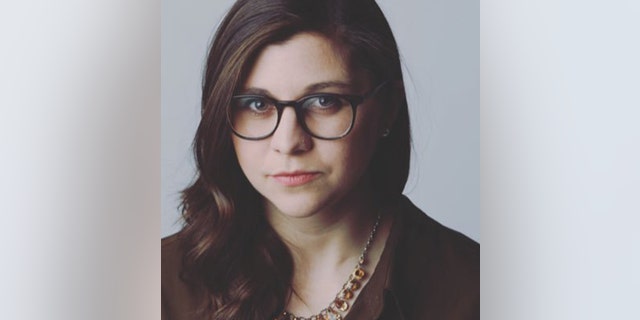 Sen. Rob Portman, R-Ohio, requested unanimous consent to approve the resolution at approximately 6:30 p.m. Wednesday, as the Senate was poised to adjourn for the day.
"I ask unanimous consent that the Senate proceed to consideration of S. Res. 536, submitted earlier today," Portman read off a slip of paper.
A legislative clerk on the dais then read the following: "A resolution to authorize document production by the Select Committee on Intelligence."
Portman, who is not a member of the intelligence committee, then made the standard request heard multiple times each day on the Senate floor: "I ask unanimous consent that the resolution be agreed to, the preamble be agreed to, and the motion to reconsider be considered made and laid upon the table with no intervening action or debate."
No one objected, meaning the Senate approved the resolution.
The Senate often conducts business and approves measures via "unanimous consent." That means no member objects to approving a given matter. Such issues are typically cleared with all 100 senators in advance. However, many aides and senior sources were unaware that the resolution was coming to the floor.
Senate Intelligence Committee Chairman Richard Burr, R-N.C., and ranking member Mark Warner, D-Va., issued a joint statement Wednesday:
"As noted in the Senate Resolution, the Department of Justice has sought the assistance of the Committee in a pending investigation. The Committee is cooperating with the Department on this matter. Any questions about the investigation should be directed to the Department of Justice."
A spokeswoman for the Justice Department declined to comment or elaborate on the resolution when asked.
Fox News' Gregg Re contributed to this report.