Job growth rebounds from hurricanes to 261,000 in October, unemployment falls to 4.1 percent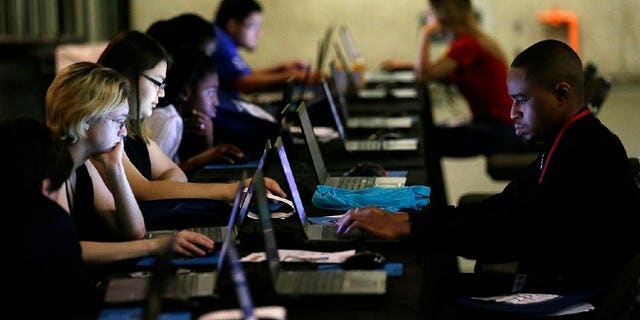 NEWYou can now listen to Fox News articles!
Job growth sprang back in October after being clipped by hurricanes the month before, the Bureau of Labor Statistics employment report showed Friday, as the economy added 261,000 new jobs and unemployment dropped to 4.1 percent.
Economists surveyed by Bloomberg had expected payrolls to surge by 325,000 as workers returned to storm-struck businesses. Growth fell short of that number, but the strongest gains came in the sectors most affected by weather, such as restaurants and bars.
The report vindicated economists' belief that September's weak report, which originally showed 33,000 lost jobs, reflected the one-time impact of Hurricanes Harvey and Irma rather than a broader economic slowdown.
In fact, September's jobs number was revised up to 18,000 Friday, meaning that the nation's streak of positive job growth is still intact at over 7 years.
Read more at WashingtonExaminer.com