Jeb Bush said he'll make decision 'soon' on whether he'll run for president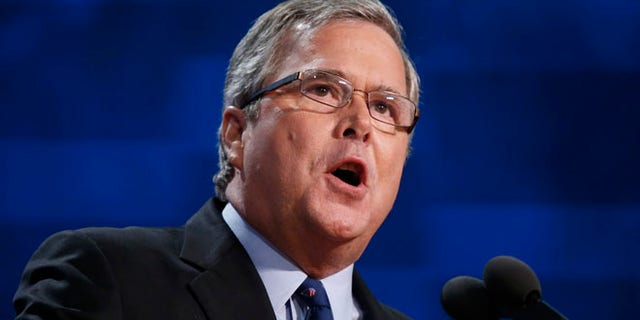 NEWYou can now listen to Fox News articles!
Former Florida Gov. Jeb Bush said he will make a decision "soon" on whether he'd run for president in 2016.
But he was coy about why he had not made a firm decision about running.
"I hope I run," Bush said on CBS' "Face the Nation." "I hope, I hope, I'm a candidate in the near future."
He spoke as if the decision is not his own. What might possibly persuade him not to run?
"Who knows?" Bush replied. "I've learned not to answer a lot of hypothetical questions."
He said he'll decide soon after his trip to Europe, which starts in a week. He plans on visiting three U.S. allies: Germany, Poland and Estonia.
Bush has been campaigning and fundraising for months, and the political world would be shocked if he did not enter the race for the Republican nomination.
There are various reasons politicians dance around the question of whether they're running. One big reason: Once they declare their candidacy, they can no longer work directly with super PACs that are raising money to help them.
"And if I am a candidate, by the way, I'm going to have a chance to talk about my record, share my heart and offer ideas that will give people a sense that their future might be brighter than what we have today," he said.
Bush says he's already checked with his wife and children they are "totally all in."
That's if he runs. As he hopes.
Includes reporting by the Associated Press.
Like us on Facebook