Jeb Bush: I'm 'in sync' with Senate Republicans on immigration reform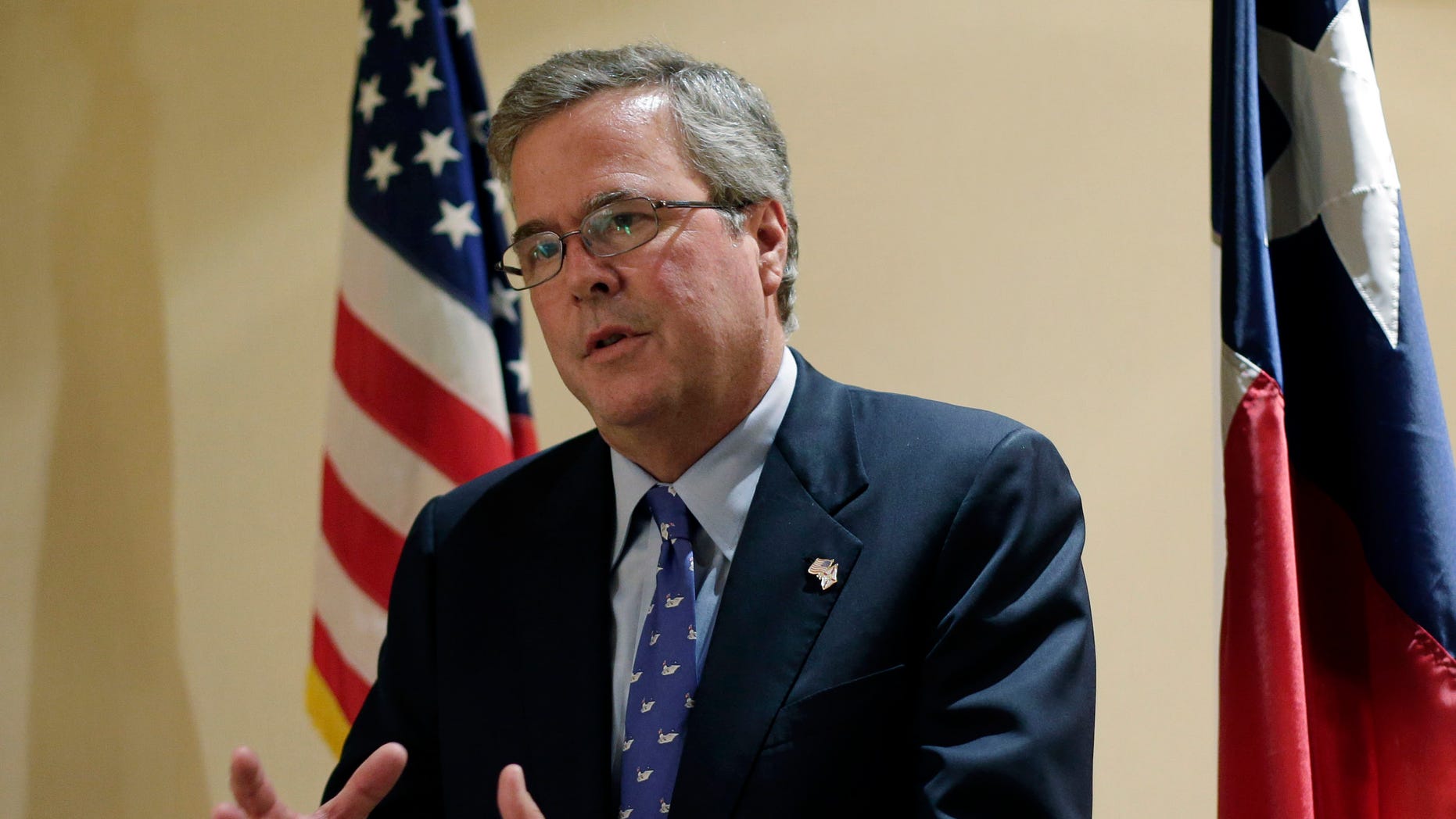 Former Florida Gov. Jeb Bush on Sunday downplayed talk that his immigration plan undercuts Senate Republican efforts and said he's more focused now on solving the country's problems than positioning himself for a 2016 presidential run.
Bush, a Republican, said he talked with Sen. Lindsey Graham, R-S.C., part of the Senate group working on an immigration reform proposal, who last week criticized Bush for seeming to not support a pathway to citizenship for illegal immigrants, a key part of the bipartisan group's plan.
Bush told ABC's "This Week" that Graham was responding to concerns before Bush's book on immigration was released.
"I told him that I support his efforts and I applaud what he's doing," Bush said. "And he concluded, after he heard what the thesis of the book is, that we're in sync. We're on the same path."
Earlier in the day, Bush told "Fox News Sunday" that three months after the last presidential election is too early to announce a candidacy for 2016.
"Maybe it's better to make decisions in the proper context at the proper time," said Bush, whose father and brother, George, each has been president.
Bush, who passed on 2008 and 2012 candidacies, dismissed the argument that a 2016 run might struggle because of some unpopular public opinion about the previous Bush administrations.
"I don't think there's any Bush baggage at all," he said. "I love my brother, I'm proud of his accomplishments. I love my dad, and I'm proud to be a Bush. And if I run for president it's not because of something in my DNA that compels me to do it. It would be that it's the right thing to do for my family and that the conditions are right and I have something to offer."
In an extensive interview on NBC's "Meet the Press," Bush likened political reporters and their questions about the 2016 campaign to drug addicts
"Who's the hottest Florida politician right now? Is it you or Marco Rubio?" host David Gregory asked.
Bush replied: "Man, you guys are crack addicts. You really are obsessed with all this politics.
When Gregory said he'd been called a lot of things, but never a crack addict, Bush said: "OK, heroin addict. Is that better?"
The Associated Press contributed to this report.