Ivanka Trump defends Serena Williams, slams women's tennis for 'ridiculous' maternity rule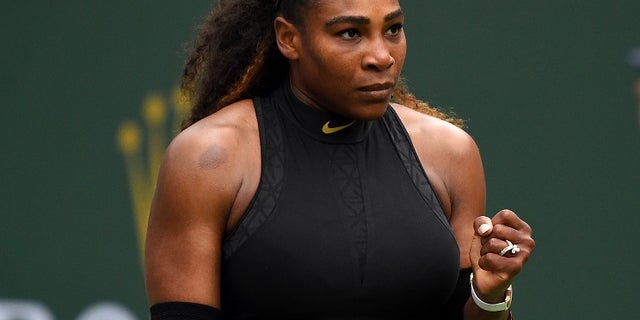 First daughter Ivanka Trump said it's "ridiculous" French Open organizers did not give tennis star Serena Williams a top ranking to the tournament, which kicks off this weekend.
She took to Twitter Thursday to express her discontent with the Women's Tennis Association (WTA), demanding the organization to change its rules regarding maternity leave.
"This is ridiculous. @SerenaWilliams is a formidable athlete (best ever!) and loving new mother. No person should ever be penalized professionally for having a child! The #WTA should change this rule immediately," she tweeted.
While she was No. 1 when she left the tour to give birth, Williams is currently ranked No. 453. Without a top seeding, the 23-time Grand Slam champion risks facing highly ranked players in the early rounds -- meaning there's a greater chance she could lose early on in the competition.
"This year again, tournament officials will establish the list and ranking of the women's seeds based on the WTA ranking. Consequently, (the seeds) will reflect this week's world ranking," the French Tennis Federation said in a statement.
While the WTA may add protected seeding for highly ranked players who return from maternity leave, the change would likely not take effect until next year.
Some of Williams' biggest rivals -- such as Maria Sharapova and Simona Halep -- have come out against the rule in defense of Williams, who gave birth to a baby girl in September.
"Tennis is such a selfish sport but I think when there's a child in your life you lose a little bit of that, because there's something that's so much more important," said Sharapova, who has lost three Grand Slam finals to Williams. "So, yeah, I definitely think that would be a nice change."
The news comes after Williams told Vogue she suffered various health complications, including a pulmonary embolism, shortly after she gave birth to her daughter, Alexis Olympia.
The French Open draw will be made on Thursday, with the tournament starting on Sunday.
Williams is a three-time French Open champion.
The Associated Press contributed to this report.