ISIS mag boasts of Paris, airliner attacks as rep warns of US plots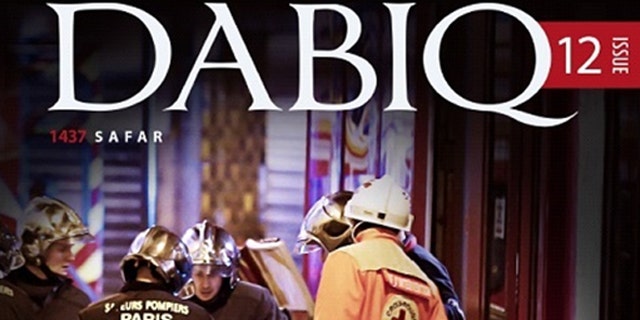 NEWYou can now listen to Fox News articles!
The Islamic State went online Wednesday to bolster its claim of responsibility for last Friday's Paris massacre, publishing in its online magazine an image of the attack -- under the headline, "JUST TERROR" -- along with images of the purported bomb the group claims it used to down a Russian airliner over Egypt.
The release of Dabiq, the ISIS magazine, came as a leading lawmaker on Capitol Hill revealed that America already is deep in the throes of a war at home with the terror organization.
House Homeland Security Committee Chairman Michael McCaul, R-Texas, speaking at a hearing, said there have been 18 ISIS plots directed at the U.S. this year -- along with 1,000 ISIS investigations and 60 related arrests.
As the Islamic State tries to demonstrate its expanding reach beyond Iraq and Syria, the latest edition of Dabiq includes a photo of the bomb it says was used to bring down a Russian passenger plane in Egypt's Sinai Peninsula last month, killing all 224 people on board. The picture was published with the caption "EXCLUSIVE - Image of the IED used to bring down the Russian airliner." The picture showed a yellow can of Schweppes Gold soda and what appeared to be other bomb components.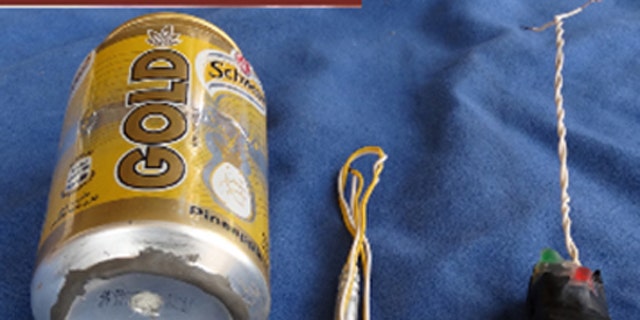 ISIS claimed the original plan was to bring down a plane belonging to a nation of the American-led coalition. But they changed the target to a Russian plane after the country launched strikes in Syria.
"A bomb was smuggled onto the airplane, leading to the deaths of 219 Russians and 5 other crusaders only a month after Russia's thoughtless decision," the magazine's foreword said.
The extremist group, which has a powerful affiliate in the Sinai, had previously claimed to have downed the plane without offering further details. Russia's FSB security service confirmed Tuesday that a bomb brought down the plane. Most of those onboard were Russian tourists. Egypt says it is still investigating the cause of the crash.
The online magazine was obtained and circulated by MEMRI.
ISIS also said in the issue of Dabiq that it had killed a Chinese and a Norwegian captive, showing what appeared to be pictures of the dead men with a banner reading "executed." In its previous issue, it had said the two captives were "for sale."
The magazine also suggested the Paris plot began as much as a year ago, saying of the attackers, "The eight knights brought Paris down on its knees, after years of French conceit in the face of Islam."
Fox News' Catherine Herridge and The Associated Press contributed to this report.