Indiana election official clarifies voter registration fraud investigation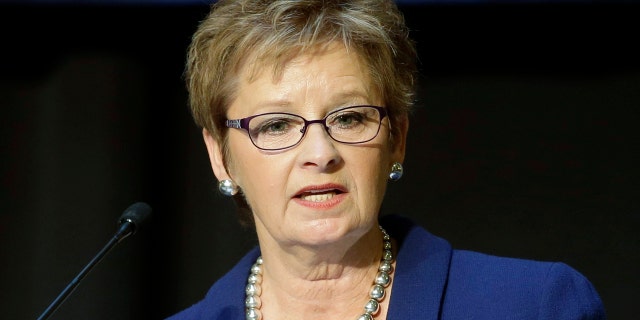 Indiana's secretary of state clarified the voter registration fraud investigation on Wednesday, acknowledging that the thousands of flagged registration records could just be residents trying to correct names or birth dates adding that the changes could be legitimate.
Republican Secretary of State Connie Lawson said she wanted to ensure that there was no widespread fraud in the election cycle.
"It's very possible that because of heightened activity this year that many of those changes are changes that the individual made," Lawson told the Associated Press, "... That should give Indiana voters the comfort that we are vigilant and we are protecting their rights and the elections here are not rigged."
Officials have reassured residents that their database has not been compromised. They continued to say the flagged records could be used as evidence in another case it is pursuing for potential voter fraud.
"We stated that there were thousands of changes and we are not going to make any assumptions that they are all legitimate or all fraudulent," Lawson said.
Voter fraud has been a controversial topic this year heading into the November election. Republican nominee Donald Trump recently has made comments suggesting the election could be rigged.
Indiana is the home state of the Republican vice presidential nominee Governor Mike Pence. Pence recently spoke about protecting voting integrity. "Voter fraud cannot be tolerated by anyone in this nation," Pence said, "So I encourage you, demand that our public officials are upholding the integrity of the vote."
Julia Vaughn, policy director for the nonpartisan government watchdog group Common Cause Indiana said Lawson should make sure voter records haven't had software altercations or errors made by officials before making allegations of potential fraud.
"There is almost no history of this kind of fraud here so her response helps to fuel irrational claims by Donald Trump and others that the election will be stolen through voter fraud," Vaughn said.
Other state elections officials have said voter registration changes are common.
The Associated Press contributed to this report.