Incoming Boston mayor, police clash over AR-15 proposal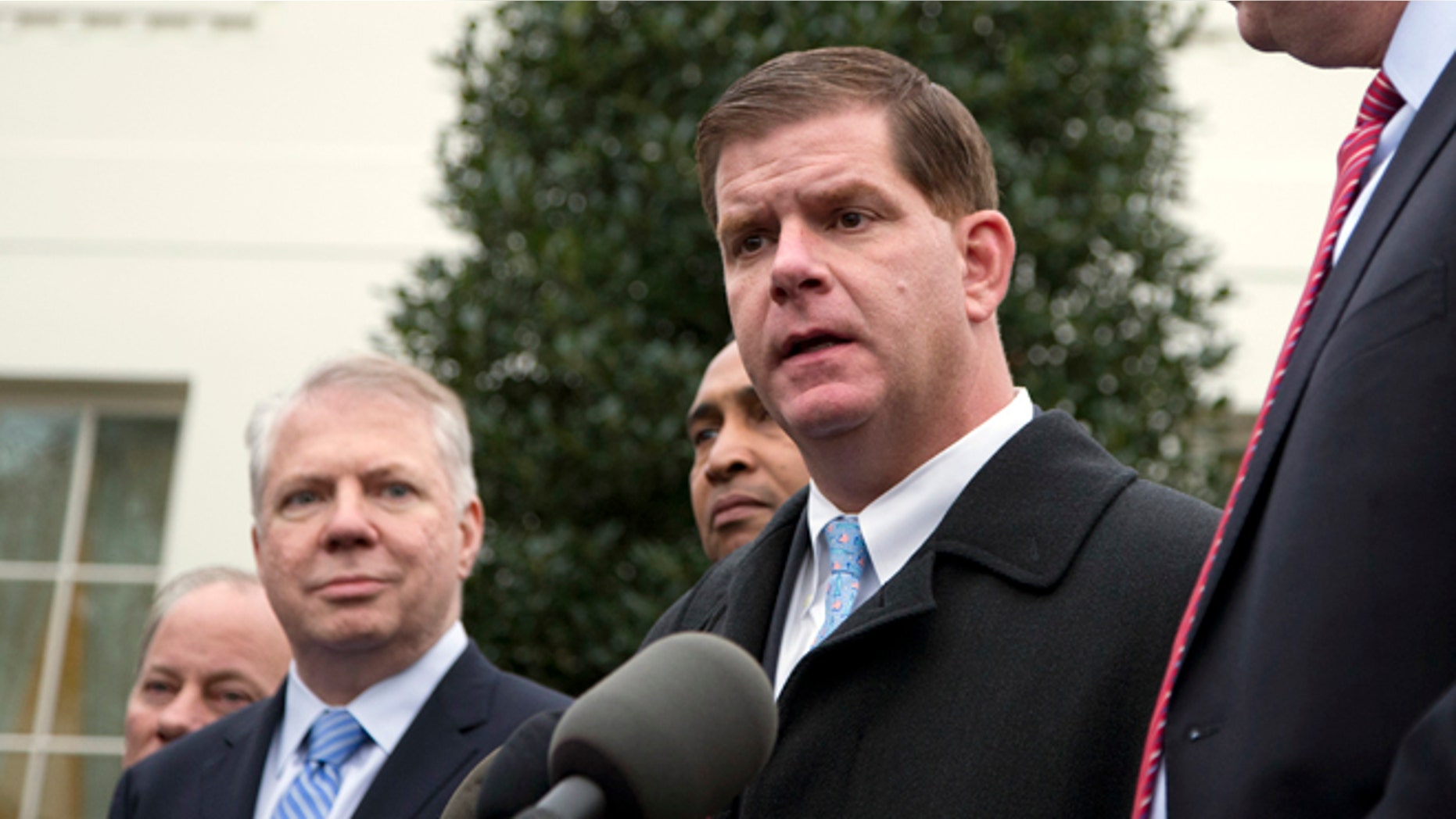 Boston police are clashing with the city's incoming mayor over a proposal to arm some officers with AR-15 rifles.
Mayor-elect Martin Walsh came out against the plan over the weekend. The Boston Police Department had been pushing for a limited number of officers to carry the high-powered rifles, in light of recent mass shootings as well as the Boston Marathon bombing earlier this year.
But after the incoming mayor initially stayed mum on the idea, a spokeswoman for Walsh said he's not on board -- not yet, anyway.
"Mayor-elect Walsh is opposed to the AR-15 rifles," spokeswoman Kathryn Norton told FoxNews.com in an email. "Unless otherwise convinced by the Boston Police Department, he does not think they are necessary."
Police officials had pushed for the rifle purchases in response to mass shootings like the one in Newtown, Conn. The Boston Marathon bombing happened after the plan was already in the works but nevertheless fueled the proposal.
One unnamed officer told the Boston Herald, which first reported Walsh's stance on the issue, that "it gives you at least a fighting chance if you go into something where suspects have more firepower than you."
Under the plan, according to MyFoxBoston.com, the city would buy 33 AR-15 rifles, at $2,500 apiece. They would go to two trained officers in all 11 districts of Boston.
But the plan needs the mayor's sign-off, and a number of critics had spoken out against the idea, questioning whether giving officers such rifles would increase the chances of innocent people getting shot.
"I don't believe arming them with assault weapons is going to make them any safer," City Councilor Charles Yancey said, according to MyFoxBoston.com.