Huckabee applauds Paraguay for denying abortion to 11-year-old: 'Every life matters'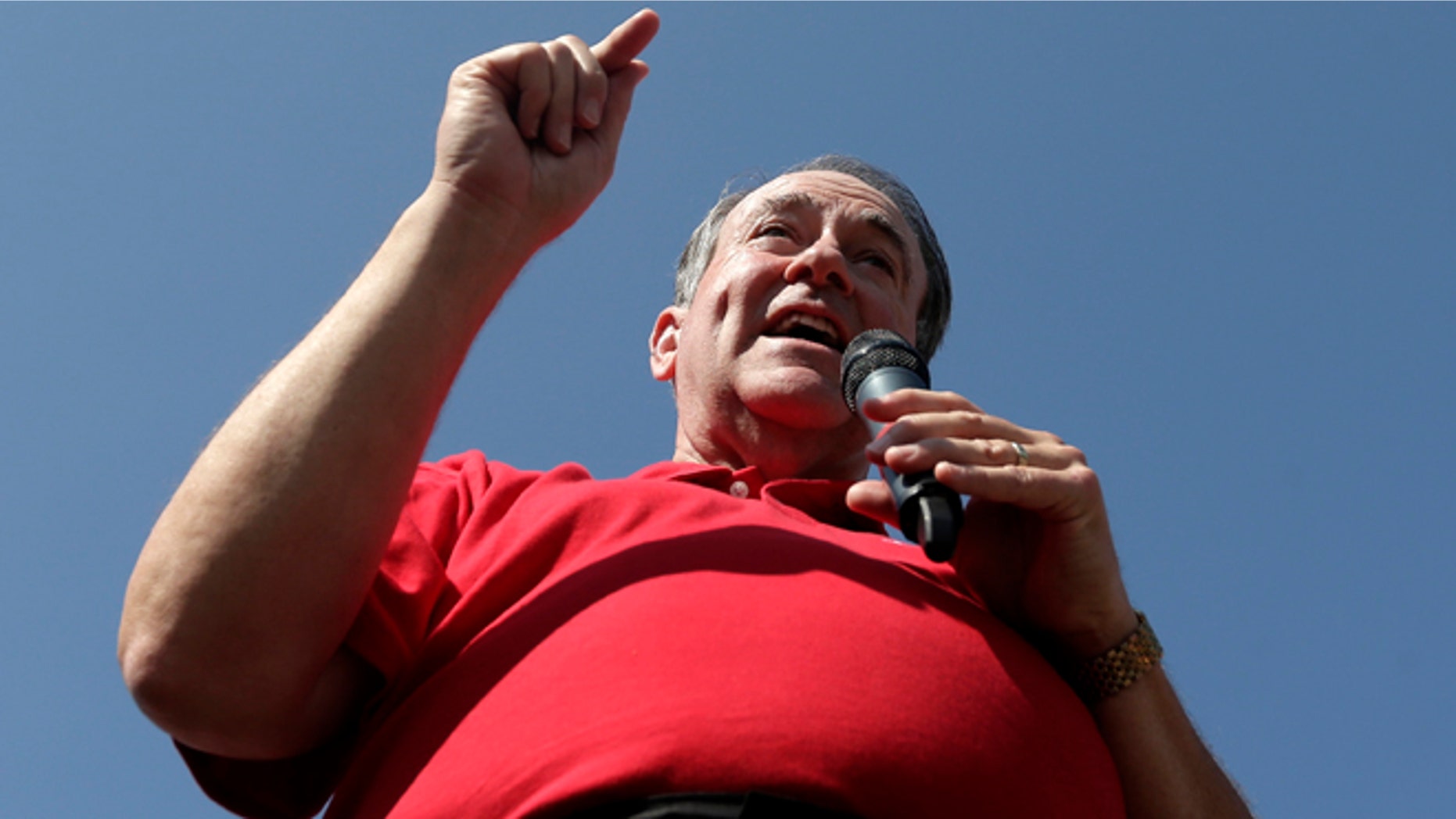 Republican presidential hopeful Mike Huckabee voiced his support for the government of Paraguay after it denied an abortion to a girl who had been repeatedly raped by her stepfather when she was just 10 years old.
"A 10-year-old being raped is horrible," the former governor of Arkansas said on CNN on Sunday, "but does it solve a problem by taking the life of an innocent child?"
Huckabee added, "When an abortion happens, there are two victims: One is the child, the other is that birth mother, who often will go through extraordinary guilt years later."
The girl, who recently turned 11, gave birth last week.
The case of the pregnant prepubescent girl divided the South American country for months. Paraguay is a deeply conservative country and abortion is banned except when the mother's life is in danger.
This spring, the girl's mother – who has been charged with negligence in the case, while her husband is awaiting trial on rape charges – requested an abortion for her daughter, but the government refused to allow it, drawing praise from religious groups but criticism from human rights organizations, including U.N. officials. At the time, the girl was five months pregnant and health officials said she appeared to be in fine health.
Last week, Elizabeth Torales, a lawyer for the girl's family, told the Associated Press that the minor gave birth to a baby girl via cesarean at a Red Cross hospital in Asunción, Paraguay's capital. There were no complications. She said that the girl's grandmother had requested custody of the infant.
On CNN, Huckabee cited the evangelist James Robinson, a child of rape who has had a positive impact in the world.
"When I think about one horror," he said about the 10-year-old's rape, "I also think about the possibilities that exist."
He went on, "If life matters, and that's a person, then every life matters."
Like us on Facebook