House Republican attempts end run on Obama to advance Keystone pipeline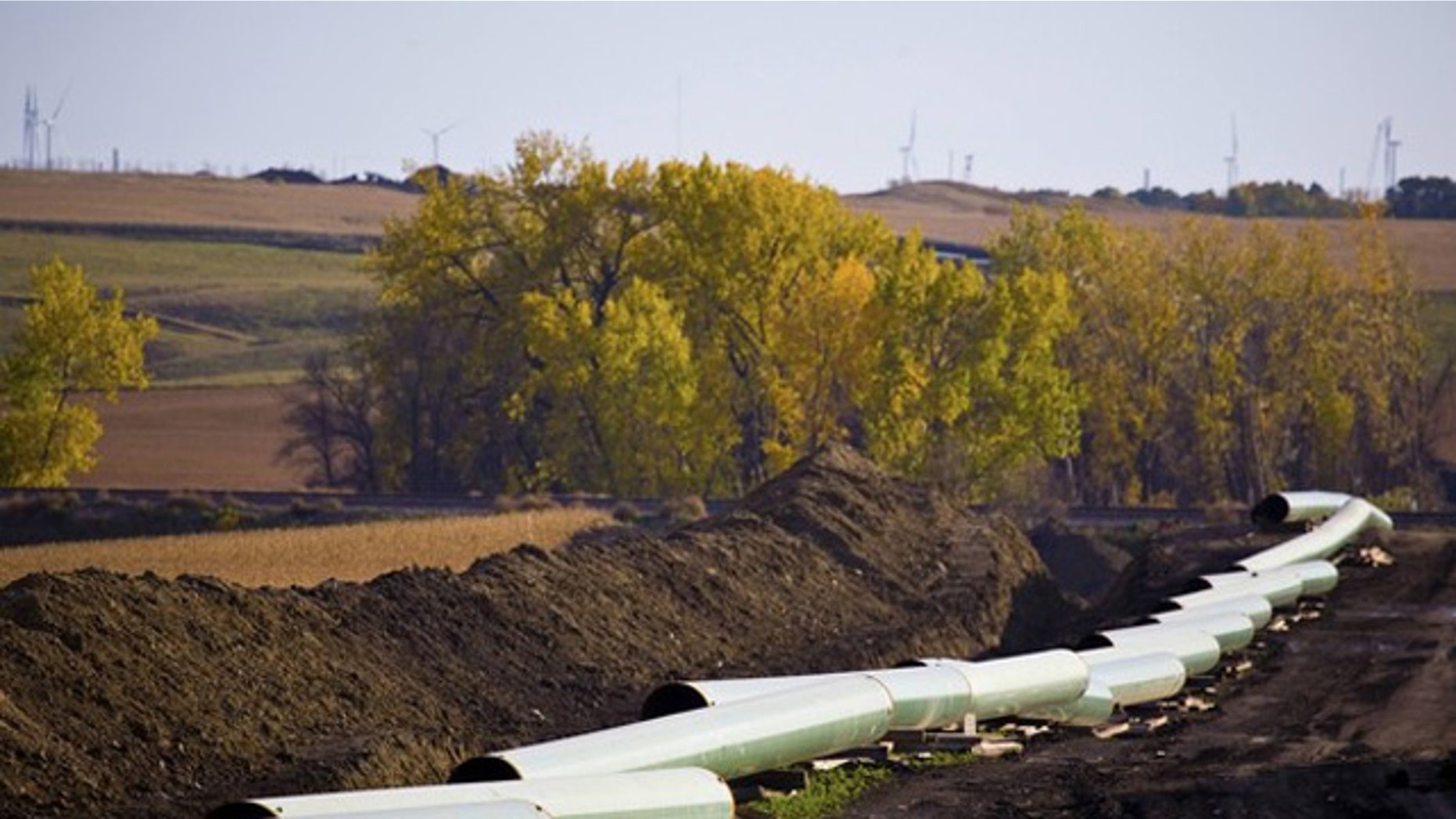 A House Republican introduced a bill Monday that attempts an end-run around President Obama's approval to pave the way for construction of the northern stretch of the controversial Keystone XL Pipeline.
The proposal by GOP Rep. Lee Terry would cover the Canada-to-Nebraska stretch, the permit for which remains under federal review.
Obama has already approved the southern leg of the roughly 2,000-mile-long pipeline that would take crude oil from Canada and mineral-rich Western states to refineries along the Gulf Coast of Texas.
"All I am saying with my legislation is: Mr. President, please treat the northern portion of the pipeline in the same manner as you treated the southern portion," Terry, R-Neb., said on Capitol Hill. "You praised the construction for the southern route but keep changing the rules for the part that crosses the border."
The legislation would allow the northern section to be approved under the same State Department environmental impact study that allowed for construction of the southern section. Still, Obama would have to sign off on construction of the northern stretch as he did on the southern part.
He also urged Obama to remain consistent and asked that election-year politics be removed from the pipeline debate.
GOP presidential candidate Mitt Romney and other Republicans argue that building TransCanada Corp.'s pipeline would generate much-needed jobs and help the country become less dependent on foreign oil.
"The Keystone XL pipeline is an element of the picture that we're focused on to address our energy problems," said Rep. Gregg Harper, R-Miss.
Obama and other Democrats have heeded the concerns of environmentalists by asking for additional studies but have disappointed some labor unions by delaying the proposed project.
Terry said House Speaker John Boehner's office has been involved in the legislation and expressed confidence it will reach the chamber floor. And he thinks the bill will get bipartisan support in the Democrat-controlled Senate.
In January, Obama put a hold on TransCanada's application, saying the State Department needed more time to review the process.
In March, he approved only the southern leg of the project. The company submitted another application to avoid Nebraska's environmentally sensitive Sandhills region, which prompted the State Department last month to call for a supplemental study that could decrease the likelihood a decision will be reached before the November election.
Senate Republicans last month failed to get a provision in the transportation bill passed by Congress that attempted to accelerate the entire project.