Government employees and politicians gets special status from TSA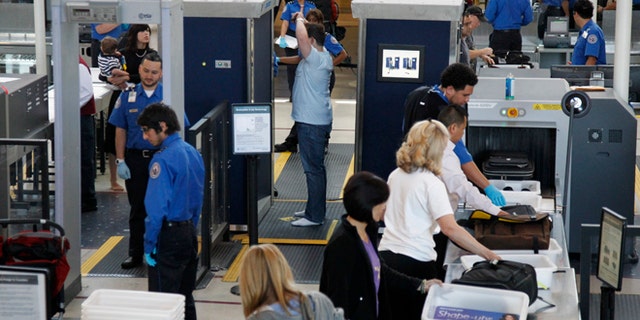 Government employees and politicians get preferential treatment from the Transportation Security Administration simply for being government employees and politicians.
Meanwhile, everyone else is stuck in an "aviation security caste system" based on dozens of watchlists compiled by the TSA, FBI and other law enforcement agencies, along with a secret formula the TSA believes can sort passengers based on hypothetical analyses and conjecture.
That's the conclusion drawn by Hugh Handeyside, a staff attorney for the ACLU, who reviewed a recent audit of the TSA, every traveler's favorite government pseudo-police force.
In case you missed it, Watchdog reported last week the GAO says the TSA doesn't really have a handle on how many people end up boarding airplanes despite being on the so-called "no fly list." The TSA uses literally dozens of different lists provided by federal law enforcement agencies to determine which travelers should be singled out for extra screening or should not be allowed to fly, no matter how much screening they receive.
But the keen legal minds at the ACLU caught another serious problem.
Handeyside says keeping all those separate lists — and "blacklisting" some people while "whitelisting" others — is probably unconstitutional and is "stretching the concept of watchlisting to the breaking point."
"Not only has the Transportation Security Administration expanded its use of blacklists for security screening to identify passengers who may be "unknown threats," but it also has compiled vast whitelists of individuals — including members of Congress, federal judges, and millions of Department of Defense personnel — who are automatically eligible for expedited screening at airports," Handeyside wrote. "These changes have made a broken watchlisting system even more arbitrary, unfair, and discriminatory."