GOP Sen. Kirk apologizes after debate criticism of opponent's heritage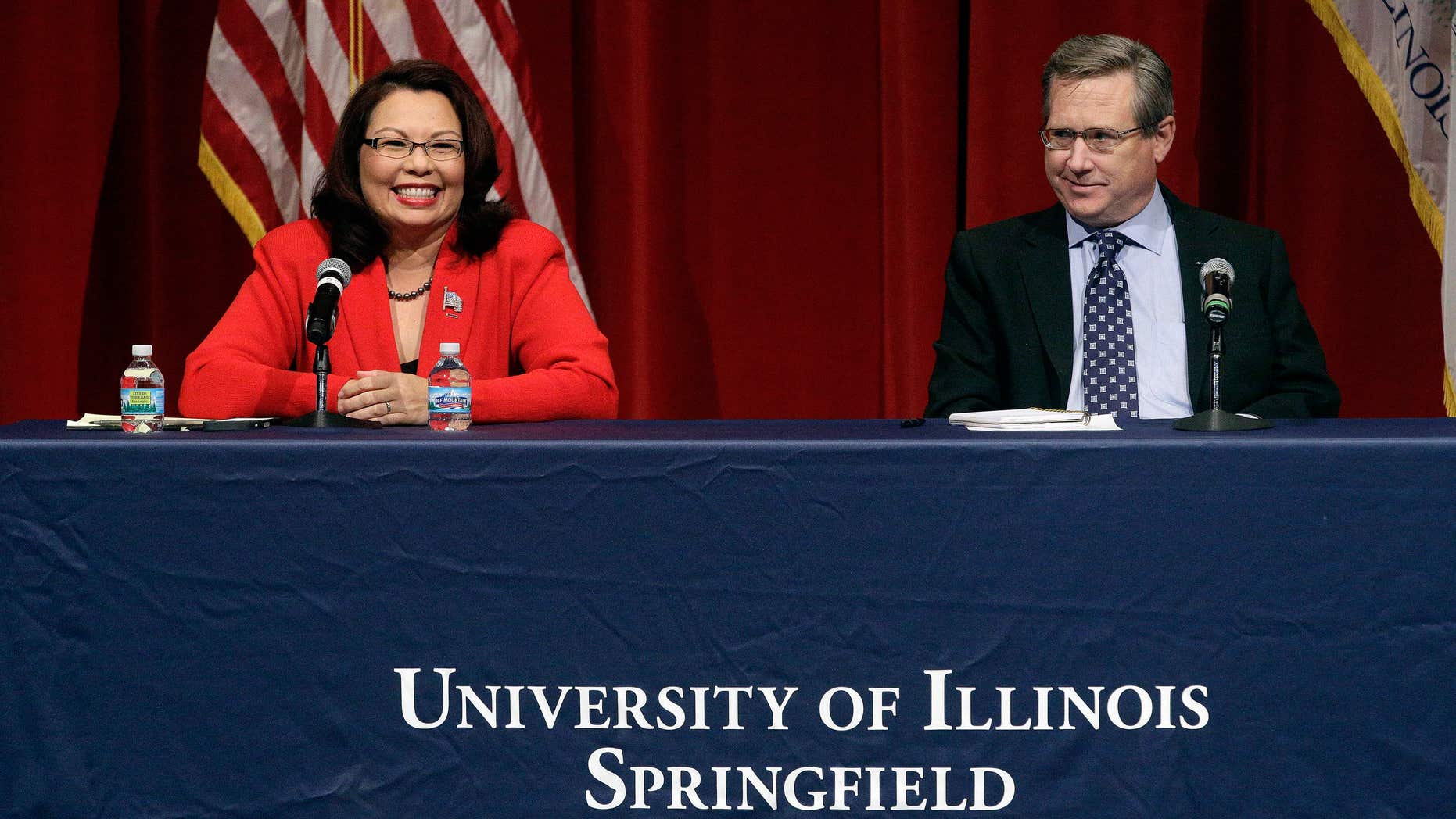 Sen. Mark Kirk, R-Ill., apologized Friday for questioning Democratic challenger Rep. Tammy Duckworth's family history of military service, in what some Democrats called a racist remark.
At a televised debate Thursday, Duckworth spoke about how her "family has served this nation in uniform going back to the Revolution." Kirk then quipped: "I'd forgotten your parents came all of the way from Thailand to serve George Washington."
Duckworth was born in Bangkok, but her father was a U.S. Marine who reportedly has roots that trace back to the Revolutionary War. The comment was met by silence by Duckworth and the audience.
After the debate, the Democratic Senatorial Campaign Committee blasted the remarks as "offensive, wrong and racist." Tamworth later tweeted out a family picture to show her heritage, which was in turn retweeted by Hillary Clinton.
Initially, the Kirk campaign released a statement clarifying Kirk's remarks, but not apologizing. But on Friday afternoon, Kirk apologized on Twitter.
Sincere apologies to an American hero, Tammy Duckworth, and gratitude for her family's service. #ilsen

— Mark Kirk (@MarkKirk) October 28, 2016
The Senate contest is considered to be one of the most important this November because it's one of a handful of races that could determine which party controls the chamber next year.
Kirk, a first-term senator from Highland Park, is seen as a Republican who could most likely lose his seat. Duckworth has a comfortable lead in the most recent polls, but Kirks has insisted the race is much closer than people think.
Kirk has been criticized before for statements he's made during the campaign. In August he said President Obama was acting like the "drug dealer in chief" when the U.S. made a $400 million payment to Iran contingent on the return of U.S. prisoners.
The Associated Press contributed to this report.