GOP candidate for Connecticut governor accused of plagiarism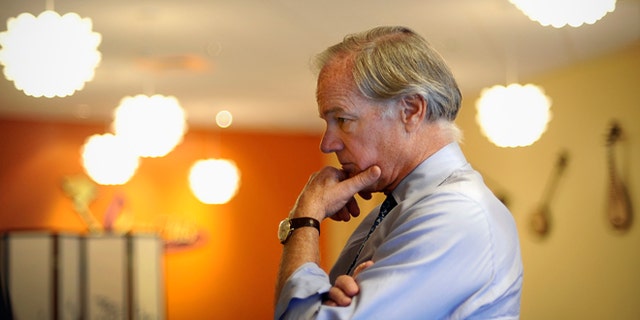 The Connecticut Democratic Party is accusing Republican gubernatorial candidate Tom Foley of plagiarism over passages in his newly released urban policy proposal.
Foley's urban action plan was unveiled Wednesday and includes Foley's ideas for improving the economy, reducing crime and fixing under-performing schools.
According to the Connecticut Post, the Democratic Party criticized Foley's policy proposal over passages similar or identical to those in sources including The Pelican Post, Heartland.org and the Connecticut Policy Institute.
Foley did not deny using the passages, but pushed back on the plagiarism claims. The policy institute, his campaign noted, is an organization Foley founded. In an email, Foley's communications director Mark McNulty told FoxNews.com, "The urban policy agenda released today is largely drawn from the work of the Connecticut Policy Institute, a think tank Tom Foley founded and he has said from start would be the foundation of his urban policy agenda."
McNulty went on to say, "We'd like to know which of the ideas the state [Democratic] party thinks are bad ideas. For example, do they think we should reduce the car tax in cities or not? What does the governor think?"
Foley is in a rematch against Democratic Gov. Dannel Malloy. The two faced off for the governor's seat in 2010 -- in a race so close that a mere half-percentage point separated the two in the end.