Giant Trump pin cushion mocks president at Michigan-based art competition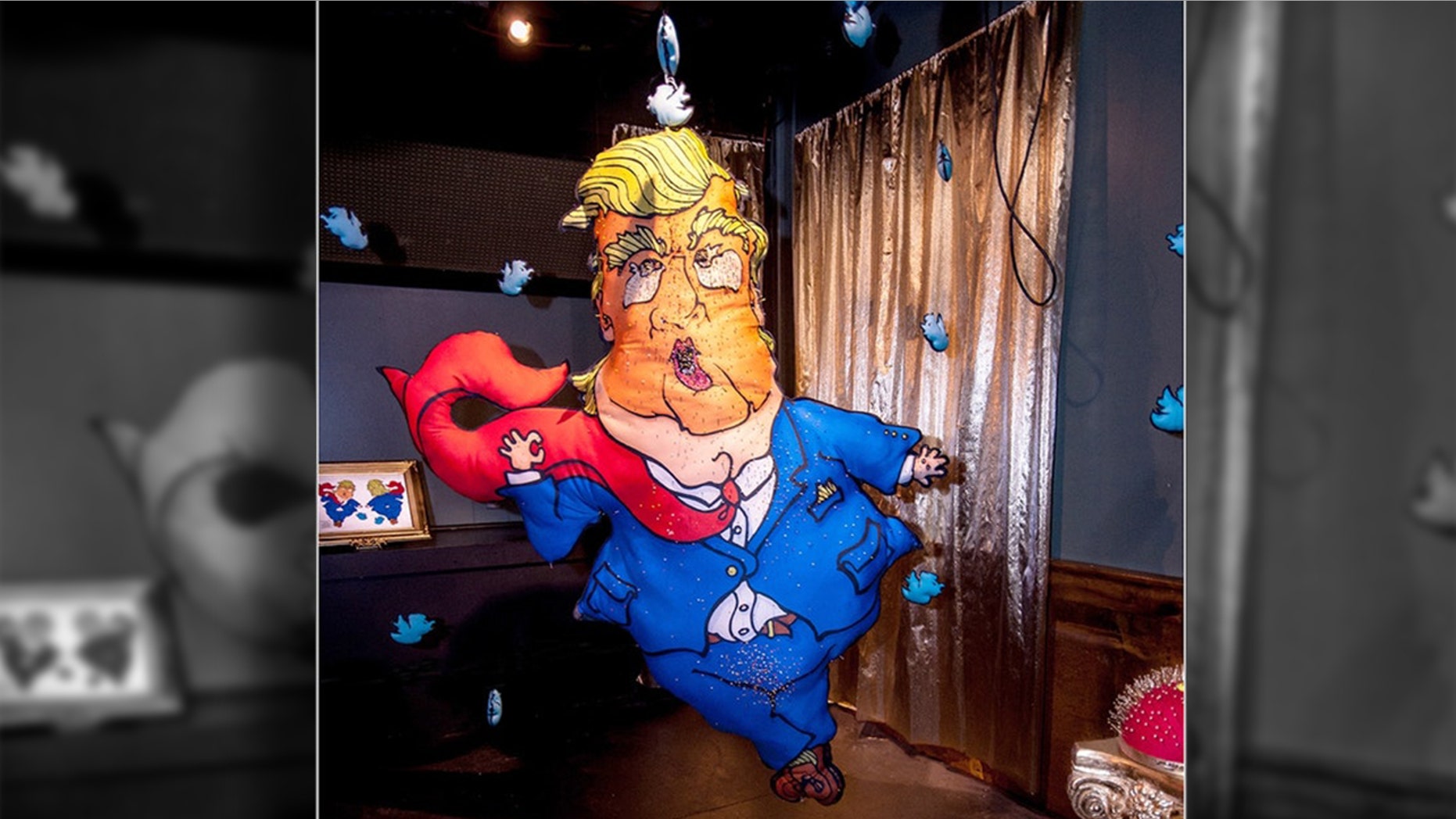 An art contest in Michigan drew criticism over one unmistakable display -- a massive pin cushion bearing an unflattering likeness to Donald Trump, with pins that guests could use to jab the "president."
Entitled "Presidential Pin Cushion," the work created by local artist Molly Alicki Corriveau was on display recently at the annual ArtPrize showing and competition held out of Grand Rapids, Michigan. Visitors, including children from schools throughout the region, were encouraged to take a push pin and stick it anywhere on the Trump caricature. More than 10,000 pins were jabbed into the large cushion which was on display for nearly three weeks.
"Donald Trump LIES, RANTS, and SPEWS HATE," read a sign displayed next to the exhibit at Art Prize. "His bumbles endanger us all. CHOSE [sp] a PIN. Then GIVE the POTUS A POKE!"
Alicki Corriveau told Fox 17 West Michigan that nearly 60 percent of the pins were taken out by someone and left in piles on the floor when she went to the piece two weeks ago. She says she's used to by now since the piece went up Sept. 10 and that she is open to the criticism.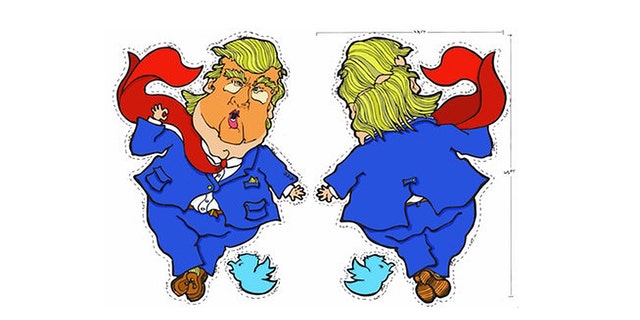 "I don't think he's a respectful person," said Alicki Corriveau. "I don't think that whether somebody is the president or a pope or whoever, if they don't act with respect they don't deserve respect."
Some who viewed the exhibit said it went too far.
"Although I respect the art and the intention behind it, I find it extremely disrespectful for our country, for our President, and I think this is just one more thing that's causing a greater divide," Rena Laliberte told the local news station adding that she thinks it would be a different story if it were any other president.
"He is the president of the United States," said Laliberte. "The country should stick together and band together. I didn't vote for Donald Trump, but I would never have done this to President Obama, President Bush or any other president that we've ever had. They would've never done anything like this."
The exhibit was part of a competition that began on September 20. Visitors are encouraged to vote for their favorite work of art with a total of $500,000 in prizes given to the winners.
The open, experimental mission remains firm for the show that draws hundreds of thousands of attendees annually. It comes directly from founder Rick DeVos, grandson of multibillionaire Rich DeVos, a co-founder of direct-sales giant Amway Corp., an ArtPrize sponsor, and son of Education Secretary Betsy DeVos.
The show also has other works critical of Betsy DeVos and the Trump administration, including "For-profit Education" by Sarah Ellis, a Grand Rapids high school teacher. She says in a statement that her installation reflects her concern over policies that harm "free and quality education for all." It includes a video showing a hammer striking plaster casts of the ancient Greek philosopher Plato, who is quoted in the work saying, "Education is teaching our children to desire the right things."
ArtPrize Exhibitions Director Kevin Buist said political statements — including those against the DeVos family — have been part of the competition since the beginning. In 2009, Anna Campbell exhibited "The Seeding Trilogy," which featured drink coasters with messages calling out efforts by members of the DeVos family to fight same-sex marriage.
Buist said an increase in political pieces — and an increasing spotlight on them — is no surprise, given the current climate.
"Some (artists) are angry and they have a right to be angry," he said. "They're using ArtPrize as a vehicle to express that and to work through really complicated and tricky issues."
"Of course, some of that is going to be directed toward the current administration, and some of our funders," he added. "That's fine. I'd be worried if that weren't happening."
Prizes for the competition were awarded Sunday evening and Presidential Pin Cushion was not one of the recipients. The top prize went to a portrait of President Abraham Lincoln made with more than 24,000 pennies. "A. Lincoln" by Richard Schlatter was awarded one of two $200,000 prizes following a public vote in Grand Rapids.
The Associated Press contributed to this report.