Geraldo Rivera: Puerto Rico, the 51st State?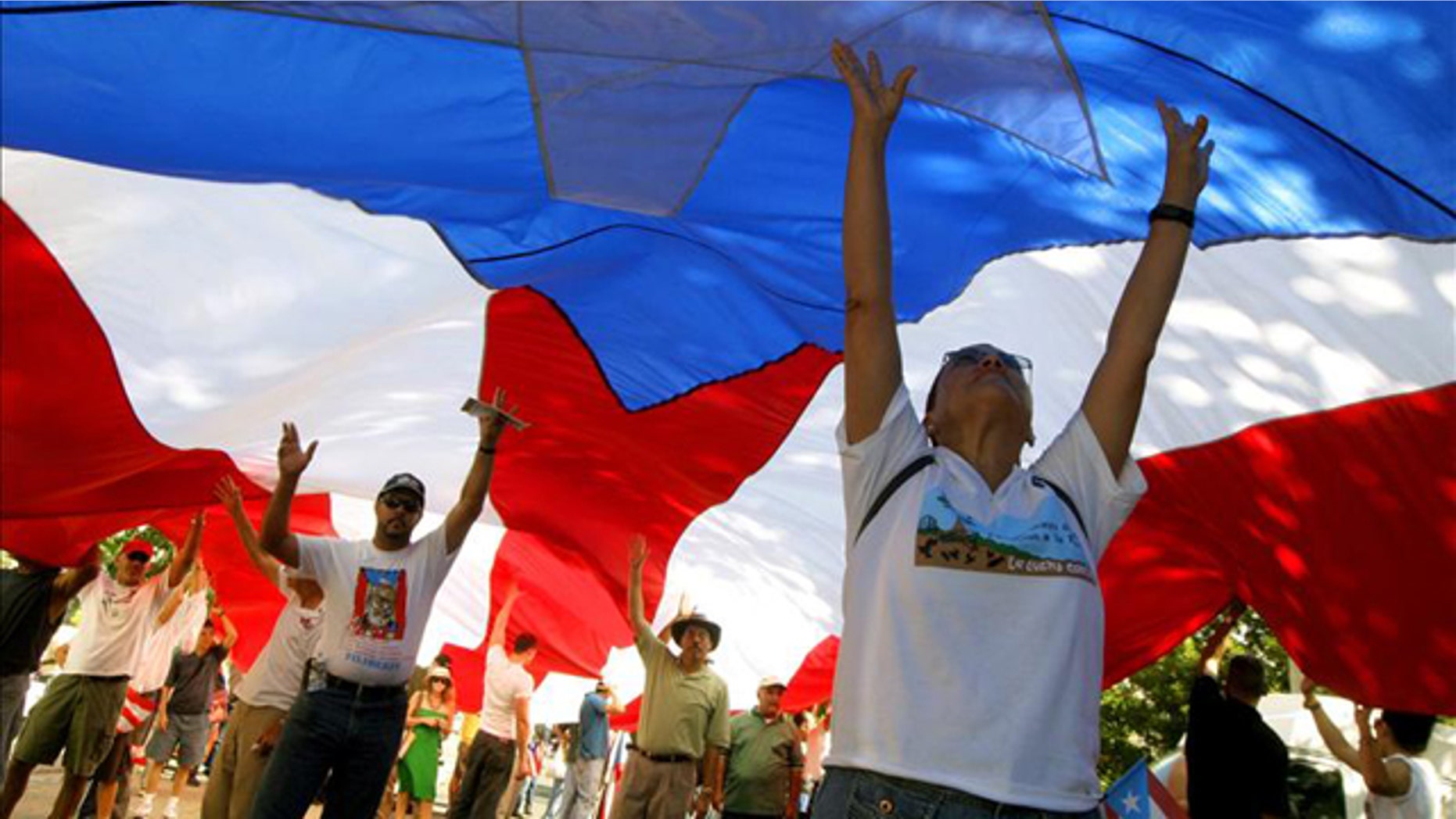 We drive south past Caguas on Highway 52, as the scenic, modern, multi-lane road cuts through the island's cordillera, the mountain spine of Puerto Rico.
Sitting in the front passenger seat, I admire the familiar view as if for the first time. This can be a place of utter beauty, especially in May.
The island is deep green from rain. Flamboyan trees shock with their leaves, red and yellow explosions of color. Erica and Sol are looking out the windows from the back seat.
"So how's (Gov. Luis) Fortuño doing," I ask my old friend José Cuevas, who is driving our still reliable five-year-old Ford Escape. Views aside, in Puerto Rico 90 percent of conversations between men are of sex, sports or politics.
We drive past the Jibaro statute that towers over the highway just as it cuts through the pass and the southern half of Puerto Rico spreads out before us. The open expanse of rolling green hills framed by the Caribbean Sea is breathtaking signal that we are almost home.
"He's doing better," José answers my political question with a shrug that looks like a major concession.
José is a strapping, shaved head, tattooed, pierced and confident 50-year-old local business/fisherman. He built and takes care of our place here, and he is a great sounding board about island politics.
Way down on the governor after the pro-statehood Republican won by a record margin in 2008, José and his pals were angrier when the island's recession persisted, and Fortuño aggravated the downturn by firing a bunch of state workers. José's party, the pro-commonwealth Popular Democrats, howled in protest.
But since, Fortuño has impressed even many opponents with his fiscal discipline and a relatively transparent, pragmatic, reasonable approach to governing in tough times. A member of the Republican National Committee and an ally of Mitt Romney, Fortuño has forced on Puerto Ricans a rare moment of national introspection.
We are having a "Who are we" moment.
Blame or credit Fortuño.
For generations, we have comfortably postponed the reckoning of whether we are conquered or assimilated, taken or absorbed.
Encyclopedias have been written on the subject.
Not a Sunday newspaper is published or newscast aired without a sincere and impassioned debate on the status issue. But now Fortuño's popularity is enhancing statehood's prospects. His party has engineered a vote this coming November on what Puerto Rico is going to be.
There have been periodic referenda on Puerto Rico's status before -- namely in 1967, 1991, 1993 and 1998.
On all four occasions, the small but vocal and energetic independence parties joined forces with those advocating the status quo to preserve the unsavory result that we are still "a territory appurtenant and belonging to the United States, but not a part of the United States."
Puerto Rico is a step-child in the family of nations.
Our children are deemed "natural-born citizens" of the United States. They can run for president, but they can't vote for president as long as they live on the island.
However unsatisfactory, a bare majority of Puerto Ricans have supported this hybrid existence in previous plebiscites. Those advocating statehood have lagged two or three points behind inertia.
This time may be different.
On November 6, 2012 islanders will vote on whether they want to stay a territory or become something else.
If they choose to finally shed the yoke of benevolent colonialism, then the second question will be: what do they want to be, a country, a state or have some enhanced phony semi-independence from the United States?
As we arrive in Salinas where we live, José tells me statehood finally has a chance.