Fox News Poll: Support for Puerto Rican statehood increases in wake of Maria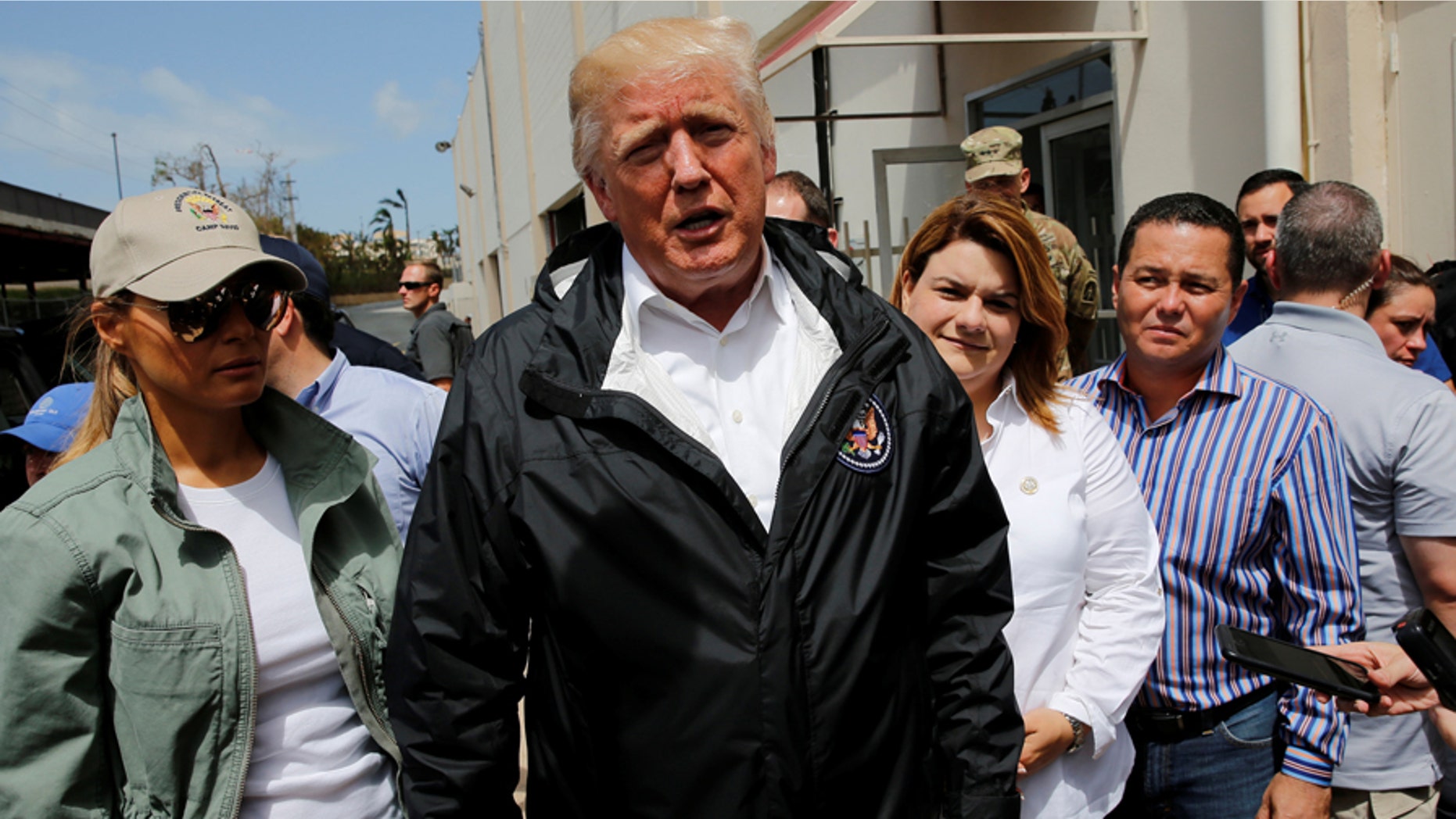 By a narrow margin, more voters think Puerto Rico should become a state than think it should stay a territory.
According to the latest Fox News Poll, 41 percent say Puerto Rico should become the 51st star on the flag.  That's an 11-point increase since the last time the question was asked in June 2007, when 30 percent opted for statehood.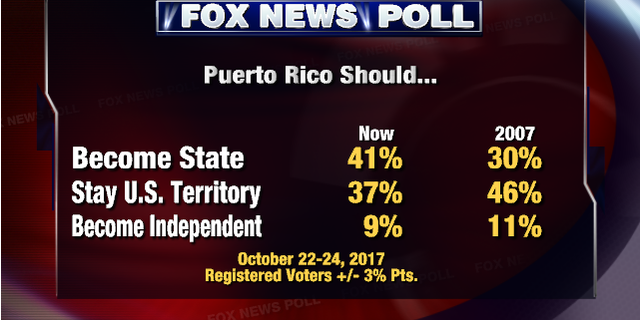 Some 37 percent think the island should continue as a territory, down 9 points from June 2007 (46 percent).  Nine percent think Puerto Rico should declare independence.
Puerto Rico has been a U.S. territory for nearly 120 years.  Residents of the island are officially U.S. citizens, but cannot vote for president and do not pay federal income taxes. Recent elections on the island have resulted in wins for pro-statehood advocates, but have been boycotted by those who prefer the status quo.
The poll shows support for statehood is 16 points higher among Democrats (48 percent) than Republicans (32 percent). Hispanics prefer statehood over the current territorial status by 48 to 37 percent.
The increase in support for statehood comes as Puerto Rico struggles to recover from the devastation wrought by Hurricane Maria. The category 4 storm hit September 20, destroying homes and critical infrastructure.
President Trump visited Puerto Rico October 3, and last week graded his administration's response to the storm a 10 out of 10.  But the poll finds voters are more skeptical: just 32 percent rate the administration's response to the hurricane in Puerto Rico as "excellent" or "good."  Twice as many, 64 percent, say the response was "only fair" or "poor."
The administration receives substantially better ratings for its response to hurricanes in Florida (49 percent "excellent" or "good") and Houston (52 percent).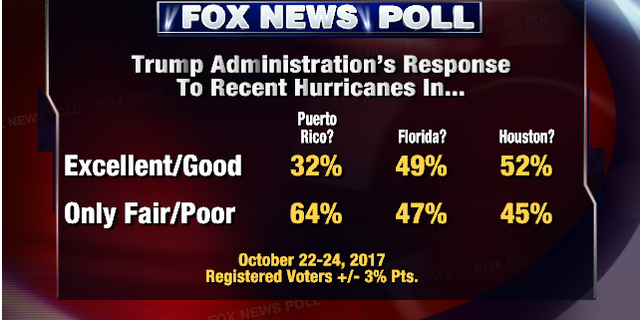 The Fox News poll is based on landline and cellphone interviews with 1,005 randomly chosen registered voters nationwide and was conducted under the joint direction of Anderson Robbins Research (D) and Shaw & Company Research (R) from October 22-24, 2017.  The poll has a margin of sampling error of plus or minus three percentage points for all registered voters.