Florida Rep. Alan Grayson to vie for Rubio's soon-to-be-vacant Senate seat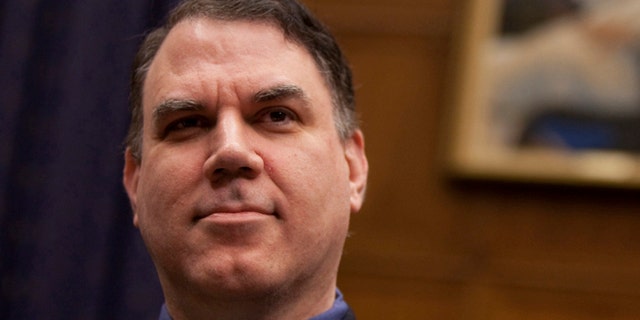 TALLAHASSEE, Fla. (AP) – U.S. Rep. Alan Grayson, an unapologetically outspoken critic of Republicans who calls himself a congressman with guts, will enter the race to replace Republican Sen. Marco Rubio, a close friend and major Democratic Party donor said Wednesday.
Trial lawyer John Morgan said he exchanged a series of emails with Grayson in which the congressman confirmed he is going to seek the seat Rubio is giving up to run for president and asked for Morgan's help with the campaign. The announcement will be made Thursday morning.
"He's going to do it," Morgan said.
His entry into the race will set up a primary pitting a darling of the far left wing of the Democratic Party against lesser-known U.S. Rep. Patrick Murphy, a former Republican who is running as a moderate.
Although most observers think the primary will be a tight battle, the concern among Democratic leaders is that Grayson won't win in November because he's seen as politically divisive.
Morgan said he encouraged Grayson not to run, both during a lunch several weeks ago and in their email exchanges. He said Grayson replied that he needed help, not advice.
"Alan Grayson right now has a great position in America," Morgan said. "I told him he's in a unique positon. He is in a safe district, he has a national voice and he serves a lot of good for the progressive cause and he's unelectable statewide."
Grayson has built a national support base through his blunt assessment of the Republican Party and the tea party movement, the latter of which he once compared to the Ku Klux Klan.
In January, Grayson noted that for a five-month stretch, every elected Republican member of Congress was a white Christian. He wrote in a message to supporters, "GOP motto: 'We're monochromatic!' The GOP: Is it a political party, or is it a tribe?"
When a white supremacy group called Grayson out on the remarks, Grayson returned criticism by calling them Nazis and stepping up his anti-Republican rhetoric, using German words to say the GOP says "yes — no, wonderful!" to hurtful policies.
"The GOP says ja! - nein, Wonderbar (sic)! - to every bigoted policy that comes down the autobahn. Blocking immigration reform: Ja! Gutting affirmative action: Ja! Suppressing the vote: Ja! Denying a woman's right to choose: Ja! Denying the pink triangles the right to get married: Ja!" Grayson wrote as part of a series of blog posts. "Am I attacking the GOP tribe for all of that? Ja."
But his supporters are loyal and like that he speaks his mind instead of carefully scripted words.
"People are hungry for that kind of bold leadership and outspoken, not cautious representation," said Susan Smith, president of the Democratic Progressive Caucus of Florida. "That's what Grayson has always represented. When it happens, I think he always gets a good response from the grass-roots Democrats."
Grayson, 57, first made national headlines during the debate on President Barack Obama's health care overhaul. He described the GOP health plan as "don't get sick, and if you do get sick, die quickly." He continues to remind supporters of that debate.
But that type of rhetoric is sometimes a turnoff to key swing voters in a state that tends to support politicians who are more moderate.
"Grayson doesn't necessarily fit the demeanor that people have elected as senators or governors. That's just not what the state looks for," Democratic pollster David Beattie said. "He's outspoken and takes unequivocal positions and is unafraid of controversy."
He's also been involved in a messy divorce that has created unflattering headlines, and recently critics have raised ethical questions about three hedge funds he created.
Grayson was first elected in 2008, but then lost his seat to current U.S. Rep. Dan Webster. Grayson returned to Congress two years later running in a new, safely Democratic district.
On the Republican side, U.S. Rep. Ron DeSantis has announced he is running, and Lt. Gov. Carlos Lopez-Cantera and U.S. Rep. Jeff Miller are considering runs.