Feinstein Sues Treasurer, Bank Over Campaign Fraud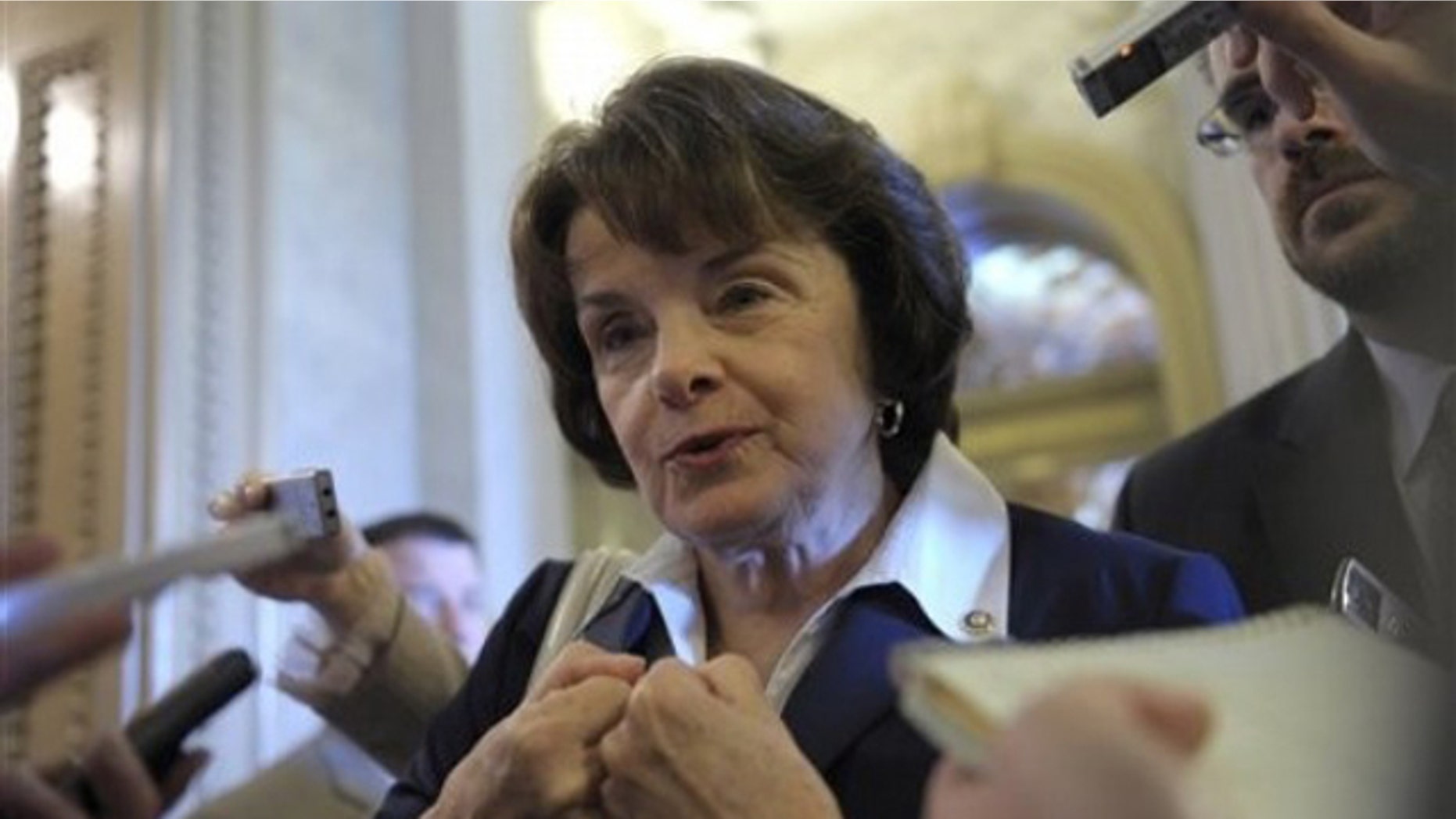 Sen. Dianne Feinstein's campaign filed a lawsuit Friday against a bank that handled accounts for a prominent Democratic campaign treasurer accused of looting millions of dollars from the war chests of local, state and federal politicians.
The lawsuit, filed in Los Angeles Superior Court, names First California Bank, treasurer Kinde Durkee, Durkee's firm and two business associates. The filing comes two days after state financial regulators launched an investigation into how the bank managed the dozens of accounts Durkee maintained at First California, based near Los Angeles in Westlake Village.
"The scheme ... required the assistance of willing financial institutions. In this case, First California Bank was at the heart of the illegal transfer of money out of plaintiffs' accounts," the lawsuit reads.
Gary Horgan, an attorney for the bank, didn't immediately return a call seeking comment.
A number set up at the bank for queries about the Durkee scandal was not functioning Friday.
Durkee's attorney, Daniel Nixon, also did not return a call.
The longtime treasurer, who controlled more than 400 accounts, was charged earlier this month with mail fraud by federal prosecutors who alleged she siphoned nearly $700,000 from a state candidate's campaign to pay her credit cards, a mortgage, business bills and her mother's care at an assisted-living facility. She then shifted funds from other candidates' accounts in an elaborate shell game to cover up the wrongdoing, prosecutors allege.
She admitted to authorities that she had been misappropriating her clients' money for years, according to the criminal complaint.
The scope of the scandal remains unclear even weeks after Durkee's arrest, but Feinstein estimates in the court papers filed Friday that she lost "millions of dollars" from at least two campaign committees, Feinstein for Senate and Fund for the Majority.
She has not been able to determine her exact losses because First California has refused to give her access to her accounts without a letter absolving the bank of any responsibility -- which Feinstein won't sign, said Bill Carrick, her lead strategist.
The bank announced last week that it was seeking to have a judge sort out who owns the money in dozens of hopelessly co-mingled Durkee-controlled accounts -- essentially putting a freeze on the money.
"I think our point of view is we want a full accounting of all these bank accounts so we know what happened and then we want to be reimbursed for everything that was wrongfully taken from Feinstein," Carrick said. "All of this happened inside that bank so they had full knowledge .... of this whole scheme."
The growing implications of Durkee's arrest have put the spotlight on an insular political culture that allowed one person to hold the purse strings for a clientele that left no levels of the party unscathed, from local mayoral candidates and small Democratic clubs to state politicians to federal lawmakers such as Feinstein.
Dozens of small Democratic clubs and medium-sized political action committees also may have been wiped out.
Durkee got most of her clients through word-of-mouth within the party. Smaller clubs were often steered toward her independent firm, Durkee & Associates, by local party bosses because she offered grass-roots groups her services at free or dramatically reduced rates.
She has been released on bond and is scheduled to make a court appearance Oct. 19 in Sacramento.
More charges are possible, authorities have said.