Federal Judge Blocks Key Parts of Georgia Immigration Law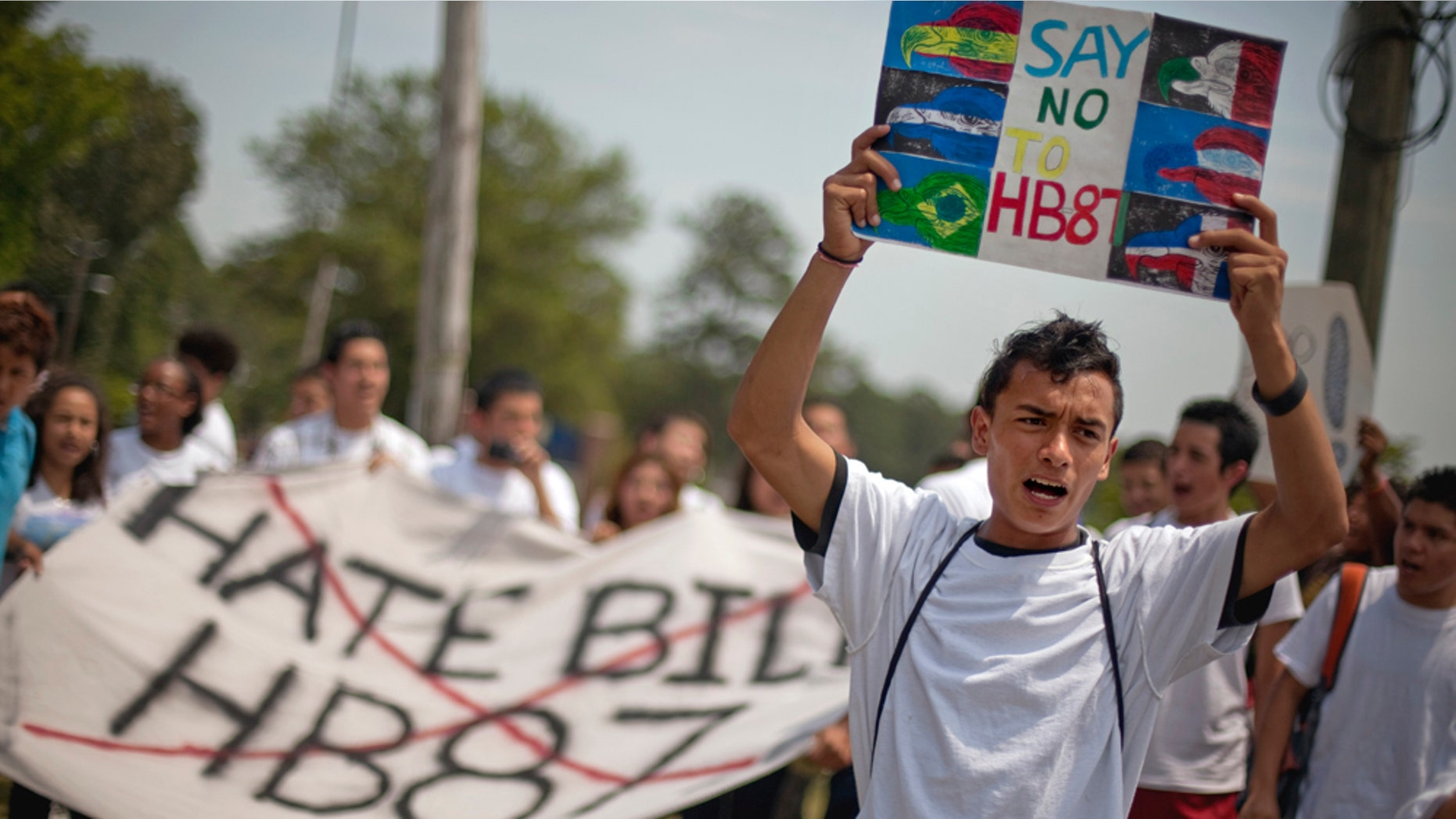 Another court blow has been dealt to a state's efforts to enforce immigration laws.
Just days before Georgia's new, tough immigration law is to take effect, a federal judge has blocked key provisions until a final decision about its constitutionality is resolved.
Judge Thomas Thrash granted a request to block parts of the law that penalize people who knowingly and willingly transport or harbor illegal immigrants while committing another crime. He also blocked provisions that authorize officers to verify the immigration status of someone who can't provide proper identification.
Thrash wrote that under parts of the law, the state is enforcing immigration law that should be left to the federal government.
Thrash also dismissed parts of the lawsuit at the state's request.
Most parts of the law were set to enter into effect July 1. Civil liberties groups had filed a lawsuit asking the judge to declare the law unconstitutional and to block it from being enforced.
Thrash on June 20 heard arguments from both sides on the civil liberties groups' request to block the law and the state's request to dismiss the lawsuit. He grilled Senior Assistant Attorney General Devon Orland, with the exchange sometimes bordering on testy.
Omar Jadwat with the American Civil Liberties Union argued the law is fundamentally unconstitutional and infringes on federal authority, while Orland said the measure is needed because medical facilities and prisons are being strained by illegal immigrants.
The civil liberties groups argue the law is unconstitutional and could encourage racial profiling. Provisions that penalize people for harboring and transporting illegal immigrants in certain situations also have the potential to punish people for innocent interactions with illegal immigrants, the groups have said.
Georgia's law has some provisions that echo those in a law enacted last year in Arizona and is also similar to another enacted this year in Utah.
A federal judge blocked the most controversial parts of Arizona's law last year after the U.S. Department of Justice sued, arguing the law intrudes on the federal government's exclusive powers to regulate immigration. A federal appeals court judge upheld the decision and Arizona Gov. Jan Brewer has said she plans to appeal to the U.S. Supreme Court.
The ACLU and other civil liberties groups filed a complaint claiming that the Utah law was an unconstitutional burden to legal immigrants and too much like portions of Arizona's immigration law. A federal judge last month temporarily blocked that law, citing similarities to the most controversial parts of Arizona's law. A hearing is set for mid-July to determine if the law can go into effect.
Another section of the Georgia law set to be phased in starting in January will require many businesses to check the immigration status of new hires. An Arizona law with the same requirement was recently upheld by the U.S. Supreme Court.
This is based on a story by The Associated Press.
Follow us on twitter.com/foxnewslatino
Like us at facebook.com/foxnewslatino